Front Edge and Shoulder Pads for Fantasy Fur Jacket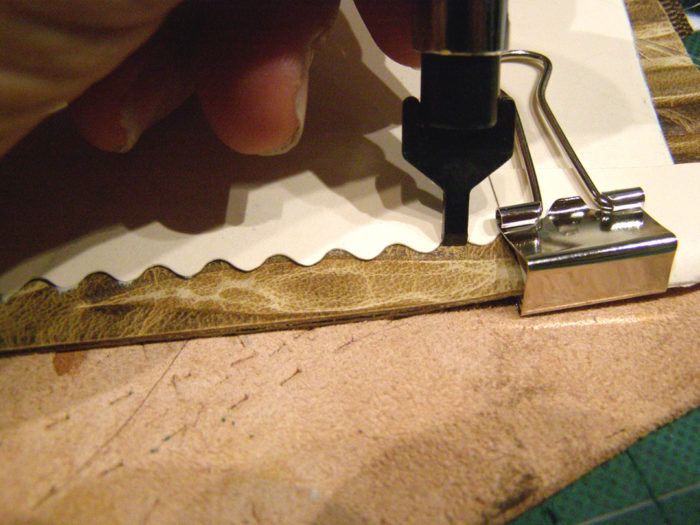 Once the facings were cemented into position, it came time to punch holes for lacing the edge of the jacket. Since I wanted the repeats to match on the different rows of lacing, I came up with the idea to cut a template for punching.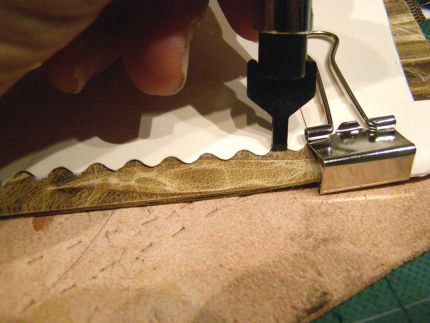 This template was oak tag board, cut with the pinking rotary cutter blade, as I was using the pinking as my spacing guide in other sections of the garment.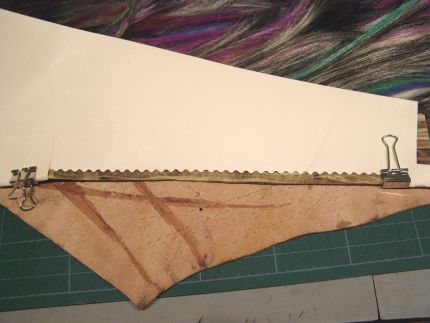 After cutting, I clipped this guide to the edge with binder clips for security.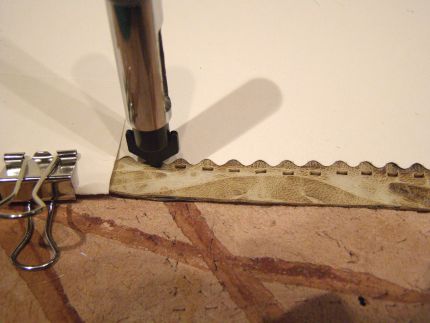 Now it was a simple matter of following the guide to punch the lacing holes all along the facing edge.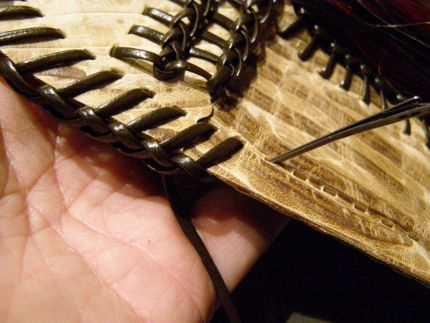 'The final edge is again, the double cordover mentioned in earlier posts. Download a pdf of the diagram.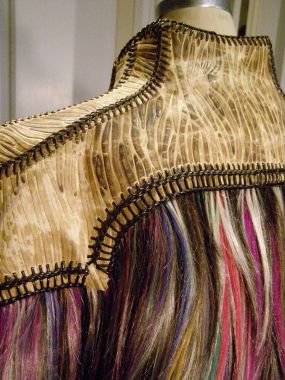 Here will follow some beauty shots of the garment, with all the lacing done. This is a shot of the back neckiine.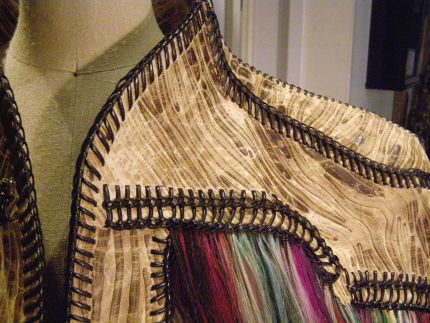 And a detail of the front edge.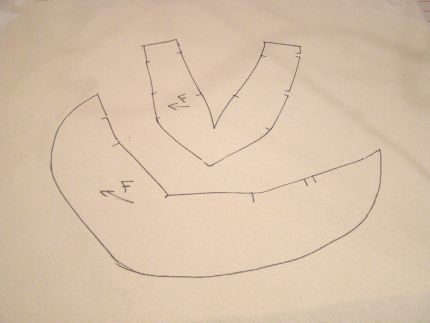 Before the lining goes in, there needs to be a shoulder pad, and a custom one at that. Using the yoke pattern, I drafted a pad to conform to the inside of the yoke. This pattern was traced out onto three layers of cotton canvas, fused together.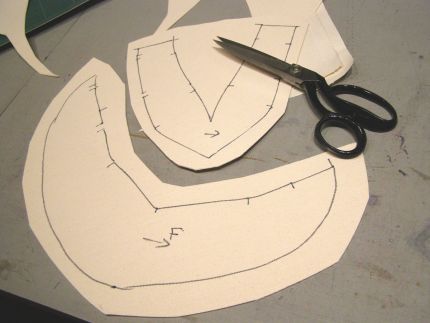 Cut out the different sections of the pad, leaving extra for seam allowances.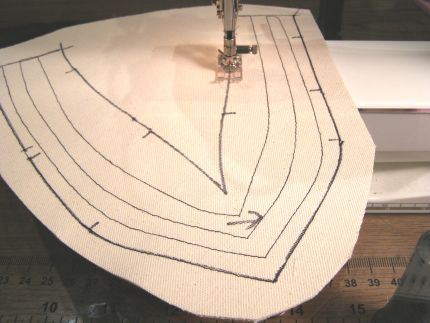 On the machine, stitch along the seam and edge lines, and then add some rows of stitching to quilt the three layers of fabric together. This will stiffen the pad even more.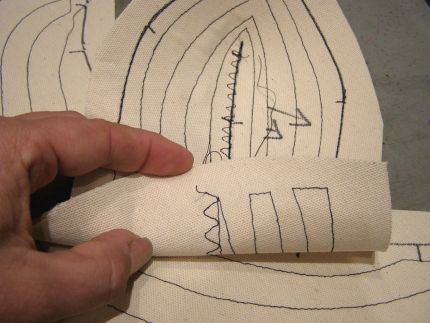 Cut along one seam line of the shoulder dart, and stitch it matching to the other line, with an overlap seam. I've used a serpentine stitch, for strength. After sewing, trim the excess seam allowances away from the underside.
Then, cut the upper portion of the pad out on the stitching line,…
Start your 14-day FREE trial to access this story.
Start your FREE trial today and get instant access to this article plus access to all Threads Insider content.
Start Your Free Trial
Already an Insider? Log in