Here's a no-fail way to enlarge a pattern, from small magazine templates to your own halfscale designs. Enlarging by photocopying can be complicated, because the enlarged pattern may exceed the paper size. It also increases the width of the pattern lines, throwing off sizing.
Download this extra from Quick Stuff to Sew, Volume 5 on newsstands now to find the best way to enlarge your pattern.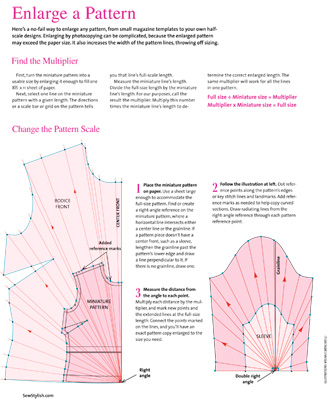 Get the latest including tips, techniques and special offers straight to your inbox.