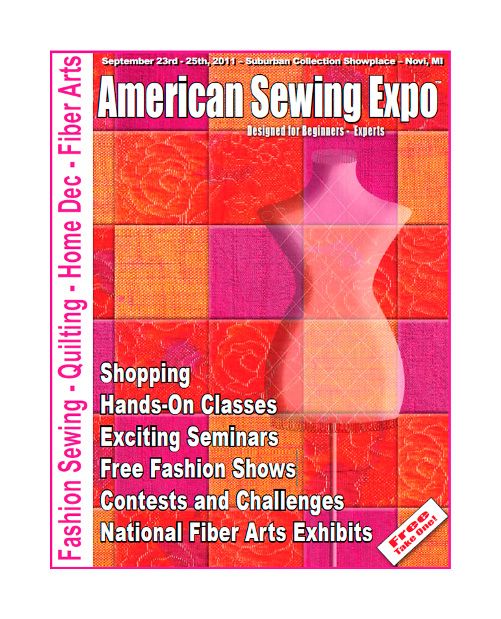 I am very excited to attend the American Sewing Expo this Friday through Sunday in Novi, Michigan! My tickets are sitting next to me, and I'm counting down the hour until I can remote check-in for my flight. I can honestly say I am as excited for this as I was at age 9 going to Disney World. It's a sewer's dream come true! Think of a huge room filled as far as you can see with everything to do with sewing.
Go shopping
The expo will have more than 100 vendors from across the country displaying the latest fabrics, notions, and fabulous tools. I'm hoping to find all sorts of new things to feature in our Notions write-ups.
Take classes
Choose from an abundance of classes covering a variety of topics including fitting, embellishments, embroidery, design, tips and tricks, and more. Sessions range from one-hour seminars to all-day workshops. Browse the brochure for a complete list.
Enjoy the show
The Passion for Fashion show is Saturday evening. Contestants receive their design challenge and work all day Friday live in the convention center for us to watch. I can't wait to see what wonderful things they create!
Say Hello!
Are you attending the American Sewing Expo? If we cross paths, say hello—I'd love to meet you!