Project Runway 9: "Image is Everything"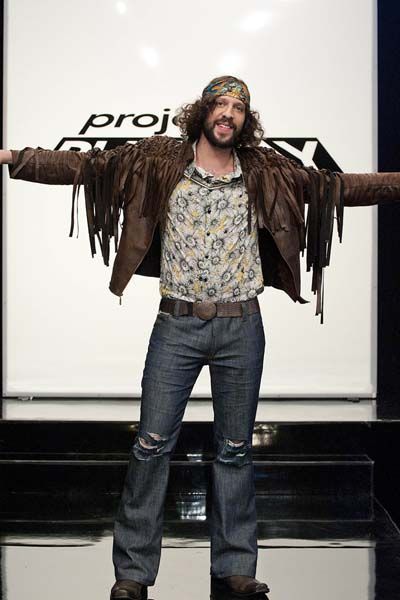 The challenge this week was to create looks for each member of band The Sheepdogs. The designers were broken up into teams, with each assigned a band member, but really this was an independent challenge.
Olivier has trouble fitting his client, who is much larger than his mannequin. For the second week in a row, he doesn't know how to work with a real person, and is sent home. Viktor picks up another win with his pleather jacket and perfectly tailored jeans, impressing guest judge Adam Lambert.
What did you think of these seventies inspired looks? Were the designs this week too costumey or fit for rock stars?
Team Harmony
Anthony Ryan: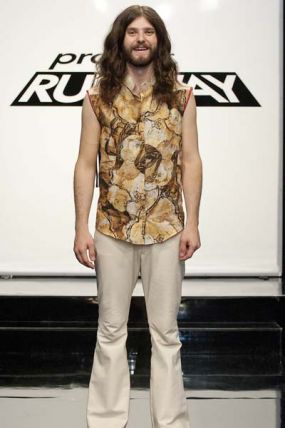 Anya: (bottom 3)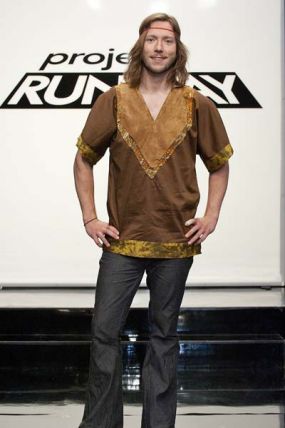 Bert: (top 3)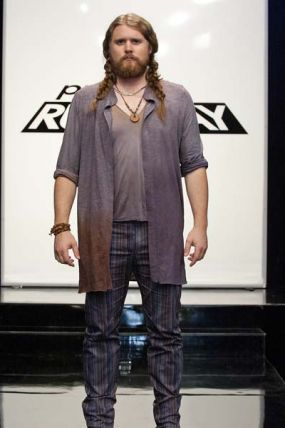 Laura: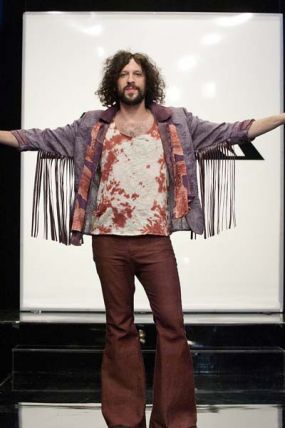 Team Untitled
Olivier: (out)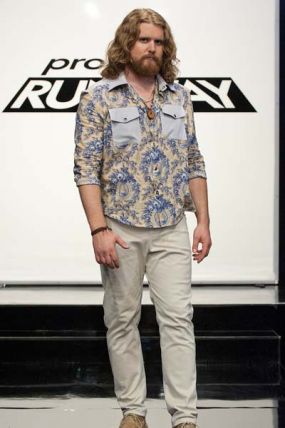 Viktor: (winner)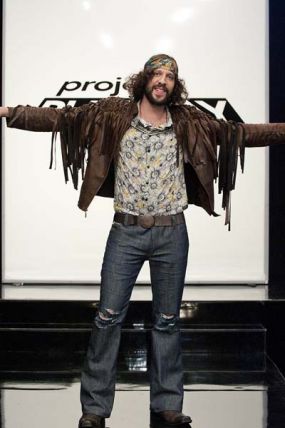 Josh: (top 3)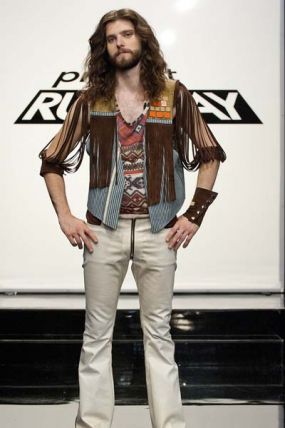 Kimberly: (bottom 3)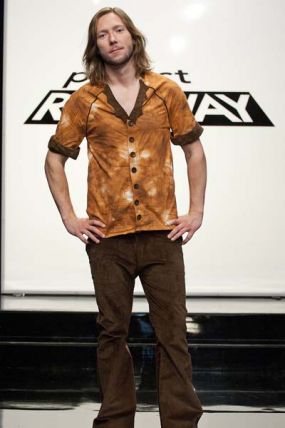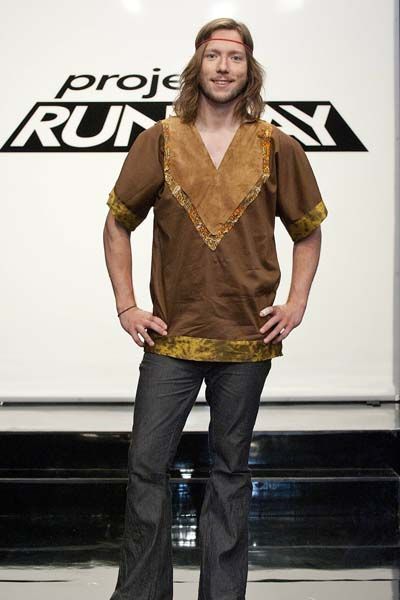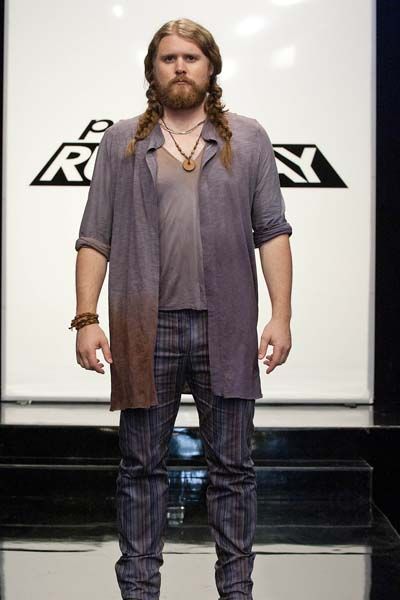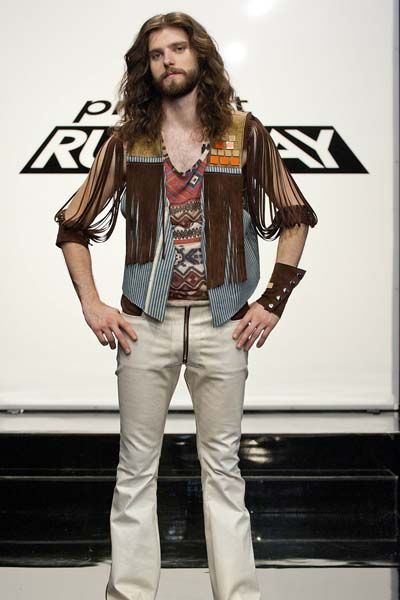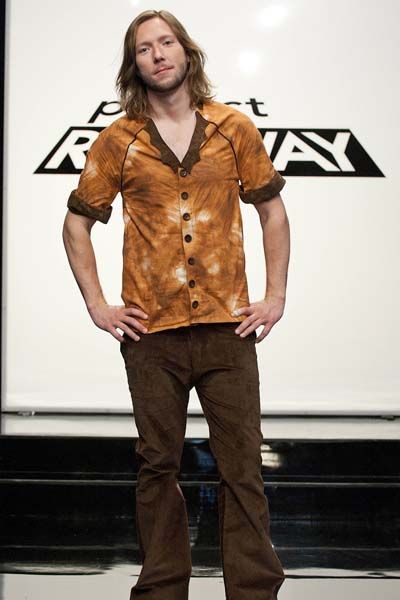 The judges did not approve of Kimberly's poor color combination and bowling shirt.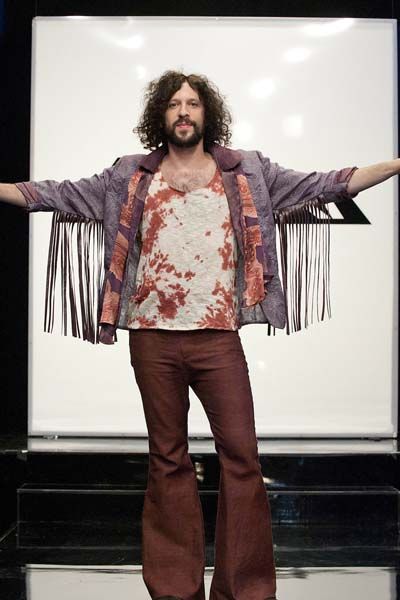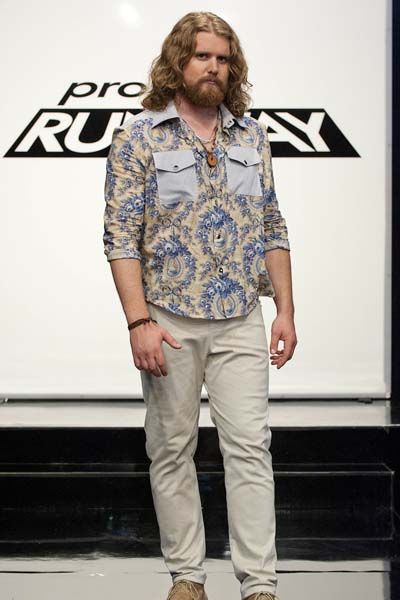 Olivier proves that he doesn't know how to work with a real client once again, and is sent home.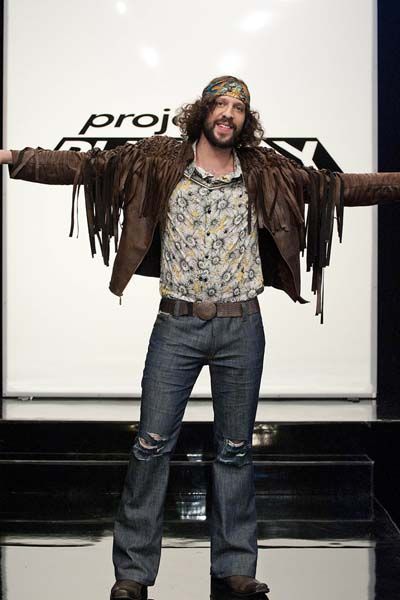 Viktor picks up the win for his fringe jacket and tailored jeans.