MAGAZINE GIVEAWAY: "Quick Stuff to Sew"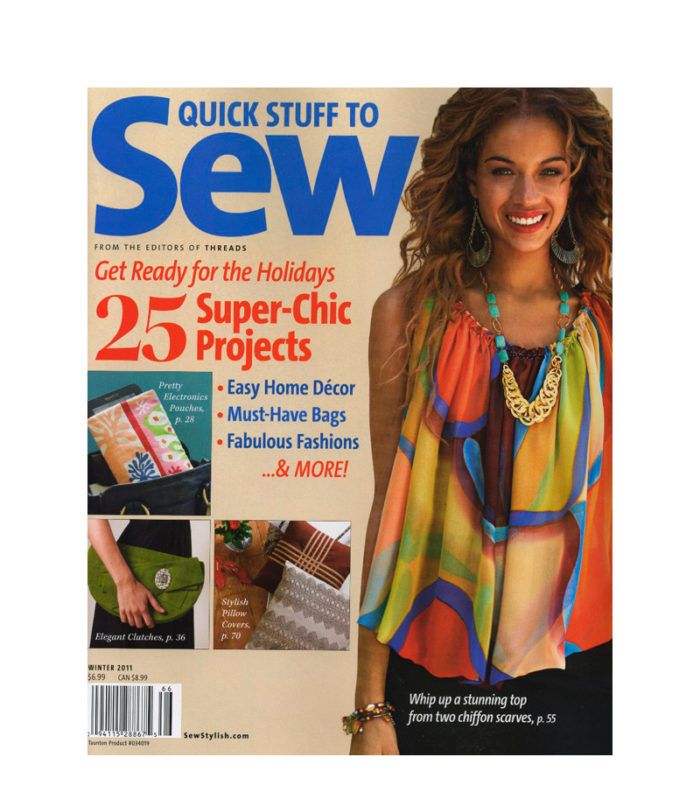 THE HOLIDAYS ARE COMING!
The holiday season will be here before we know it. Those of us who like to give hand-made gifts are ready to plan our projects. The good news is that "Quick Stuff to Sew" from the editors of Threads is available in newsstands or in our website store to inspire your holiday sewing. You'll love the fabulous projects from elegant clutches and practical electronics pouches to stylish pillow covers, scarves, garments and so much more! This issue is a terrific source for all your holiday gift-giving sewing projects.
YOU COULD WIN QUICK STUFF TO SEW
If you'd like to win a copy of this great issue, simply leave a comment telling us what gifts you plan to make and who you plan to give them to. Leave your comment before 12:00 midnight on Monday, October 10, and you might be one of two lucky winners to be randomly selected on Wednesday, October 12. The winners will be announced on Thursday, October 13.
Good luck!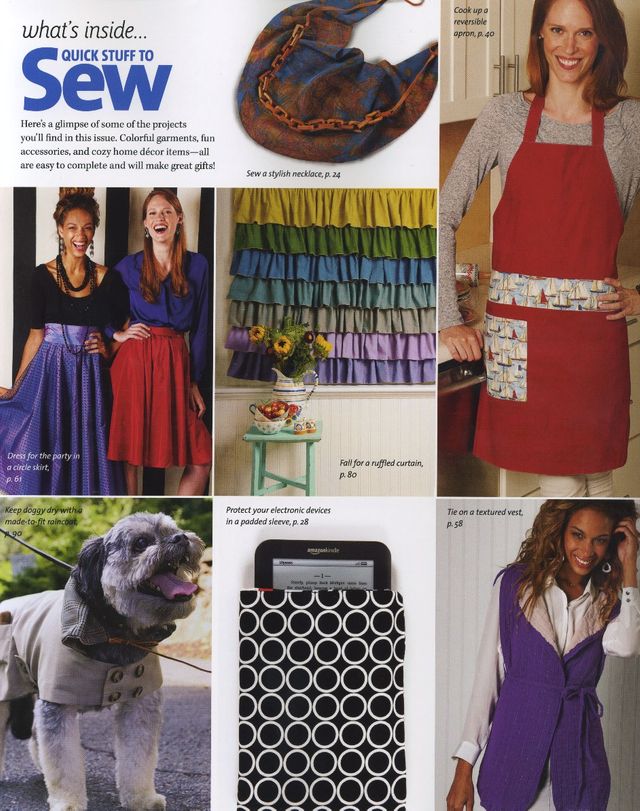 The back cover shows some of the fabulous gift-giving ideas you can sew.