Project Runway 9: "This is For the Birds"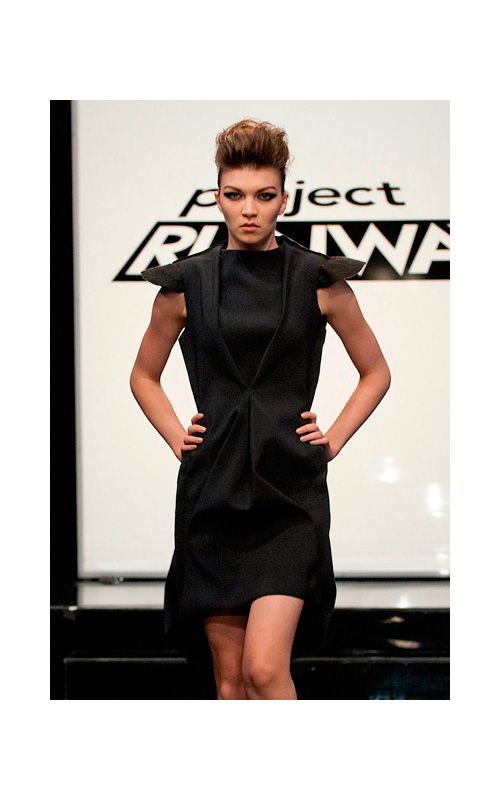 Birds are the inspiration this week. A new L'Oreal makeup line "Colors Take Flight" served as the foundation for this head-to-head challenge, pitting designers against their "teammates." One designer from each pair will be in the top 3 with the other partner in the bottom.
Disaster unfolded when Kimberly's garment went up in flames…literally. A last minute accident with a glue gun caused her to start over with only three hours to spare. Amazingly, the judges not only liked her replacement garment, but also gave it a round of applause, and placed her in the top 3 for this week.
With each designer using a different bird (everything from ravens to parrots), the garments really varied in color and feel this week. In the end, Bert is finally sent home, and Anya comes away with the win. Was this challenge "for the birds" or did the designers really take flight with their inspiration?
Anya: (winner)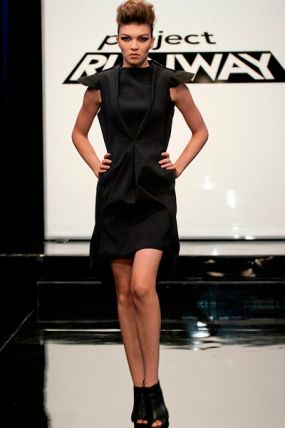 Bert: (out)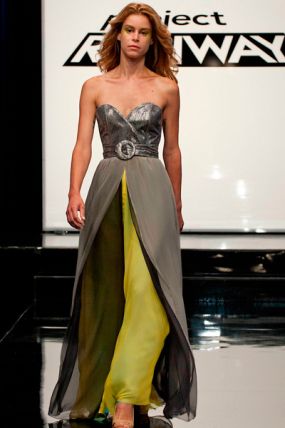 Laura: (bottom)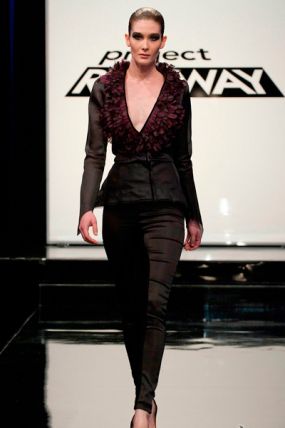 Viktor: (bottom)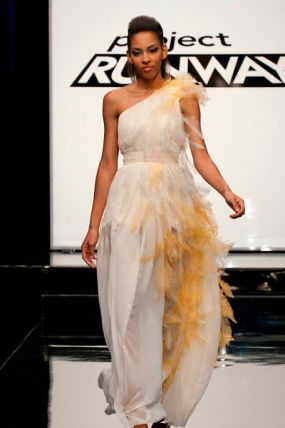 Josh: (top)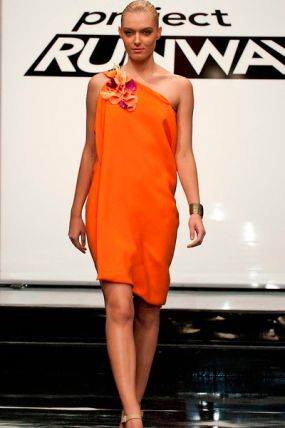 Kimberly: (top)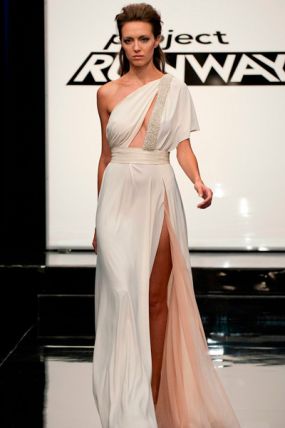 Season 9 Designers: (*eliminated)
Amanda Perna*
Anthony Ryan Auld*
Anya Ayoung-Chee
Becky Ross*
Bert Keeter*
Bryce Black*
Cecilia Motwani*
Danielle Everine*
David Chum*
Fallene Wells*
Gunnar Deatherage*
Joshua Christensen*
Joshua McKinley
Julie Tierney*
Kimberly Goldson
Laura Kathleen
Olivier Green*
Rafael Cox*
Serena da Conceicao*
Viktor Luna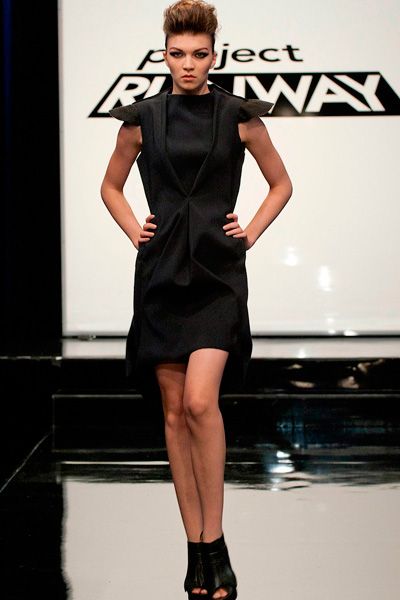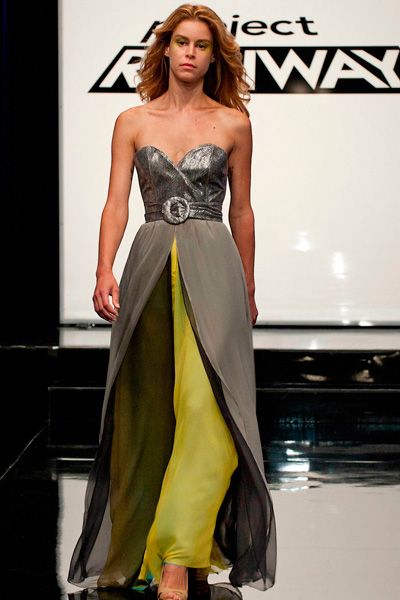 Bert is finally sent home.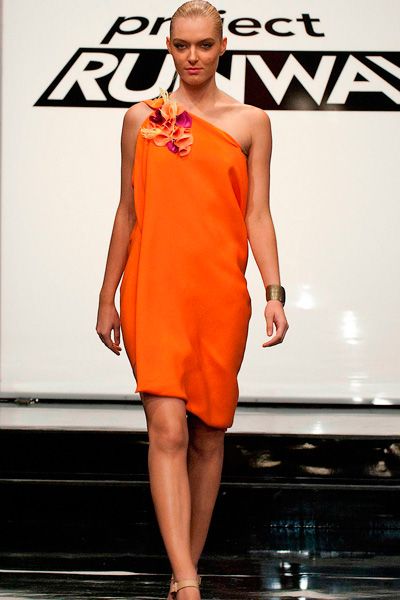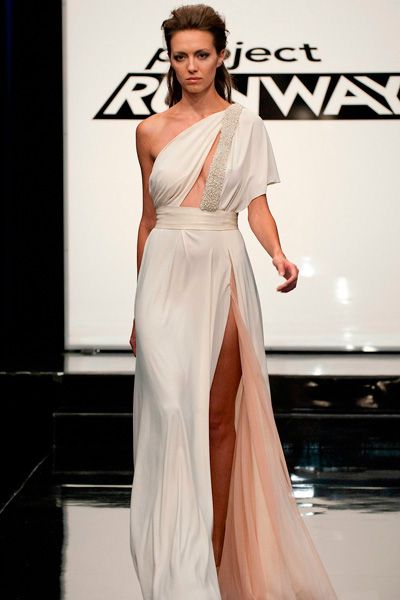 Kimberly wows the judges when she whips up a last-minute replacement garment.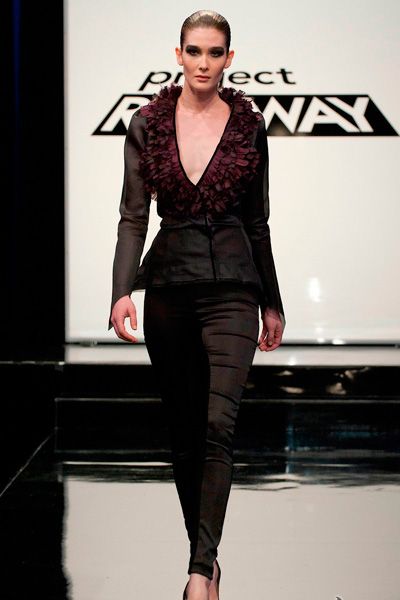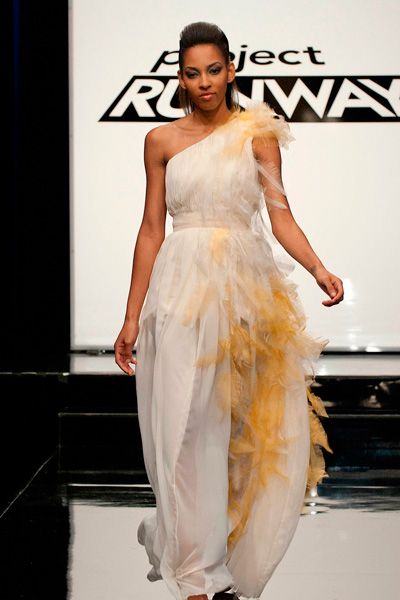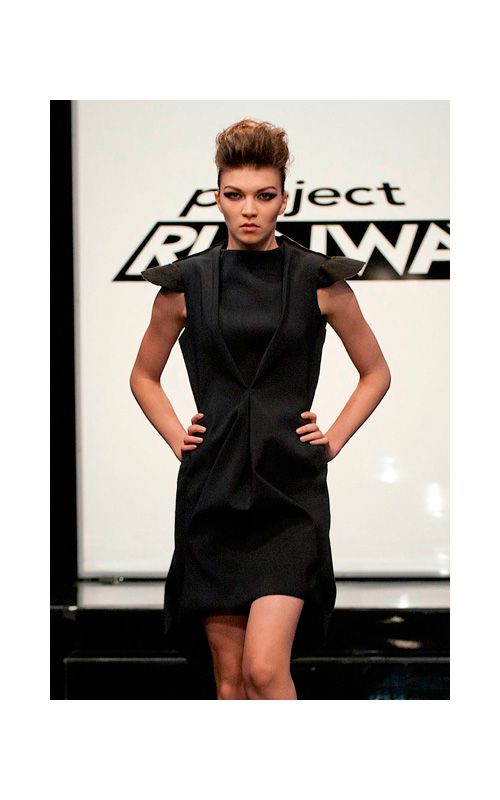 The judges give Anya the win this week.