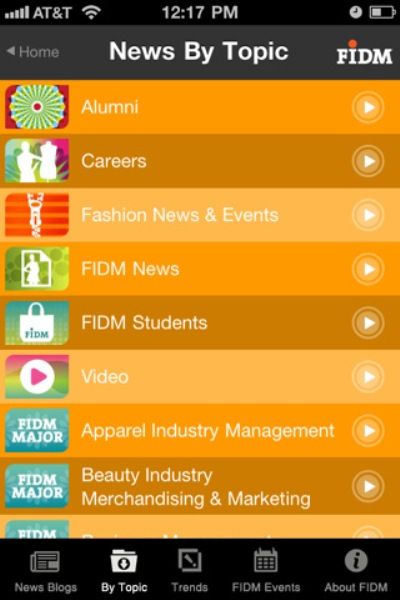 If you follow the worlds of fashion, textile, or costume design, or are interested in news about up-and-coming fashion designers, then the Fashion Institute of Design & Merchandising (FIDM) has an app for you.
The new FIDM app for iPhone, iPod Touch, or iPad will keep you up to date on fashion news, events, and trends. Get updates from FIDM's blogs (all 11 of them), peruse alumni news, and get details about FIDM events. Learn about new exhibitions at the FIDM Museum & Galleries and delve into its fashion collections. Users also can learn about careers in fashion, check out the college's degree programs, and virtually tour all four of FIDM's California campuses.
Of particular interest to sewers and vintage fashion lovers is the FIDM Museum blog, where impressive garments and sewing patterns from the museum's collection are regularly featured, along with discussions of fashion history and research. You can search blog entries by garment type, designer name, and decade, as well as by topic. It would be easy to spend hours reading about all the designers and fashion periods represented in the museum's archives.
Download FIDM's free app from Apple's iTunes store.
What other sewing apps to you use regularly?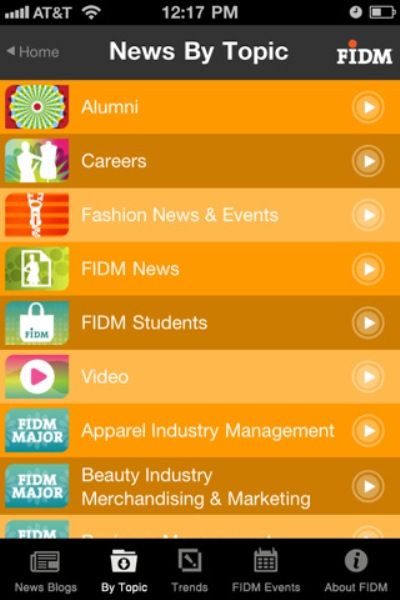 The Fashion Institute of Design & Merchandising's new iPhone app provides daily updates on fashion news and trends, FIDM museum exhibitions, and much more.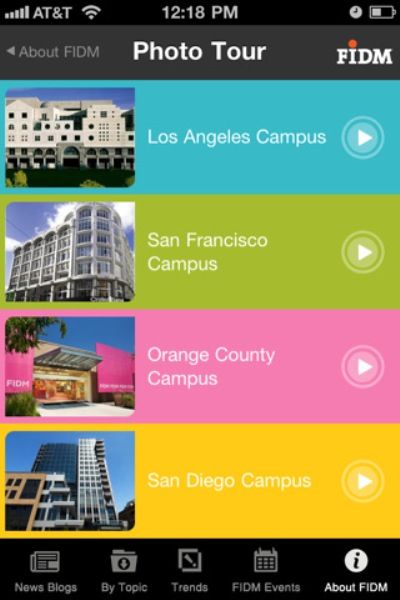 Virtually tour all four of FIDM's campuses.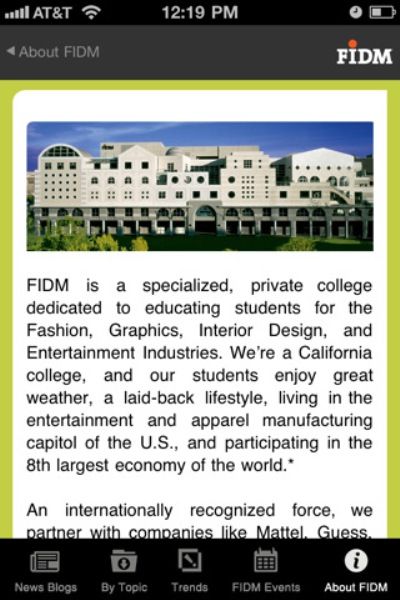 Get information on the college and its degree programs, which include fashion design and merchandising, costume design, textile design, and interior design.