Project Runway 9: "Finale Challenge"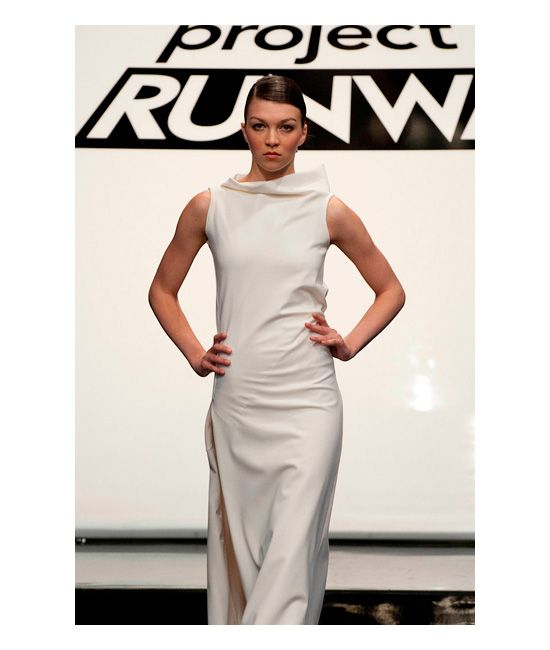 This week's final challenge asked the designers to create three cohesive garments that demonstrate their range as a designer. Governor's Island, called New York's playground for the arts, served as inspiration for the mini-collections. Sculpture, stained glass, using negative and positive space, circular shapes, and metropolitan silhouettes were some of the themes the designers latched onto.
The emotional runway show ends with Anya, Viktor, Josh, and Kimberly heading to fashion week. Laura is the only eliminated designer this week. Do you agree with this final group, or would you have liked to see another designer in the mix?
Anya: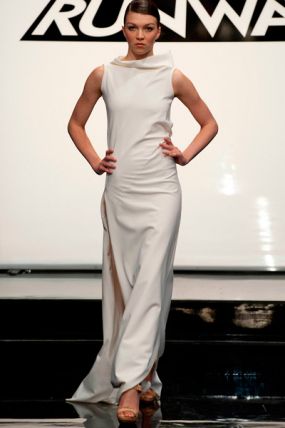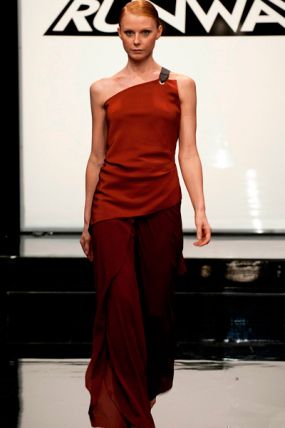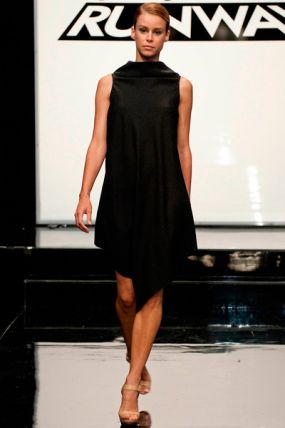 Josh: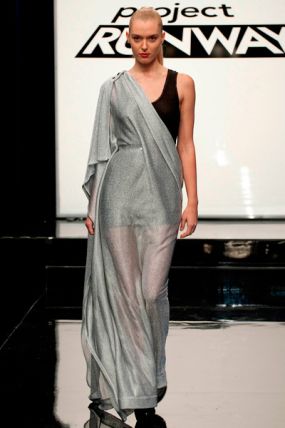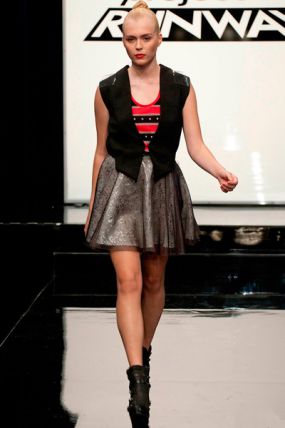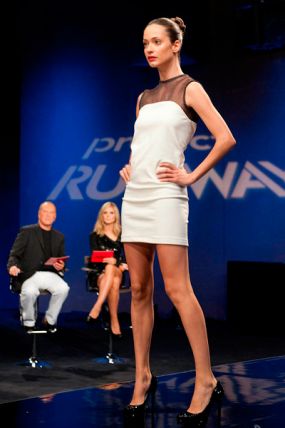 Laura: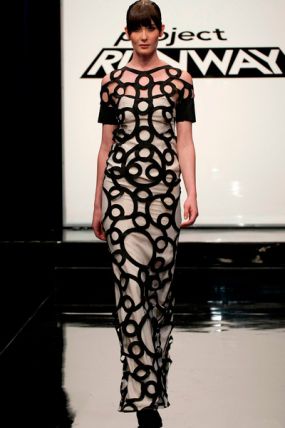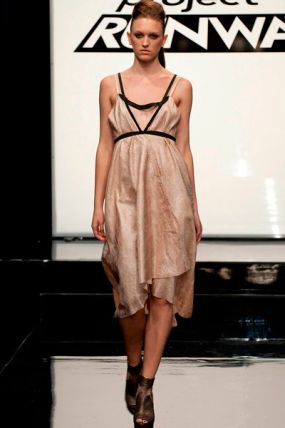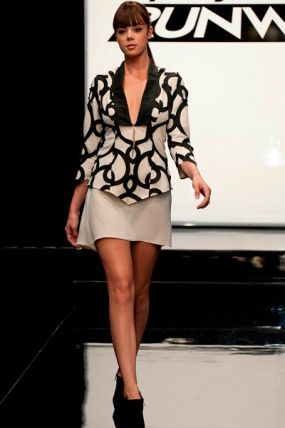 Viktor: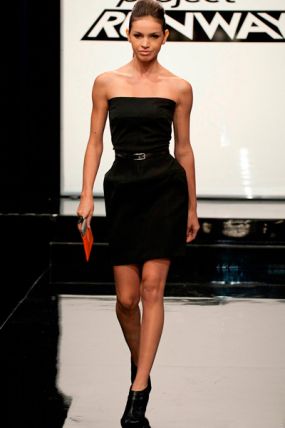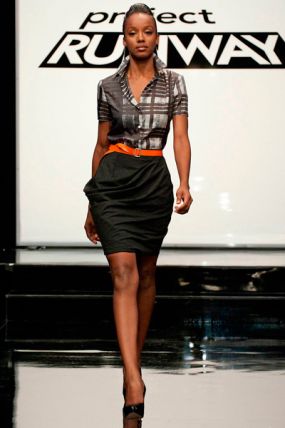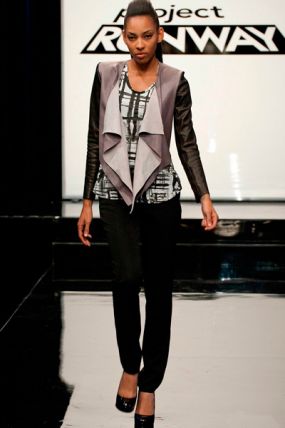 Kimberly: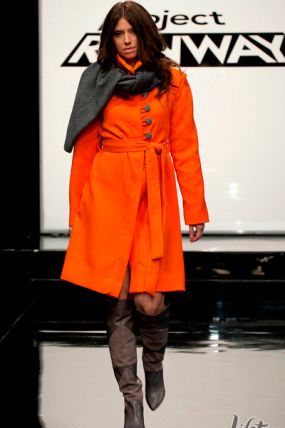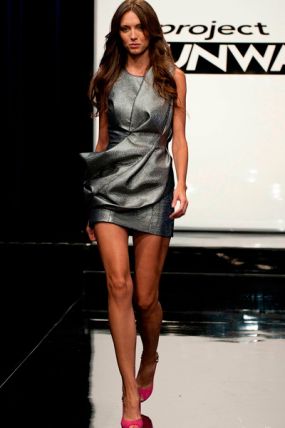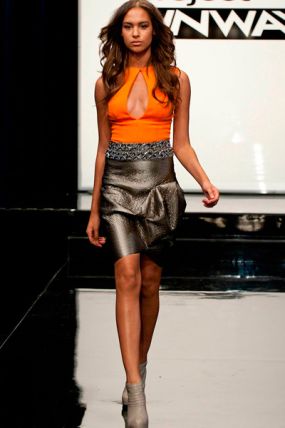 Season 9 Designers: (*eliminated)
Amanda Perna*
Anthony Ryan Auld*
Anya Ayoung-Chee
Becky Ross*
Bert Keeter*
Bryce Black*
Cecilia Motwani*
Danielle Everine*
David Chum*
Fallene Wells*
Gunnar Deatherage*
Joshua Christensen*
Joshua McKinley
Julie Tierney*
Kimberly Goldson
Laura Kathleen*
Olivier Green*
Rafael Cox*
Serena da Conceicao*
Viktor Luna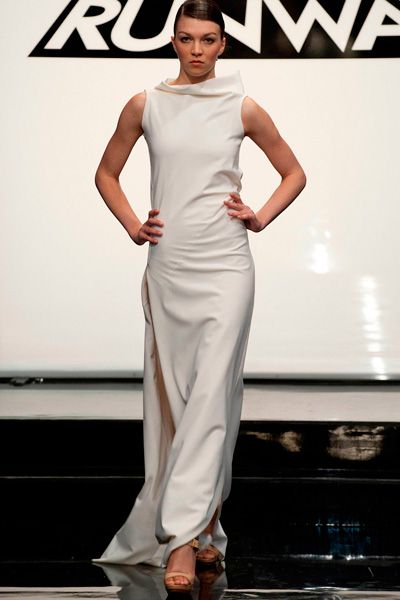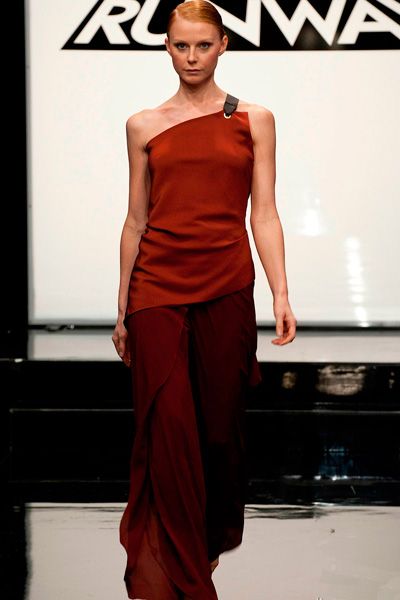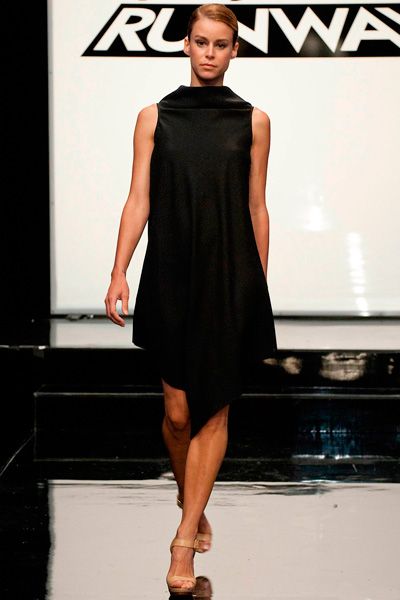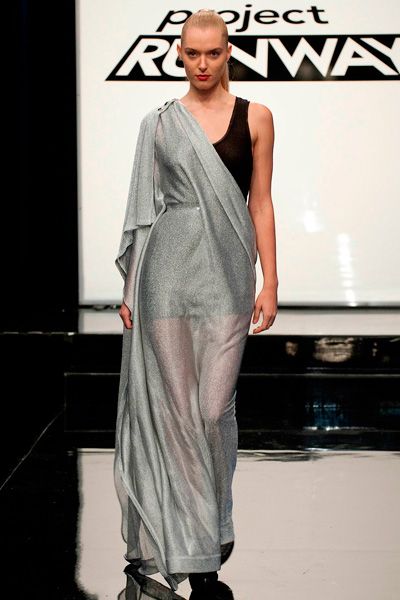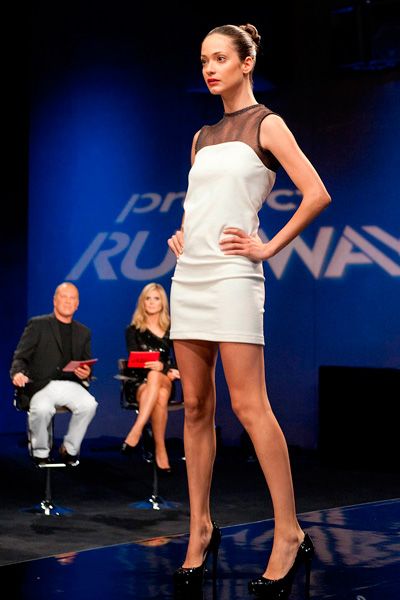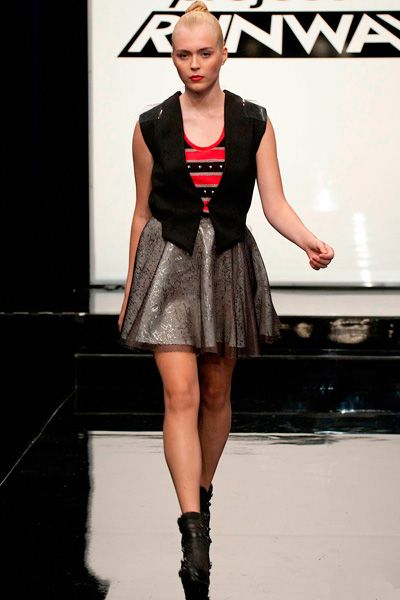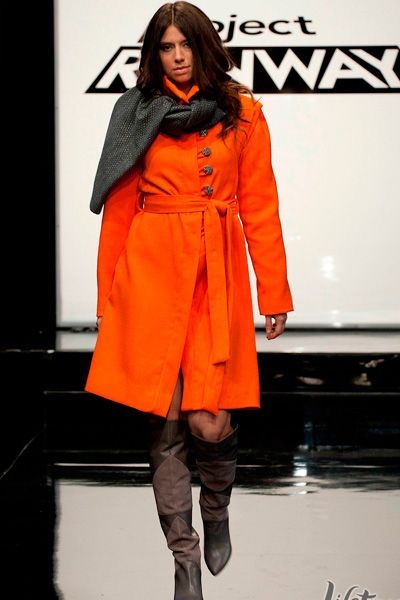 Kimberly showed her sense of design and is given the opportunity to wow the judges in the finale.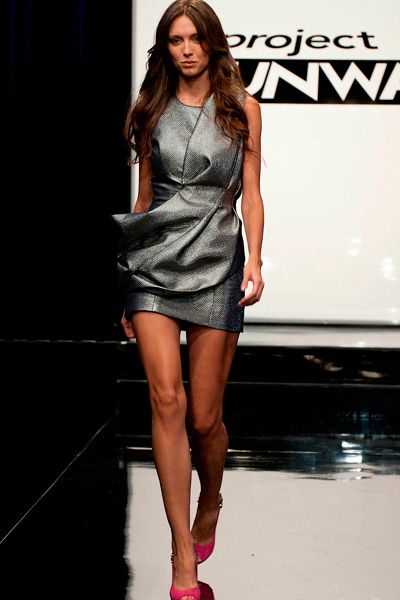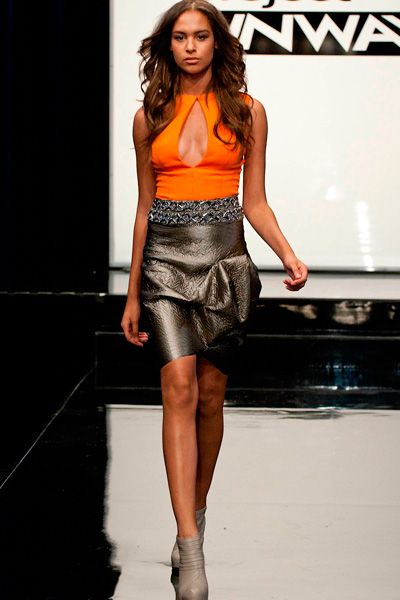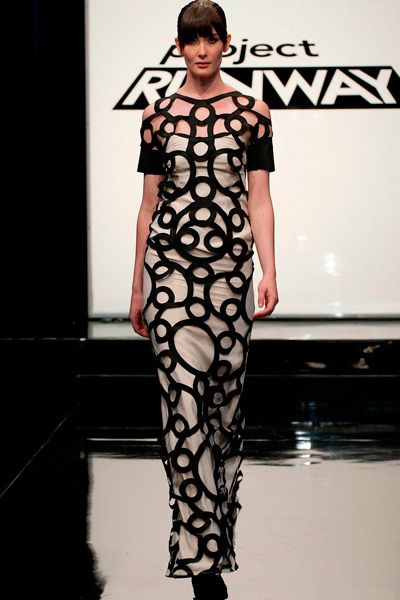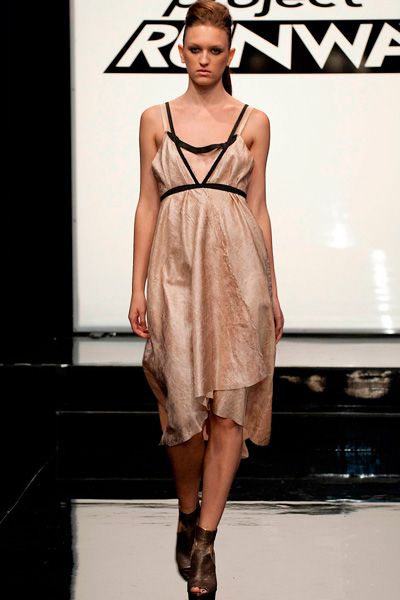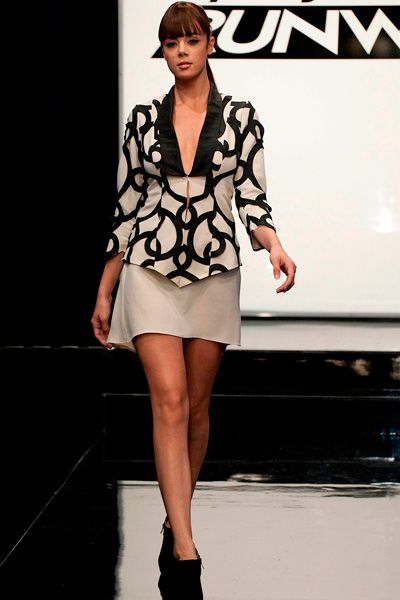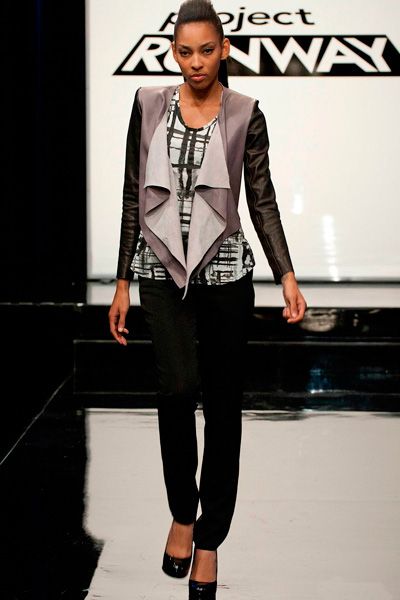 Viktor makes it to the final four, with Josh rounding out the group.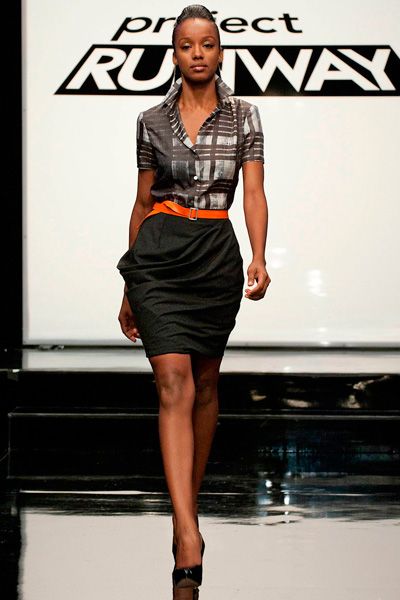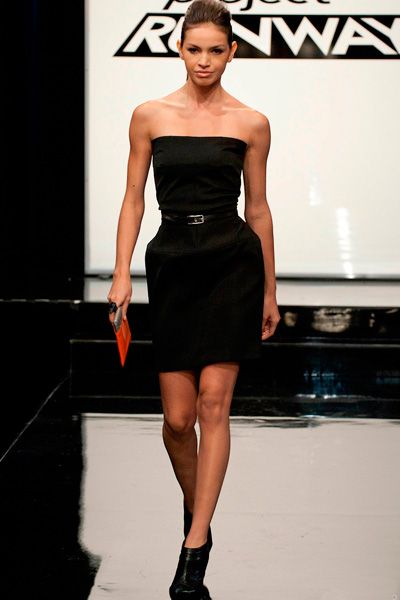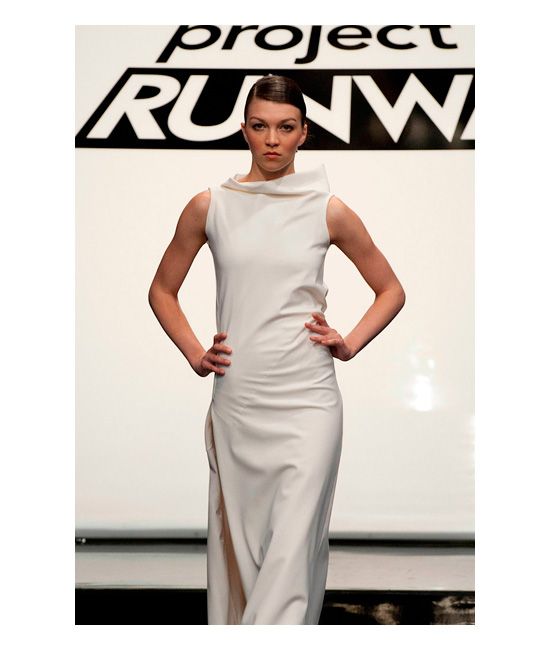 Anya finds herself picked first to go to fashion week.