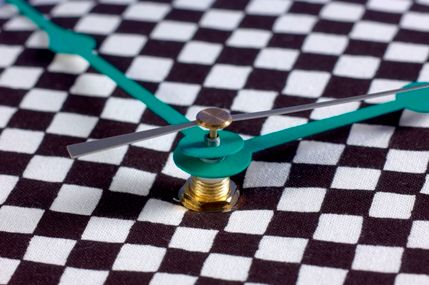 Readers, we all have not-so-good habits, and for many of us these habits come to the fore when we sit down to sew. They manifest as things we do—or don't do—that make it harder to get great results. In effect, our bad habits can sabotage our good intentions and goals.
Bad habits can range from simple things like poor posture at the sewing machine or not using a fresh needle for each new project to more acute things that interfere with the process—like delaying machine maintenance or not pressing while sewing, ignoring pattern instructions and winging a complicated construction, or skipping basic preparatory steps, such as laundering fabric. Poor time-management or procrastination—underestimating the time necessary to make something or waiting until the last minute to sew a special frock—are also habits that can doom a sewing project from the outset.
Time-Savers Often Aren't
Perhaps, when you get right down to it, bad habits are really about time—something we all seem to be lacking enough of—and our management of the time available to us for sewing. Many of the ways people attempt to save time involve cutting steps from a process to complete a project quickly, forgetting how key those steps are to a desirable outcome. Rushing through a sewing project can also create tension, which often leads to poor posture (creating more tension) and a willingness to take shortcuts that can end in failure. And they can all feed on each other and perpetuate more bad habits—if we don't take charge and break the cycle.
Knowing is Half the Battle
Being mindful of one's bad habits is the first step toward breaking them. What are mine? Over-planning and procrastinating: I figure out all the details, purchase all the materials, and then put off starting the project—usually in some nebulous future when my current 5 works in progress have been completed, unless of course something new and interesting occurs to me in the meantime. I haven't figured out yet how to break myself of this. Also, I slouch at my sewing machine and tend to eyeball adjustments instead of measuring. On the bright side, I religiously pre-treat my fabrics and always change my sewing machine needle.
What are your bad sewing habits and why do you think they developed? Have you tried to retrain yourself—and have you been successful? Do you have any kick-the-habit tricks you can share with fellow sewers?
What good sewing habits have you tried to adopt?