Project Runway 9: "Finale – Part 1"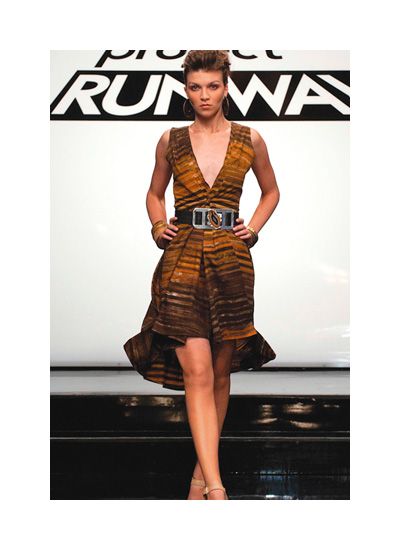 This week, Tim visited the remaining designers at home, and the judges chose who will be hitting the runway at Fashion Week.
While Kim pulled inspiration from her home in New York City, one of the more comical moments of the episode occurred when Tim visited Trinidad to check in with Anya. Tim traveled in a gray suit with the designer to see her island home. Anya's inspiration were the colors of Tobago, but a palette was really the only thing she had to show Tim during his visit. His concern for Anya's limited time was clear.
Back in New York City, Tim was mostly impressed by Viktor's "urban coast" collection, based on a trip to Mexico to commemorate the death of his brother. His only suggestion was to not over think. Tim had fewer positive things to say about Josh's collection. He called one fabric the "homeliest textile" he had ever seen, and said that a dress made him want to weep.
Each designer showed a mini collection of three garments to the judges. Heidi, Nina, and Michael had a lot of suggestions about styling, but overall they wanted to see what the final four can do on the runway. In a twist that will surprise no one at all, the judges allowed all four final designers to continue on to Fashion Week.
What did you think of these mini collections? Which designer do you think will shine in the finale?
Anya: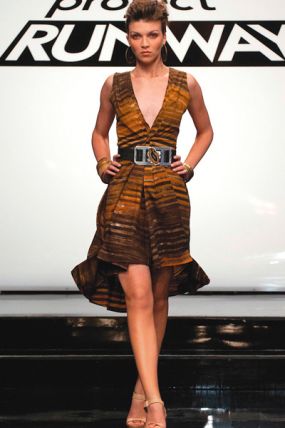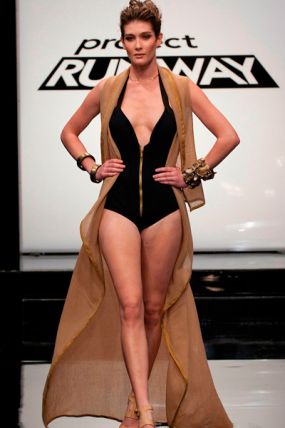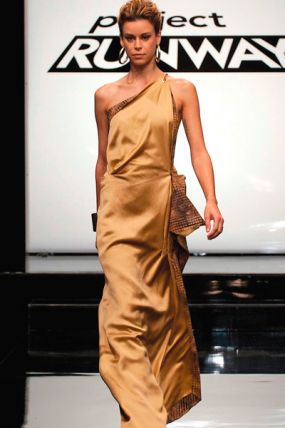 Josh: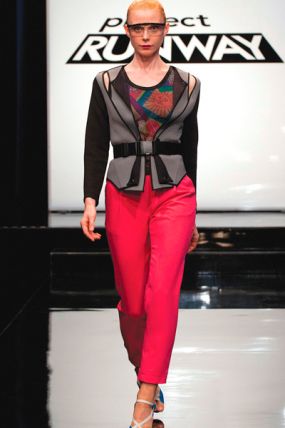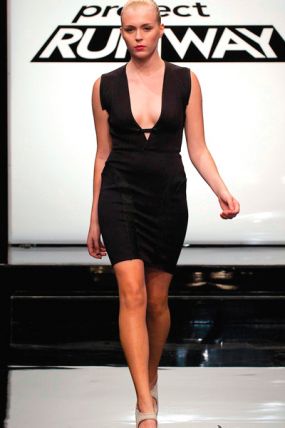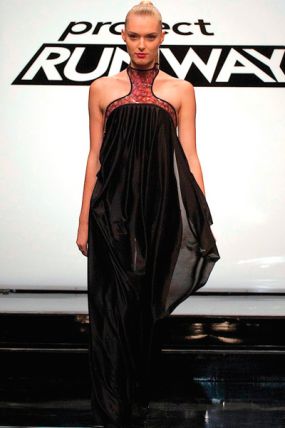 Viktor: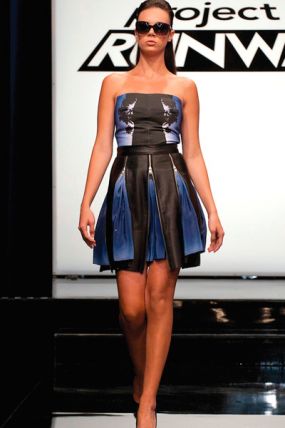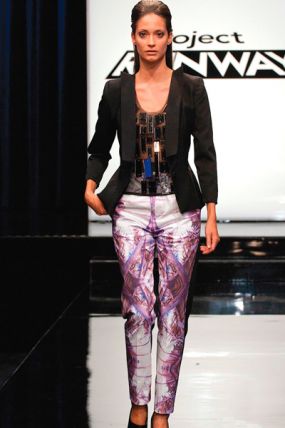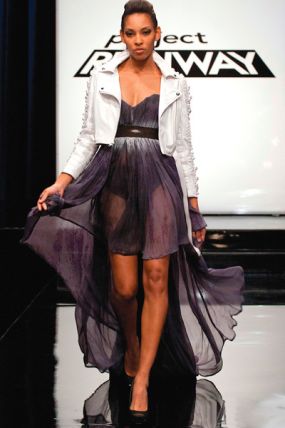 Kimberly: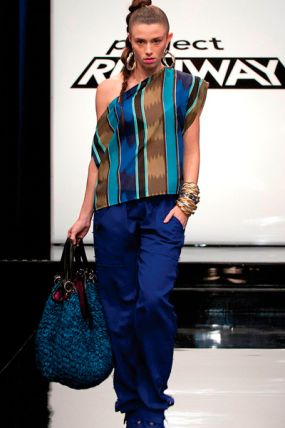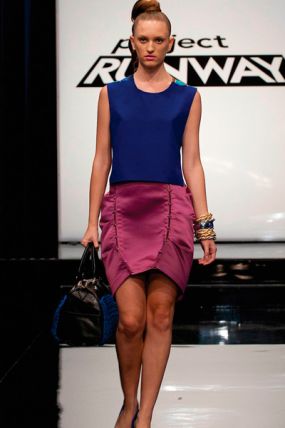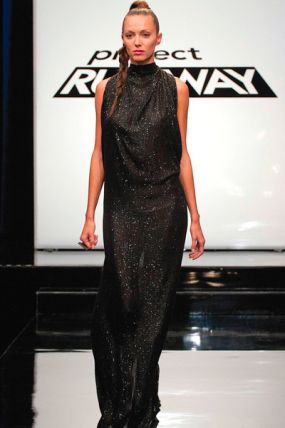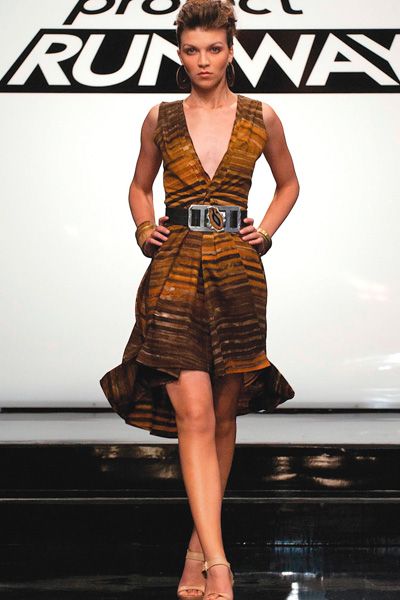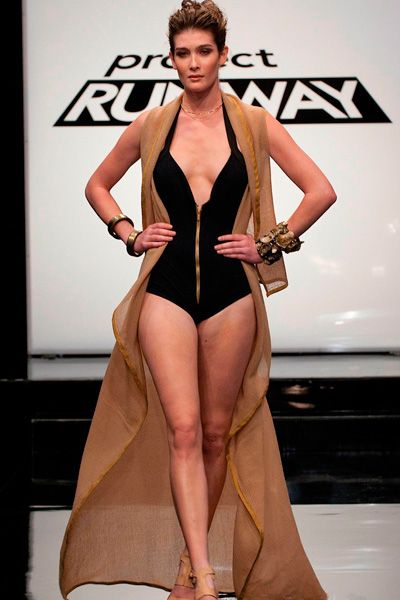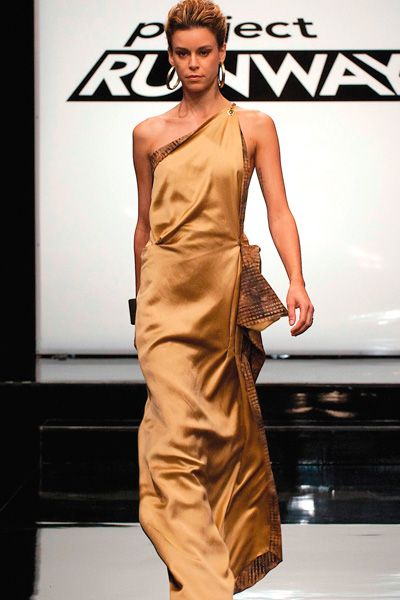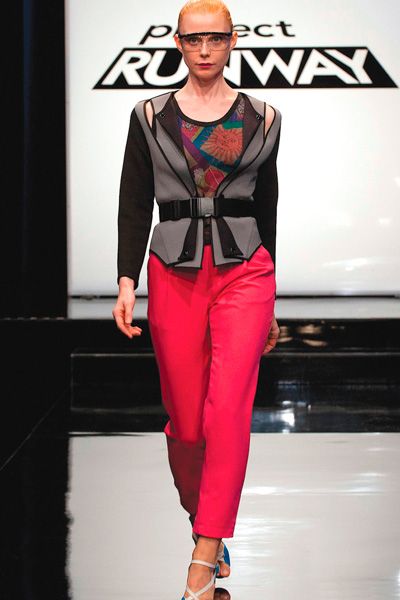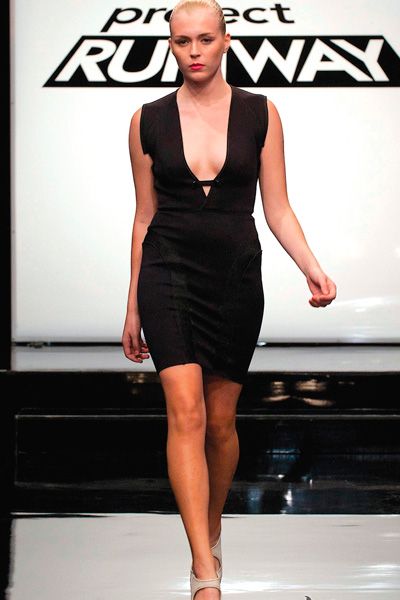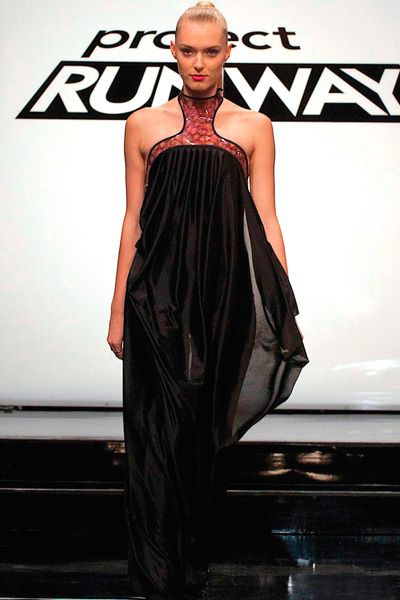 Michael Kors liked the geometry of Josh's collection, but wondered about the construction of this gown.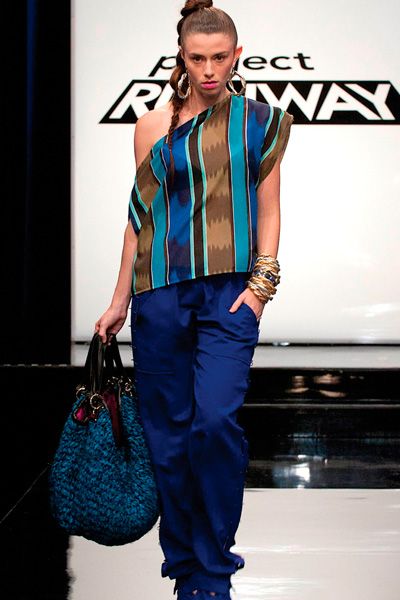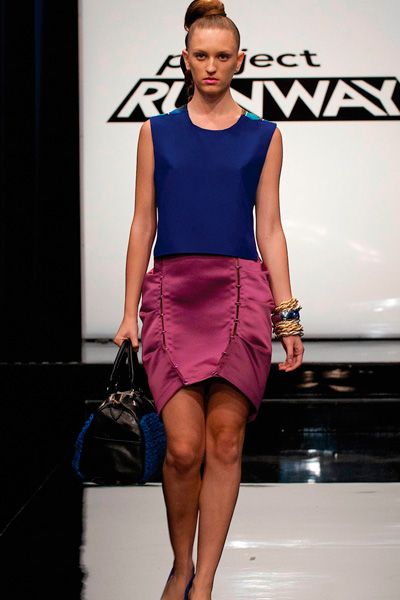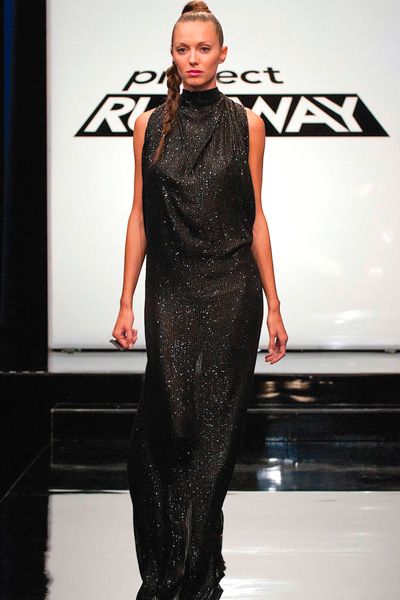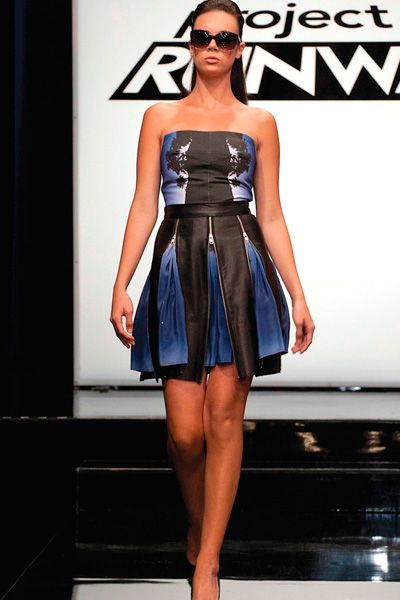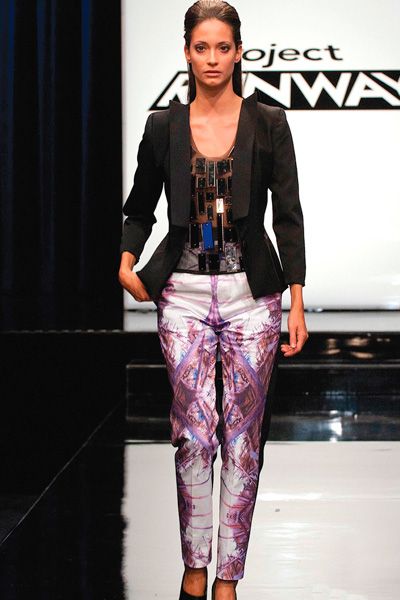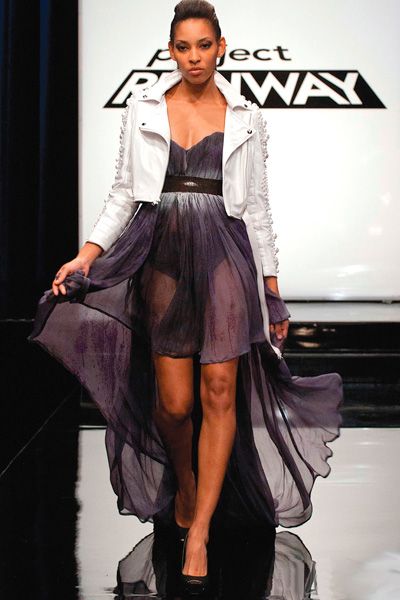 The judges loved this dress from Viktor, and Heidi wanted the jacket for herself, but thought he should separate the garments.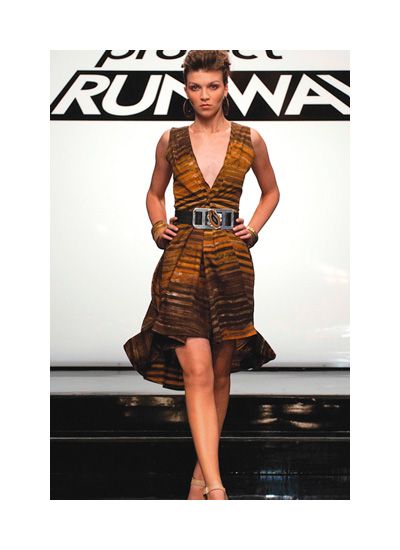 This dress from Anya was the only look in her mini collection the judges appreciated, but they gave her a second chance anyway.