BOOK GIVEAWAY: "Deploy that Fabric" by Jen Eskridge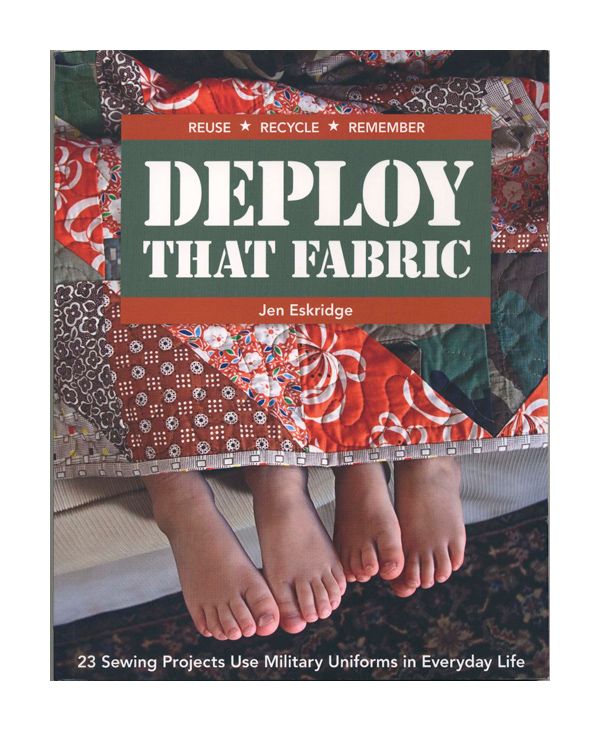 DEPLOYED MILITARY PERSONNEL ARE SORELY MISSED BY THEIR FAMILIES
Men and women serving in the military either overseas or stateside are often away from home for months at a time, sometimes with little or no communication with their families. Parents, spouses, and especially children can have a rough time dealing with the absence. Jen Eskridge, author of Deploy that Fabric (2011, Stash Books) suggests a wonderful way to keep a soldier close in heart despite being miles away.
THE PROJECTS INCORPORATE MILITARY UNIFORMS THAT ARE NO LONGER BEING USED
The author created 23 sewing projects including purses and totes, home décor items, quilts, baby items, and fashion-forward accessories; but what makes these projects unique is that they include reused and/or recycled fabric from uniforms and other military items after they are no longer needed for service. If no unused uniform is available, the author suggests purchasing one at a thrift store or Army/Navy surplus store.
THE DIRECTIONS ARE DETAILED AND COMPLETE
The author describes how to deconstruct a military uniform and convert it into something that will be a reminder of the solder and honor his or her military service. The author hopes that these projects will become a comfort to the family. The step-by-step directions are detailed and complete for both the deconstruction of the military garment and the construction of the new items. Patterns are supplied for each of the items and each is labeled with the appropriate skill level. Any of the projects would made a special gift for those waiting for their loved one to return from deployment.
LEAVE A COMMENT ON THIS POST TO WIN
Simply leave a comment telling us the person currently serving in the military who inspires you to sew. Leave your comment on this post before the deadline—11:59 pm, Tuesday, November 1—and you could win a copy of the book. The winner will be randomly selected on Thursday, November 3, 2011.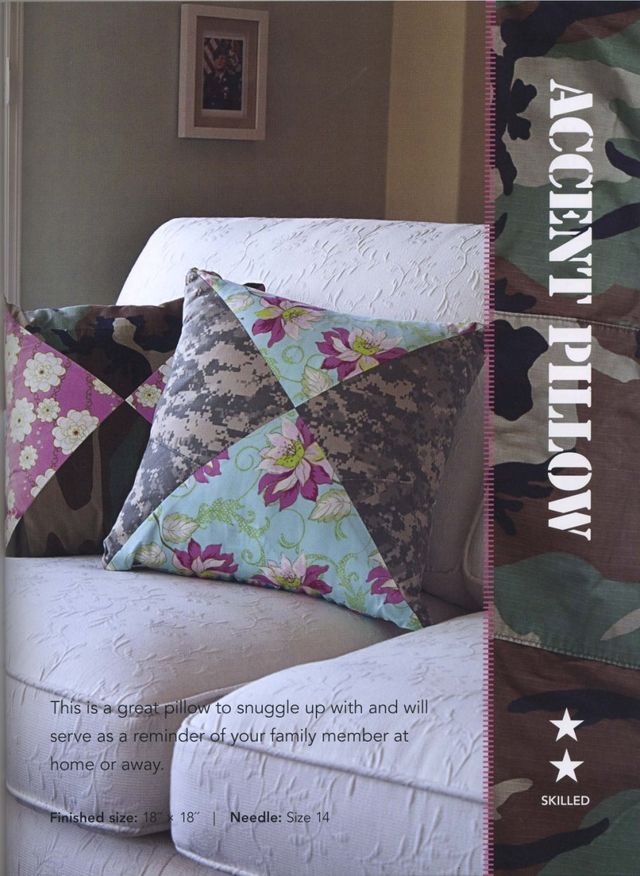 The projects include several home décor items.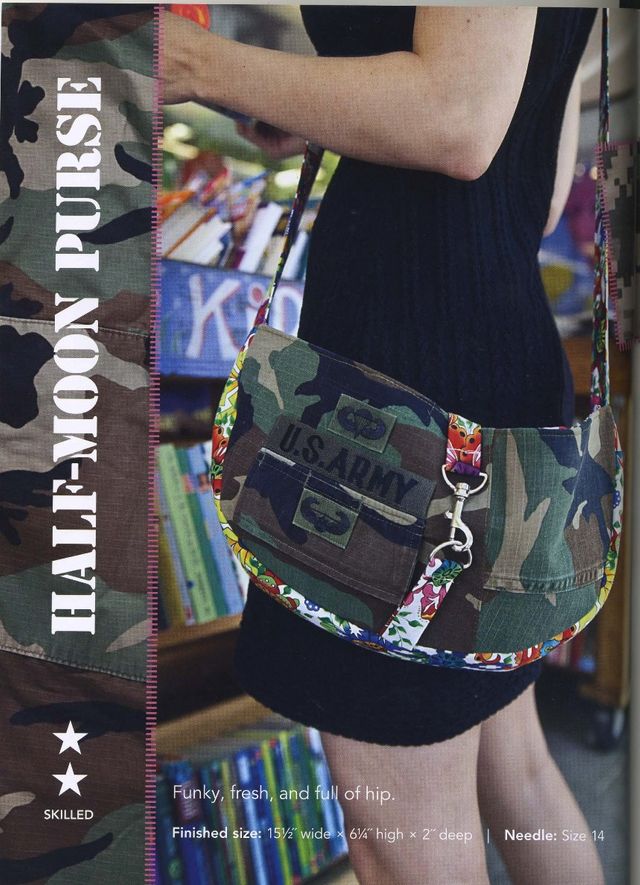 The projects include several bags and totes as well as fashion-forward accessories.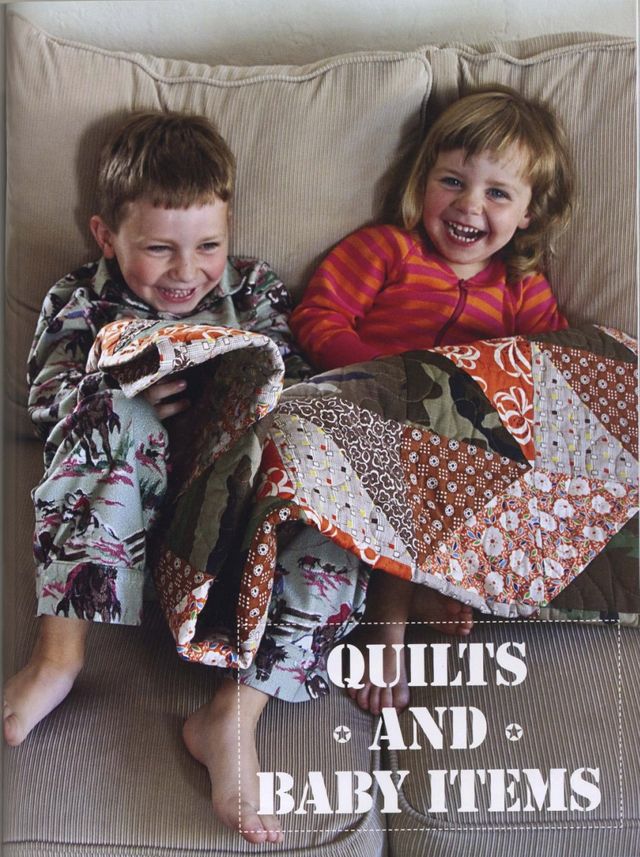 Also included are quilts and baby items.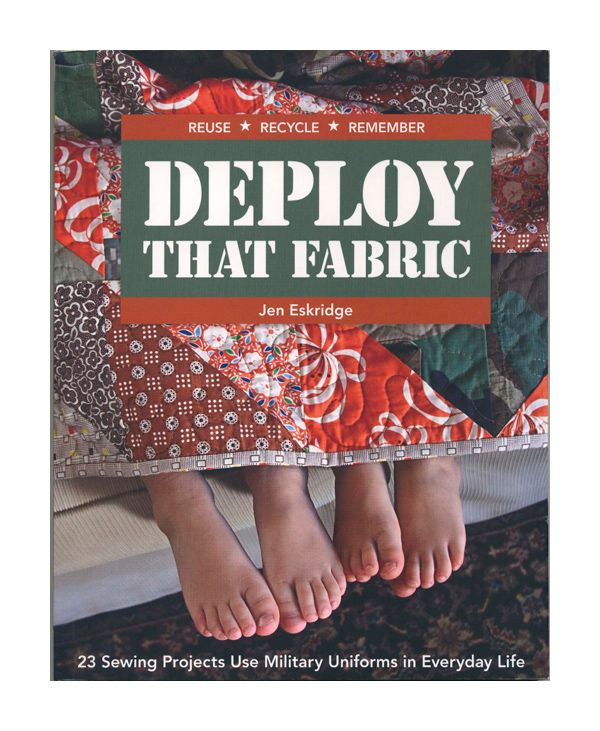 You could win this book by leaving a comment.