Something Wicked This Way Comes …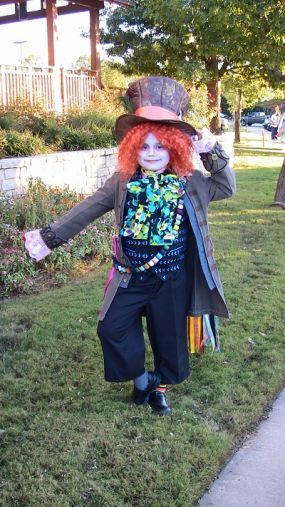 Wickedly creative, that is! Halloween is less than one week away, but there's still plenty of time to enter Threads Halloween Costume Contest. Log on, upload your costume photos in the contest gallery by 11:59 p.m. November 9, 2011, and cross your fingers! Visit the contest announcement page for prize details.
This holiday really brings out the crafty, creative, and fun-loving side of sewers. Just scroll through the gallery to see some of the fabulous costumes readers have already entered into the contest.
If you're running out of time before the big night and can't come up with a costume idea, try one of these great possibilities:
A peacock tutu from The Train To Crazy.
Any of the quick and easy dyeable costume ideas from Rit Dye.
HGTV's 25 favorite Halloween costume ideas.
One Pretty Thing's Halloween costume roundup.
Will you be entering our Halloween Costume Contest? Even if you don't make the entry deadline, we'd still love to see your creations in the Reader's Gallery.