Add a Slotted Pocket for Credit Cards to Any Bag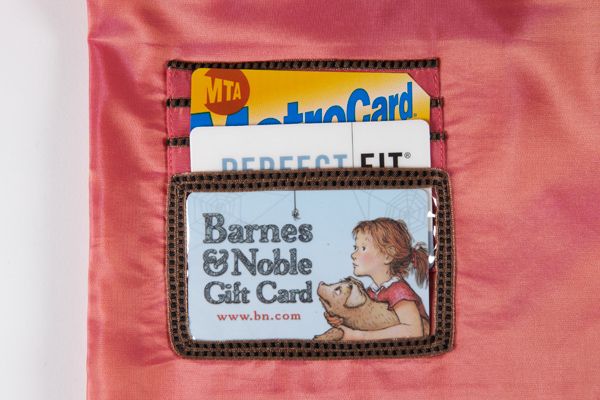 When trying to keep your bag in order, numerous compartments keep daily necessities at your fingertips. Create a slotted pocket for credit cards to add to any bag. This project is an online extra for the article "Essentially Organized" by Anna Mazur, found in SewStylish Fall Fashion 2011. Get the exclusive pattern for this bag and all of the instructions on page 86 of this issue.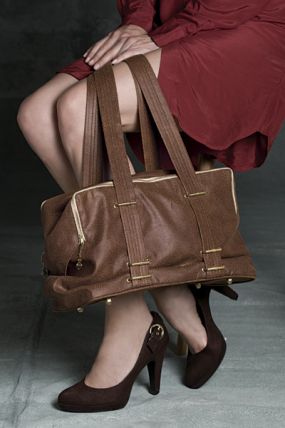 Credit Card Pocket
1. To form the credit card slots, make 1 1/2-inch-deep horizontal pleats and baste. For added interest trim each slot with decorative ribbon.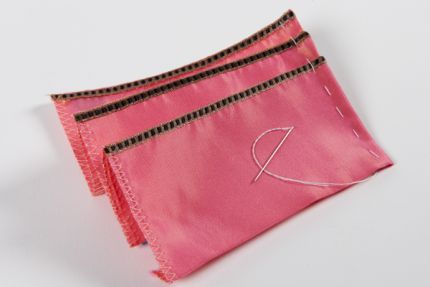 2. Turn under the sides and bottom and appliqué to the fabric piece that will eventually become your bag lining.
3. For a see-through pocket, frame a 2 1/2 inch by 4 inch piece of light weight vinyl with ribbon. Place it just below the louvered pocket and sew the sides and bottom edges.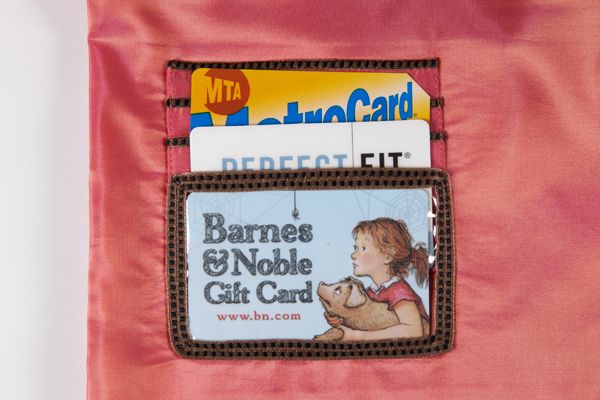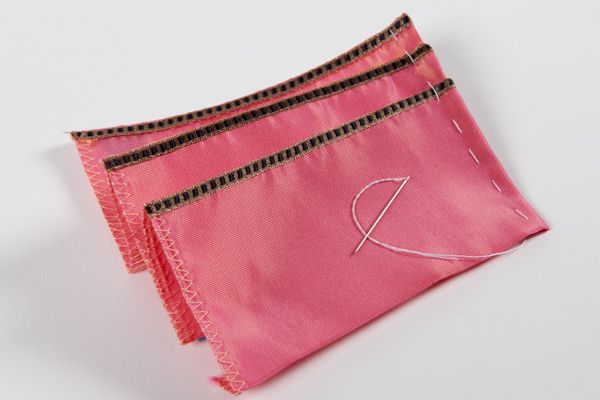 Folding the slotted credit card pocket.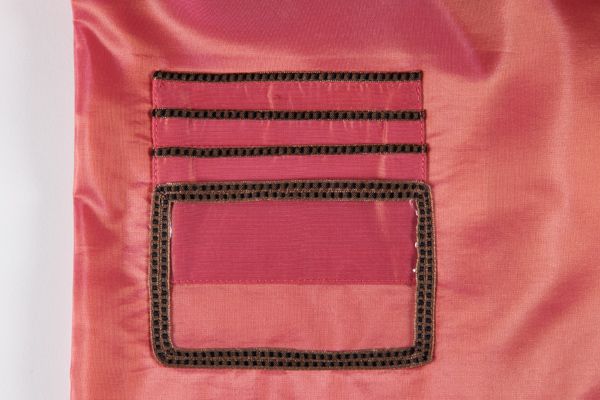 Close up of both the see-through pocket and slotted pocket.