Meet the Fabrics of the Future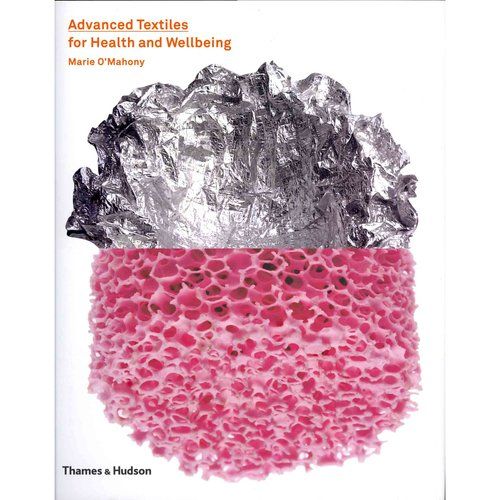 There was a time when clothes were made of fabric, cars were made of metal, and houses built of bricks or wood. it looks as if that's all going to change. Textiles are going to do a lot more than just clothe us in the future!
I've been flipping through Advanced Textiles for Health and Well-Being, a new book by Marie O'Mahoney, Professor of Advanced Textiles for Fashion Design at the University of Technology in Sydney, Australia. She's also worked on the books Techno Textiles 2 and SportsTech.
Around the world, chemical engineers, biotechnologists, sustainability experts and textile designers have been creating fabrics that have qualities you couldn't make up. You can start with the expected – fireproof, soundproof, antibacterial – and move on to the science fiction – fabrics that are lighter than air, that carry heat from or to the body, or that generate energy from the wind or sunlight.
These textiles – from the tiniest medical implants that won't degrade or be rejected by the body, to giant geosynthetics that provide drainage for man-made islands – have great potential to change the way we live and work.
The first half of "Advanced Textiles" takes a look at the materials themselves, including synthetic and hybrid fibers, new weaves and knits, three-dimensional materials, coatings, biotechnology and nanotechnology. The second half looks at design innovations in clothing, buildings, transportation, and managing the environment.
One of the points the book makes is that the scientists working on textile design now aren't struggling to "copy" natural fibers. By looking at the intrinsic qualities of synthetic fibers – and considering textile development in answer to problems, instead of as a replacement for an existing fiber – the field has blossomed. Here are some highlights:
Fabric-covered cars: How would you like a BMW that would never rust, get dinged and used less gas because it was lighter? GINA, a concept car by BMW, has a skin of polyurethane-coated Lycra-based fabric. The fabric is pulled taut over an aluminum frame. The fabric is translucent, so the headlights shine through.
Textiles to shape the Earth: Geo textiles are group of materials that both manage and sustain the environment. Depending on their use, they can be biodegradable or not. Giant "geogrid" nets hold back erosion and prevent landslides. Geosynthetic "megacontainers" can be filled with sand, forming artificial reefs or breakwalls.
Health-monitoring clothing: A European consortium is working on creating microscopic sensors built into a textile structure. These nanotech-enhanced patches could check your blood sugar, take your temperature, monitor your heart rate, look at the oxygen level of your blood, and possibly much more.
I thought Advanced Textiles was an amazing look ahead. The book's release date is Nov. 14, 2011, from publishers Thames & Hudson, but it's already available on Amazon.
What type of fabric would you like to see in the future? I'd love to have a self-heating coat before the next Nor'easter here in Connecticut!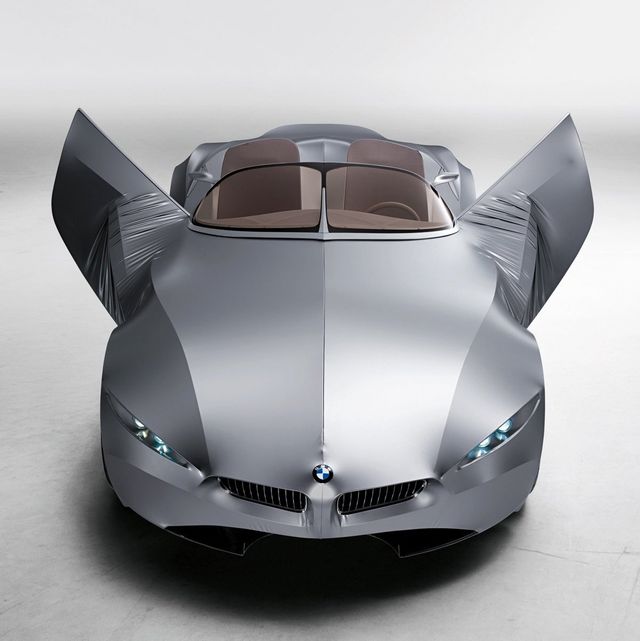 GINA, the fabric-covered concept car from BMW. The fabric is coated with polyurethane, making it water-resistant.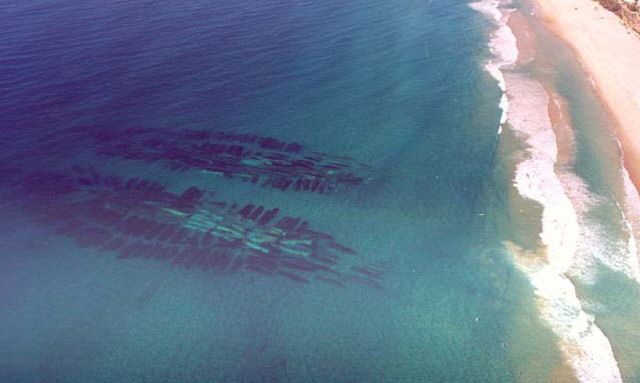 Narrowneck Reef, off the Australian coast near Queensland, is an artificial reef. It's constructed with megacontainers, immense sacks filled with sand. Not only does it protect the coastline from erosion, the fabric-based reef mimics the natural habitat for sealife.