Shaped Twisted Bias Insertions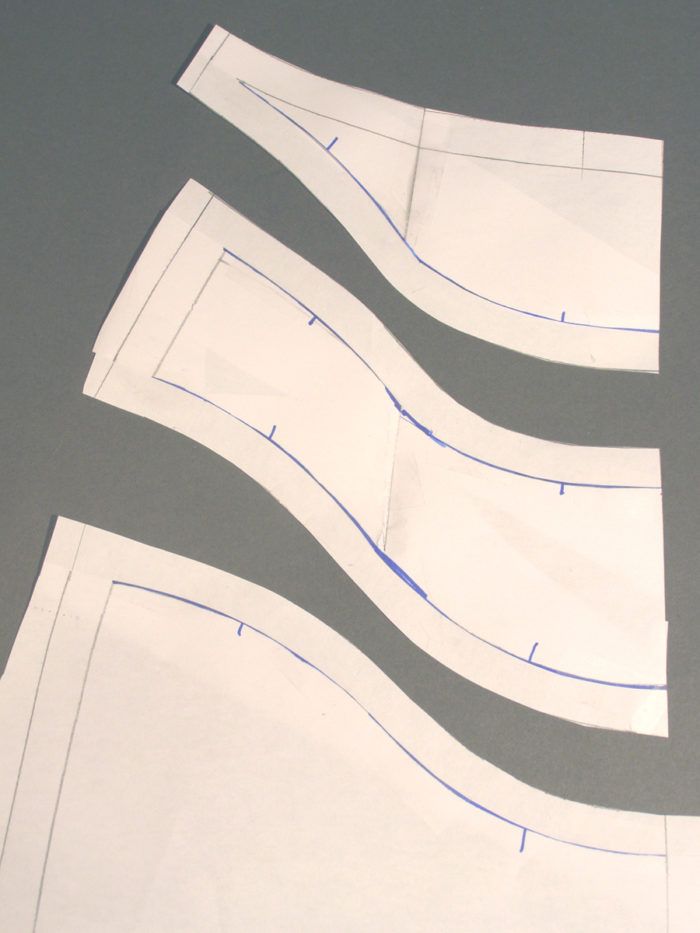 In this online extra to the Threads issue 158 article "Garnish with a twist," you will learn a third variation on creating bias-strip insertions. In the article, I explained how to insert bias cut bands into a straight or curved inset on a garment for a stunning embellishment. Here, you'll see how to apply the bias bands to a shaped garment section. To adhere to more dramatic contours, the shaped variation of these twisted bias-band insertions require using bias pieces of varying proportions. 
Start by using the modified pattern, as outlined in the article "Garnish with a twist" from Threads #158, on newsstands now (or buy online). For this shaped variation, I have again used the example of a skirt with a yoke added.
Following the more pronounced curve of this shaped skirt yoke, the insertion panel (shown left) takes on deeper inside and outside curves.
Draft vertical lines on the insertion panel pattern for the bias band placements. As the bands encounter the panel's curves, they become more wedge-shaped. Each section of this pattern represents a finished bias band. Number the sections on the pattern for future reference. On each band create a lengthwise center fold and position the strips on the insertion panel with the folds facing center front.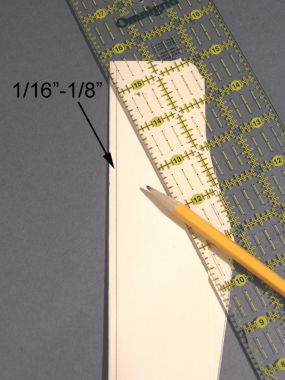 Use manila folders to make pattern pieces for the bias bands. Fold the manila folder in half and draw a line 1/16 inch to 1/8 inch from the folded edge. This will compensate for turn of cloth.
Lay the marked insertion panel pattern over the manila folder. Align the pencil line with the left band edge. The opposite band edge will be folded in to the center fold line in a later step (in this example, the section's right edge).
Start your 14-day FREE trial to access this story.
Start your FREE trial today and get instant access to this article plus access to all Threads Insider content.
Start Your Free Trial
Already an Insider? Log in