MAGAZINE GIVEAWAY: Threads issue #158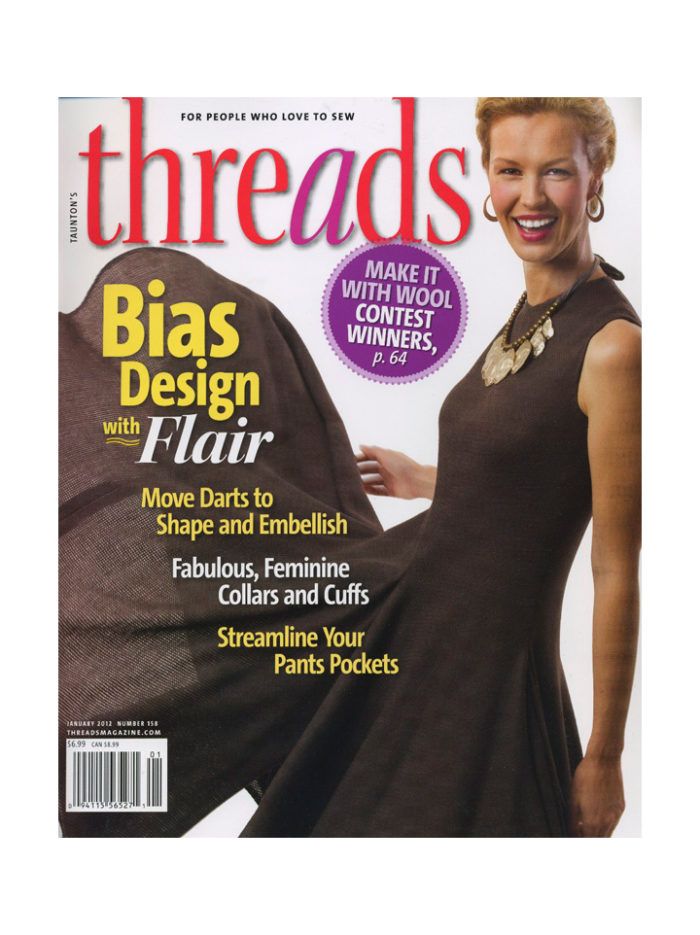 FIND AMAZING INSPIRATION AND INSTRUCTION IN ISSUE #158 OF THREADS
The latest issue of Threads is out (#158, January 2012), and it's filled with fabulous sewing inspiration and instruction. It's an issue you won't want to miss, especially if you plan to do some holiday sewing. You'll learn about the wonders of sewing on the bias and how to move darts in order to create wonderful shape or subtle embellishment. We'll show you several detachable collars and cuffs to add pizzazz to a plain shirt or jacket, and we'll inspire you with the gorgeous winning entries in the Make It With Wool National Competition. Best of all, you could win a copy of the issue.
LEAVE A COMMENT ON THIS POST TO WIN
Simply leave a comment telling us what inspires you most to sew. Leave your comment on this post before the deadline—11:59 pm, Tuesday, November 15—and you could win a copy of the issue. The winner will be randomly selected on Thursday, November 17, 2011.
Good luck!