New Fashion Design Degree Program Launches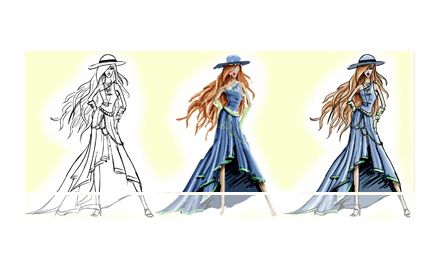 Stevenson University, a private institution near Baltimore, Maryland, has launched the state's first bachelor's degree program in fashion design.
Fall 2011 is its inaugural semester. The broad curriculum was designed to help students develop the tools to become not only effective fashion designers, but also strong business-people by combining the technical and theoretical aspects of fashion design with general education, business, and fine arts. The curriculum encompasses making clothing for men and children, as well as women—a detail the program's creators believe will give graduates a competitive edge.
Stevenson's Fashion Design program is taught by a faculty of working professionals in fashion and is also guided by an advisory board of professionals from fashion manufacturers and retailers, independent designers, fashion and sewing educators, business owners, and fashion industry organizations.
The program's goal is to prepare students for the realities of working in fashion design. State-of-the-art design laboratories provide facilities that closely emulate the workplaces of the apparel industry. In the technical courses, students are assigned a variety of innovative and sustainable fashion design projects that follow the industry's direction. During their senior semesters, students conceptualize a garment collection, identify a target market, present a design portfolio, and then execute the collection to demonstrate their proficiency in design, pattern making, garment construction, and fashion marketing.
If you know—or are—an aspiring fashion designer considering degree programs in fashion design, visit Stevenson University's School of Design's website for more information.
Did you study or are you studying fashion design? How do you think a solid foundation of sewing experience benefits future fashion designers?