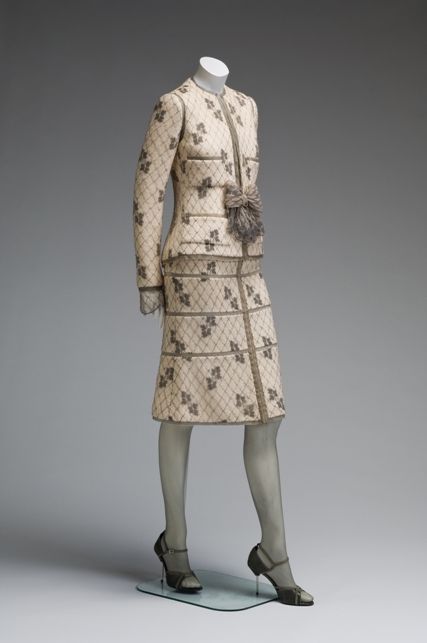 If you live anywhere in the vicinity of Charlotte, North Carolina, and you happen to admire the fashions of designer Gabrielle "Coco" Chanel, consider yourself lucky. Charlotte's Mint Museum is displaying Chanel garments from its collection in the exhibition "Chanel: Designs for the Modern Woman." The exhbition has been extended to February 26, 2012, so there's plenty of time to make a visit.
The garments featured range from the 1920s to the present day and draw entirely on the museum's Historic Costume & Fashionable Dress collection. Alongside an ensemble said to have been constructed by Chanel herself is the iconic little black dress, several of her legendary two-piece suits, fashion accessories, and perfumes. Much of the vintage pieces were created in the 1960s and 1970s, but a few of Chanel's rarer couture pieces from the 1920s and 1930s are also included.
For more details on the exhibition, including a career-spanning video of the designer's fashion shows, visit the Mint's Wiki and click on "Chanel: Designs for the Modern Woman" in the topic list.
Do you love the designs of Chanel? Do you prefer her earlier work or the design house's more recent collections? Have you ever seen a Chanel design up close? Will you be visiting the Mint Museum's exhibit?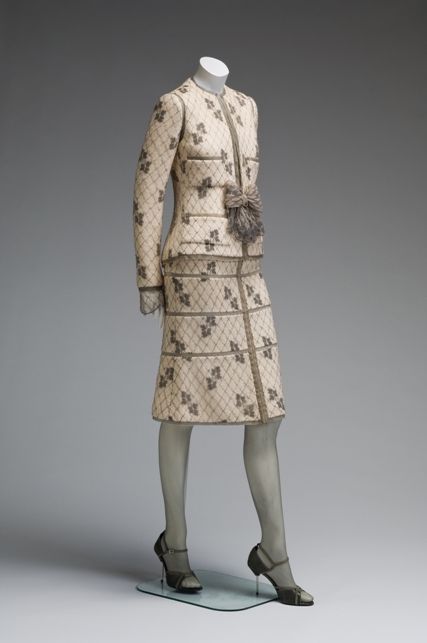 An evening dinner suit by the House of Chanel; silk net lace over wool. A gift of Mrs. Charles Wrightsman to the Mint Museum.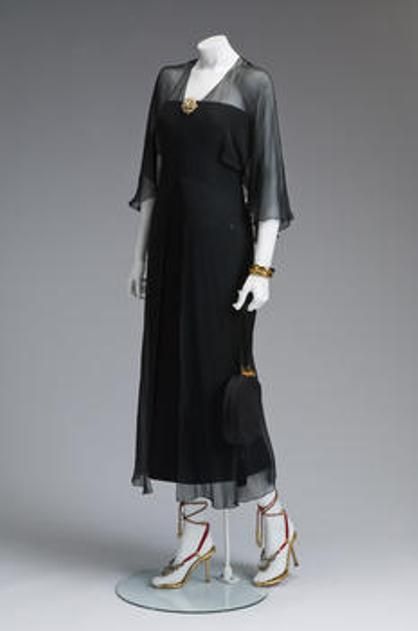 Cocktail dress with over wrap (1998-2004); wool boucle and silk chiffon. Gift of an anonymous Palm Beach donor to the Mint Museum.