Rosette Necklace Features Delicate Fabric Blooms
Make a statement with this fabric, chain, and ribbon necklace.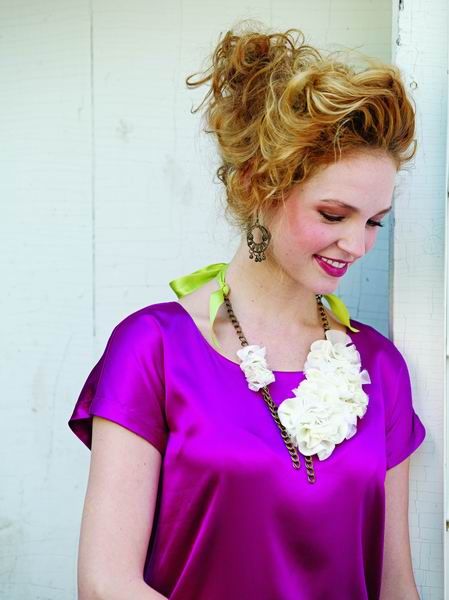 This rosette necklace tutorial includes step-by-step instructions on hand sewing round fabric circles, and incorporating chains, encased sequins, and ribbon.
Crushed panné won't fray so it's easy to sew, and chiffon adds a bit of texture to the piece. Make the entire necklace from one color, or choose several coordinating colors for a more dramatic look.
Create the rosettes by gathering a fabric circle around a sequin. Sequins were used to add a bit of sparkle to the sheer chiffon pieces. You can also use beads to create the center; just make sure your fabric circles are large enough to gather behind the bead to cover it entirely.
Click on the PDF button below to read the article and follow the instructions.
This article originally appeared in Sewstylish magazine's Winter 2009 edition.
View PDF