Francois Lesage Remembered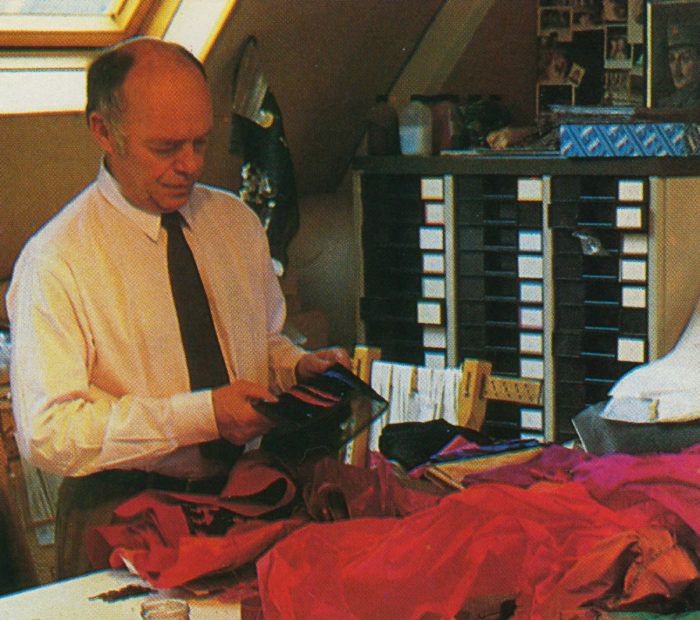 Francois Lesage headed the most prestigious embroidery firm in the world, Maison Lesage, for over 60 years. Last week, Lesage passed away at the age of 82.
In 1949, Lesage took over the family business founded by his father and changed the embroidery world with his bold displays and seasonal samples, which now provide a complete collection of embroidery history. He is well known for magnificent designs as well as his work with renowned designers including Yves Saint Laurent, Christian Dior, and Cristobal Balenciaga.
Threads author, Claire Shaeffer remembers Lesage, "He was very generous and knowledgable about the world of haute couture, embroidery, and beading. His imagination and creativity were extraordinary in both the art and craft and he will be greatly missed."
Read more about Francois Lesage in Claire Shaeffer's article "At The Lesage Embroidery Ateliers," which you can find in the Designer Techniques special issue of Threads.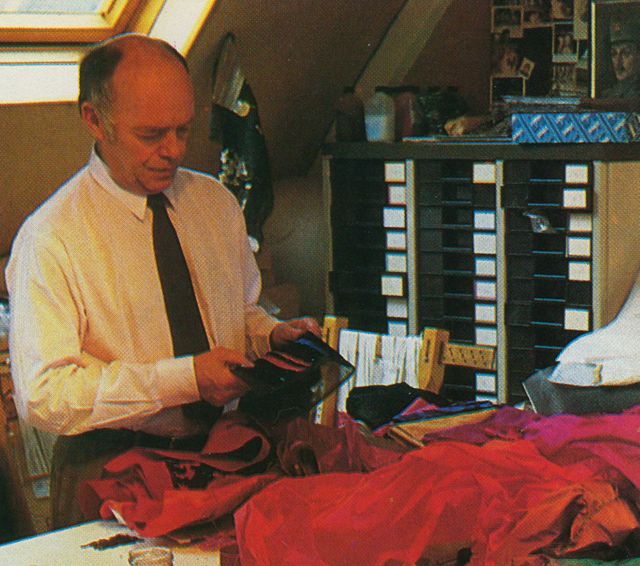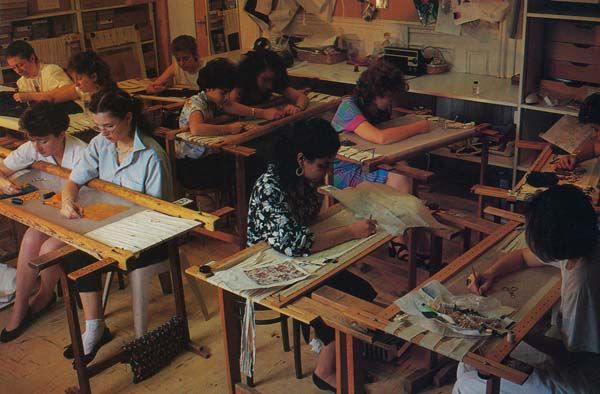 Embroiderers at work in one of the Lesage ateliers. The base fabric is pinned to muslin and stretched on a simple four-piece frame.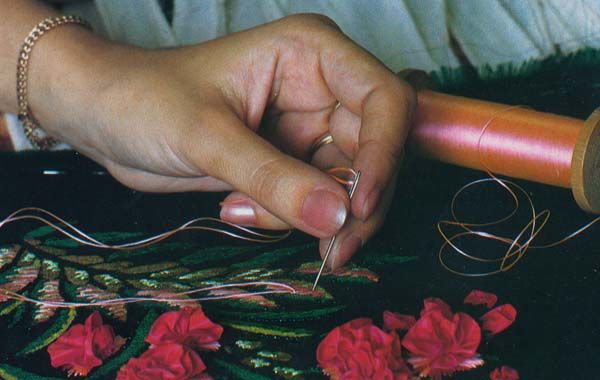 A left-handed embroiderer skillfully embellishes leaves with pink floss. The three-dimensional ribbon flowers are a Lesage hallmark.