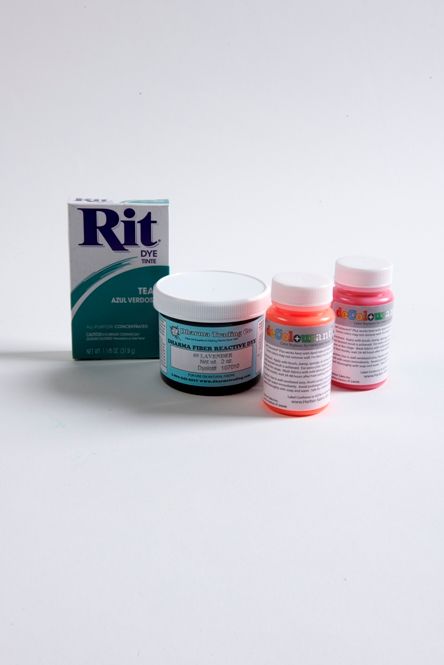 There's no reason to toss garments that have faded or donate fabric you mistakenly purchased in an unflattering color. Fashion trends for tie-dye effects and bright, saturated colors are still going strong, with both effects carrying over from Fall 2011 and Resort 2012 designer collections into Spring 2012 offerings. It's easy to tap into these trends at home by over-dyeing garments and fabric. If tie-dye carries too many memories of your summer camp days, try this easy technique for ice dyeing – and take a look at these great color combinations for inspiration!
When considering what and how to dye, keep these tips in mind:
• Natural fibers absorb dyes best.
• Consider removing the original color first with a color remover treatment.
• For a fully saturated color, and to make sure the dye is distributed equally, use plenty of water and stir constantly.
• Black is the hardest color to create—use double or triple the amount of dye.
• Wear rubber gloves and work in a well-ventilated area.
• When dyeing multiple colors for tie-dye or shibori effects, only apply one dye color at a time.
• To add color to a garment, try DeColourant Color Plus, a product that replaces a fabric's original color with a new color.
•  Fiber Reactive Procion Dyes are my favorite because they offer many rich color choices.
Dharmatrading.com is a great resource for lessons and supplies including color remover, DeColourant, and Fiber Reactive Procion Dyes. You can also find dyes at Jo-Ann Fabric and Craft stores, Michaels stores, and many local fabric and craft stores.
–Angela Wolf, founder of ABO Apparel and Angela Wolf Ready to Wear. AngelaWolf.com
Catch more style tips from designers such as Angela Wolf in Threads Magazine.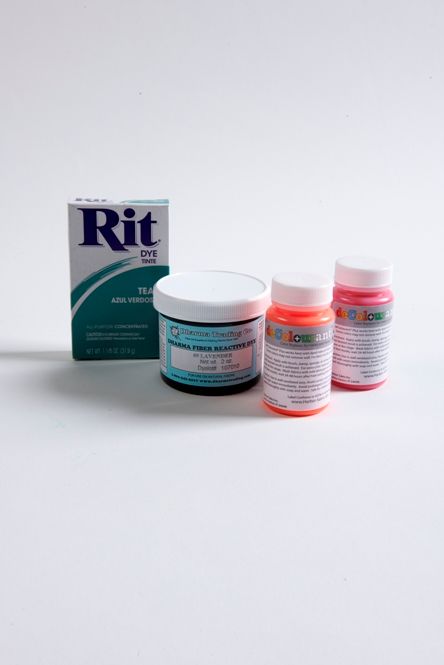 Rit powder dyes, Dharma Trading's Fiber Reactive powder dyes, and Harbor Sales' deColourant Plus creme color remover/dye are just a few of the products available for dyeing fabrics and garments.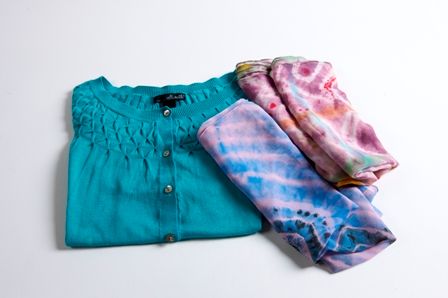 The ready-to-wear cardigan (left) started out a muted pale blue, but an application of Rit's Teal infused it with new life. The silk scarves (right) were tie-dyed using Colorhue Instant-Set Silk Dyes (available at DharmaTrading.com).