Sew Vintage with The 1912 Project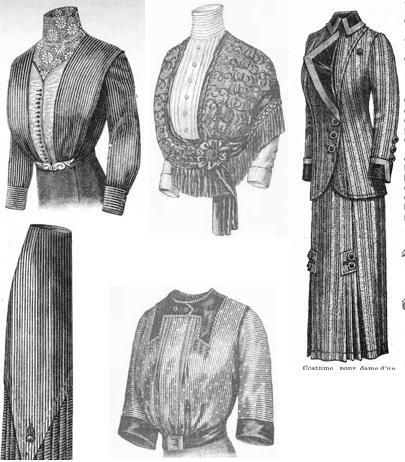 Historical costumers and those who just love sewing vintage and antique patterns may be interested to learn about the Vintage Pattern Lending Library's (VPLL) The 1912 Project.
The 1912 Project will reproduce approximately 150 patterns from the 1912 issues of the French fashion journal La Mode Illustrée by the end of 2012. The patterns that will be transcribed include not only women's fashion, corsets, and lingerie, but also garments for men, children, and babies. And the VPLL needs sewers to help test the transcribed patterns and share their experiences working with and sewing them. Test sewers will receive the patterns at no cost as they are transcribed from the magazines.
The project is just one of many programs and events organized among costuming and vintage sewing groups to commemorate the 100-year anniversary of the sinking of Titanic on April 14-15, 1912.
Participants in The 1912 Project will track their own progress in sewing the patterns they receive by posting monthly updates and photos on their own blogs or by sending the VPLL photos and comments on their progress, which will be posted to the VPLL's blog, Vintage Fashionista. The patterns will also be available for purchase on the VPLL's website. To get involved, visit The 1912 Project or email the VPLL at [email protected].
The Vintage Pattern Lending Library preserves, archives, and replicates historic fashion and needlework patterns from 1840 through 1950, as well as vintage sewing publications and fashion prints. Members are able to borrow pattern reproductions at no cost and get discounts on purchases. Non-members may purchase, but cannot borrow.
Have you ever sewn with a vintage or antique pattern? Have you ever purchased or borrowed a pattern from the Vintage Pattern Lending Library? Are you planning to participate in a historical costume event commemorating Titanic's sinking?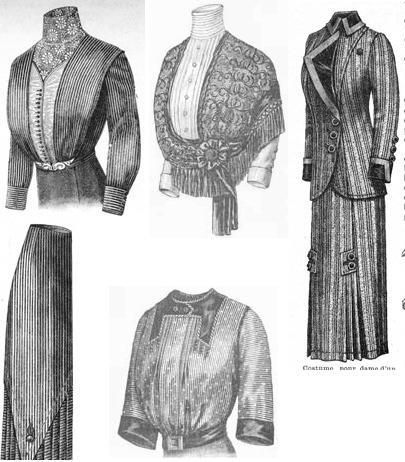 These are just a few of the garment patterns to be transcribed from 1912 issues of La Mode Illustrée for The 1912 Project.