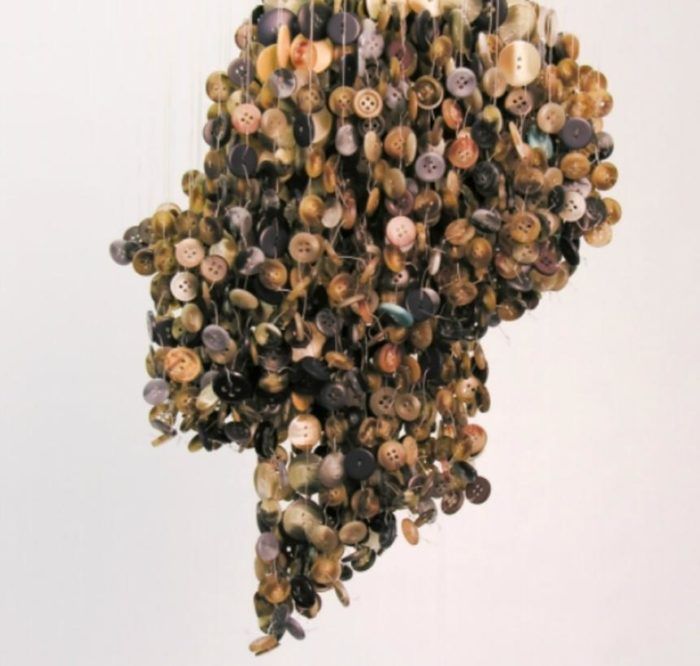 Artist Augusto Esquivel uses simple sewing buttons to create extraordinary works of art.
Here at Threads we recently came across the work of artist Augusto Esquivel. Obviously appealing to sewers, his "button art" is simply fascinating. When standing alone, each button may appear ordinary, but as the artist skillfully assembles them together they become elements of a unique work of art.
Augusto was born in Buenos Aires, Argentina in 1976. He currently lives in Miami, Florida where he shows his work in two galleries. In reference to his button art he says, "I realize how insignificant and small a simple sewing button can be as it lays in my grandmother's sewing box, but at the same time how unique and precious it can become as part of a work of art. Like an atom in a molecule, each button serves and shapes the whole. I hold the button to my ear and it whispers to me, "I want to be….."
Check out his website for more information and to watch mesmerizing videos of his art work.
Self Portrait 2008 (Tortoise shell buttons):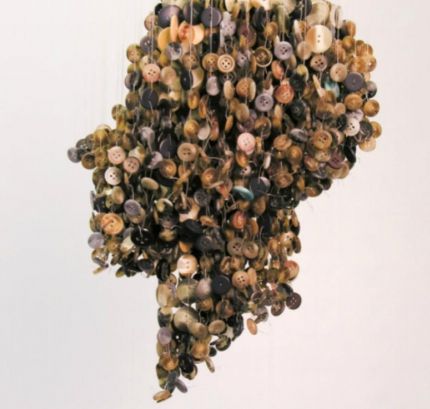 Fire Hydrant 2011: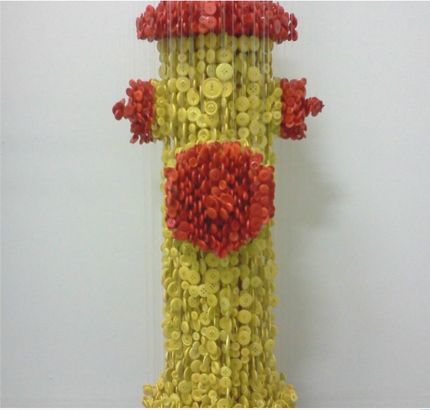 String Bass 2011: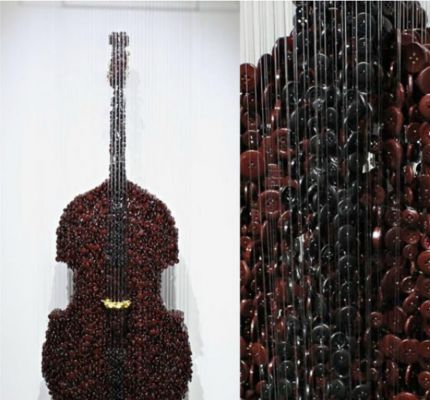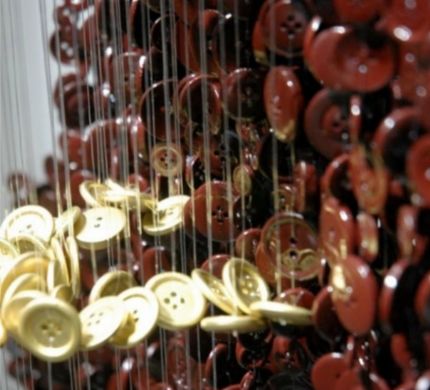 Pedal Harp 2011: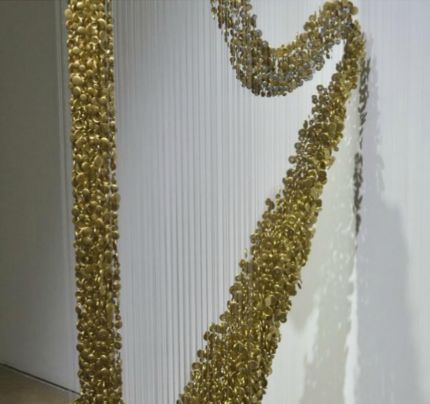 Upright Piano 2011 (45 Lbs of black and white buttons):