Project Runway All Stars: Return to the Runway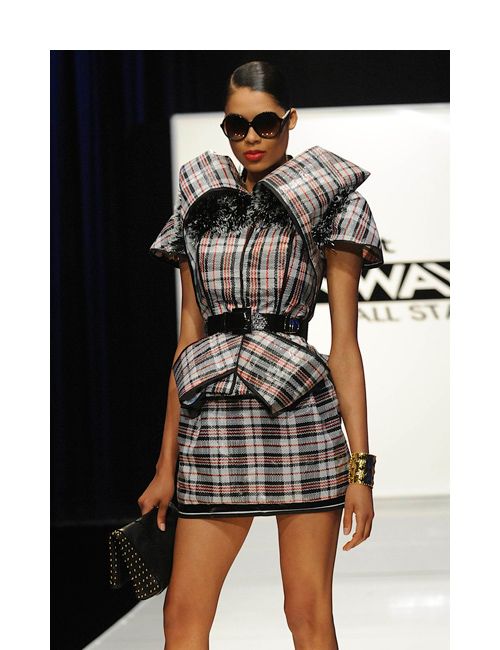 This week, Project Runway returned with thirteen former contestants competing for another chance at victory. This all-new Project Runway spin-off may have some familiar faces in our thirteen designers, but a few faces you won't see this season are Heidi, Tim, and our usual panel of judges. Standing in for Tim Gunn as mentor is Marie Claire editor-in-chief Joanna Coles. Angela Lindvall hosts, with Isaac Mizrahi and Georgina Chapman taking over judging duties. Will you miss Heidi, Tim, and the others, or do you think that judges without preconceptions will be better equipped to render a verdict on our designers?
The competition this week challenged the designers to create a garment using materials from the 99-cent store. Mops, bathmats, loofahs, and safety pins were just some of the items our designers chose to work with, and in the end, it was Elisa heading home, and Rami taking the first win. The bad news this group of all-star designers…there is no immunity this season. What did you think of the designs this week? Who do you think will take advantage of this second chance, and win this season?
Anthony: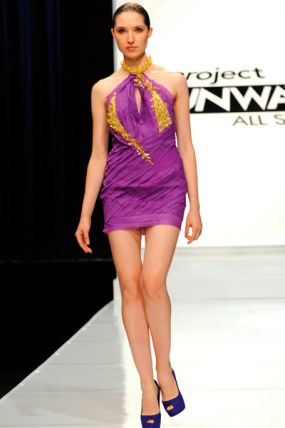 April: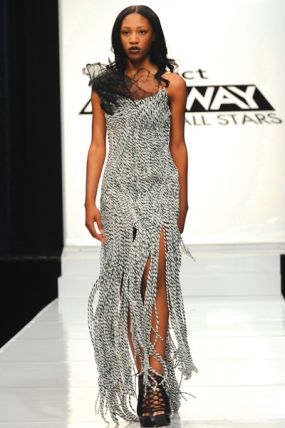 Austin: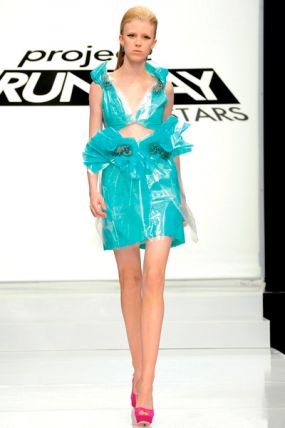 Elisa: (out)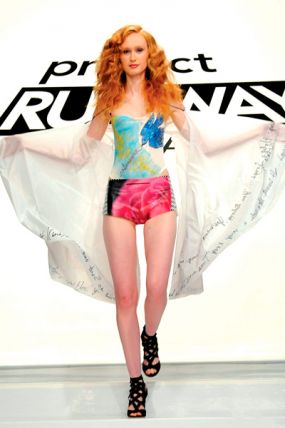 Gordana: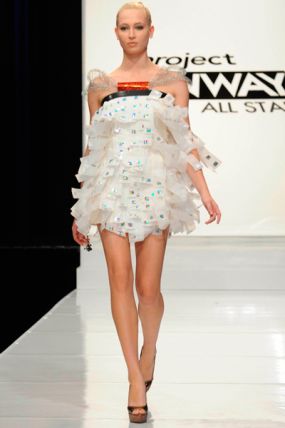 Jerell: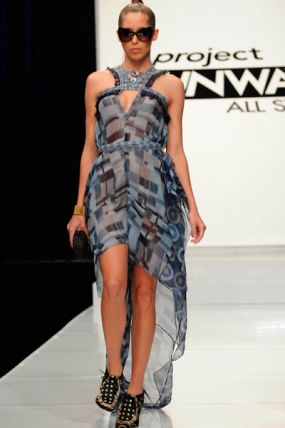 Kara: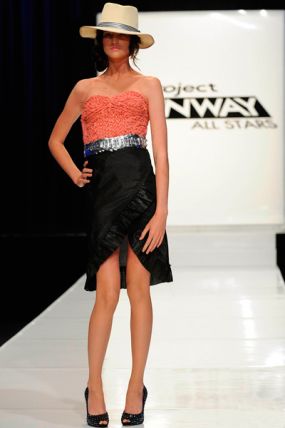 Kenley: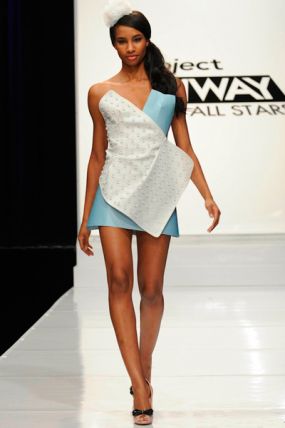 Michael: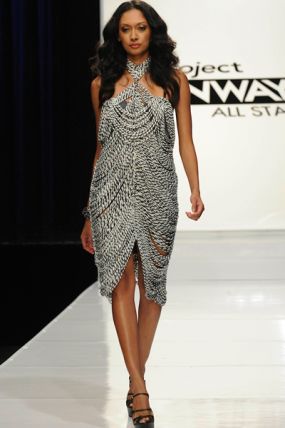 Mila: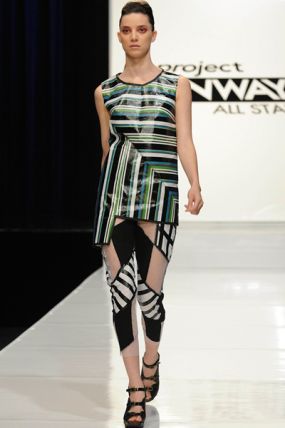 Mondo: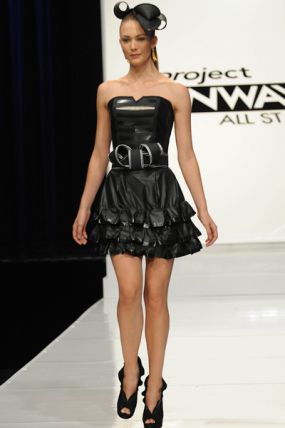 Rami: (winner)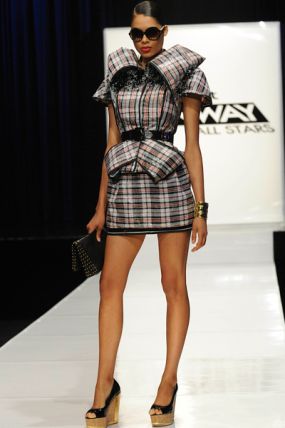 Sweet P: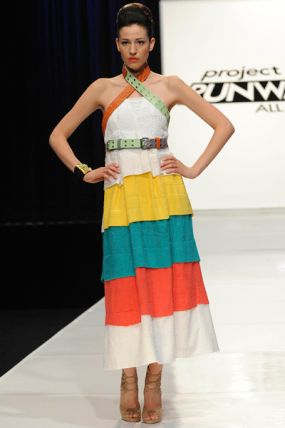 The All Stars (* = eliminated)
Anthony Williams
April Johnston
Austin Scarlett
Elisa Jimenez*
Gordana Gehlhausen
Jerell Scott
Kara Janx
Kenley Collins
Michael Costello
Mila Hermanovski
Mondo Guerra
Rami Kashou
Sweet P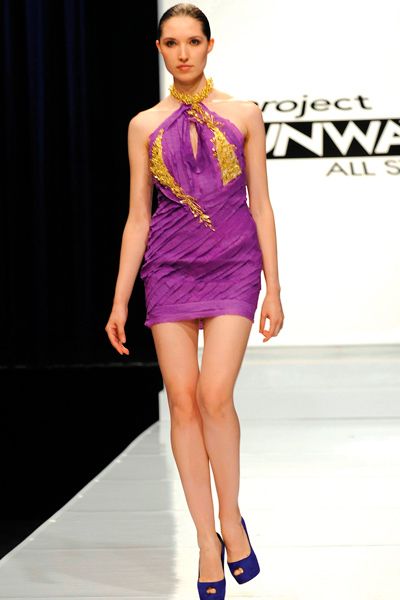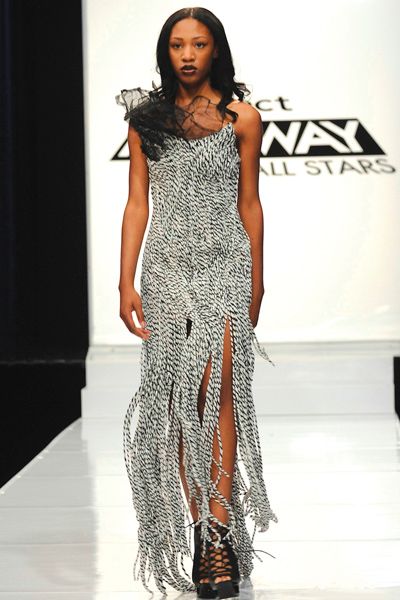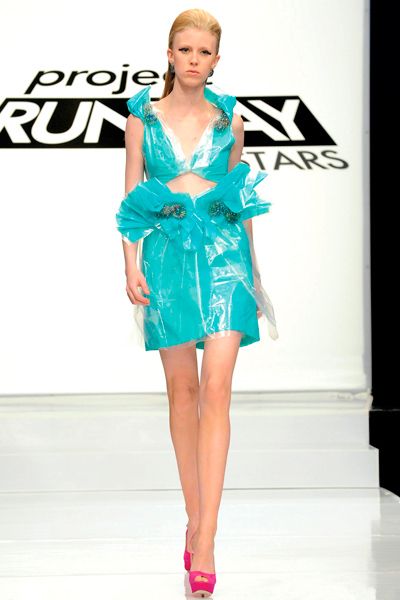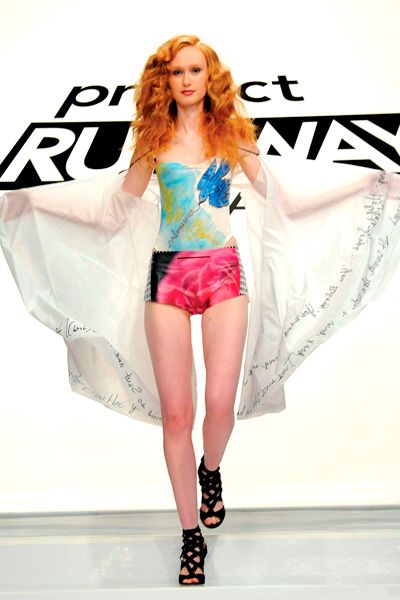 Elisa is the first to be sent home.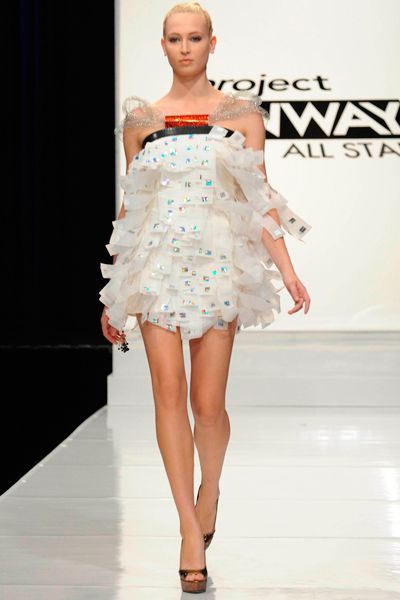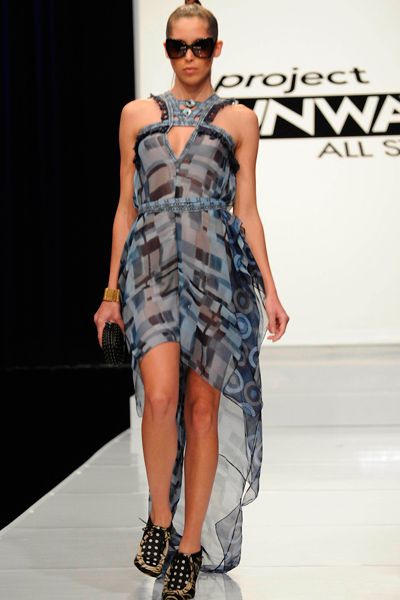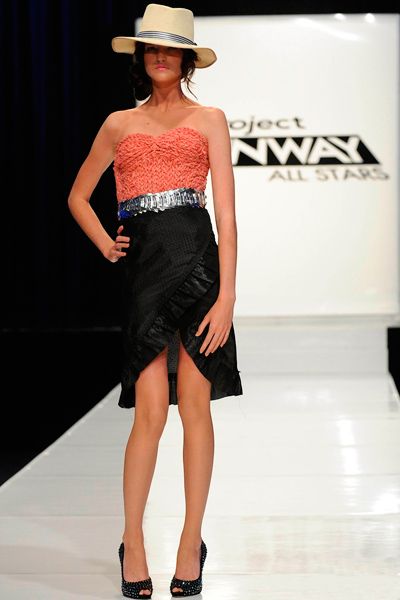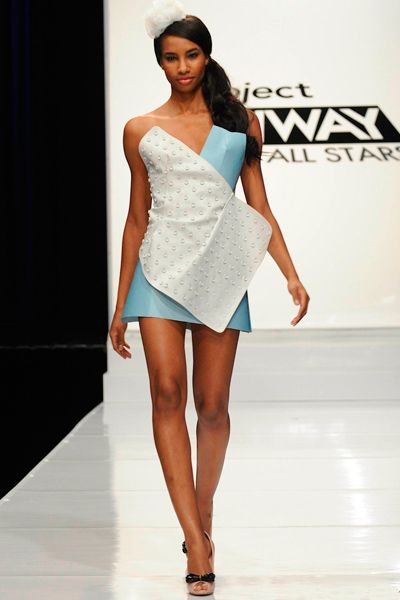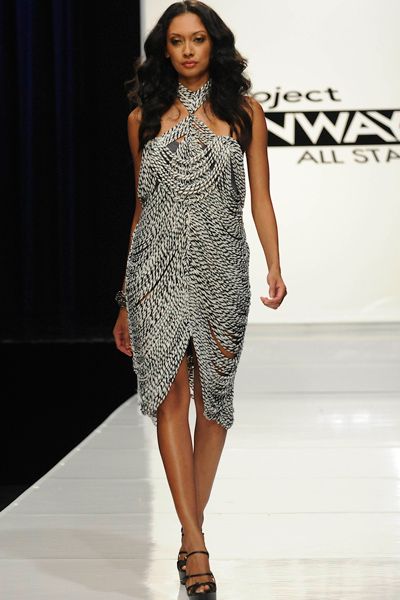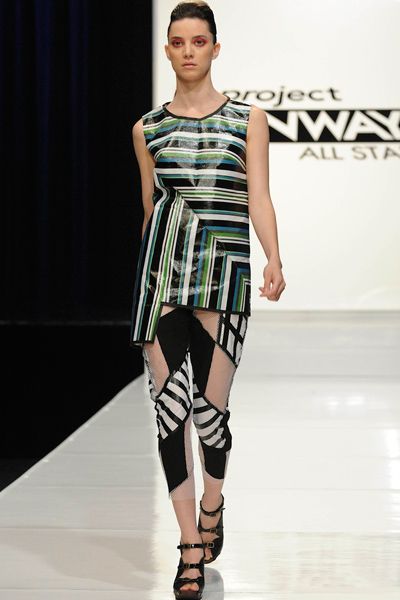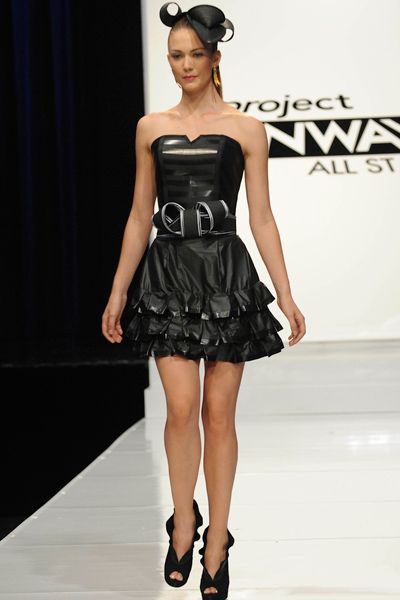 What did you think about fan-favorite Mondo's garment this week?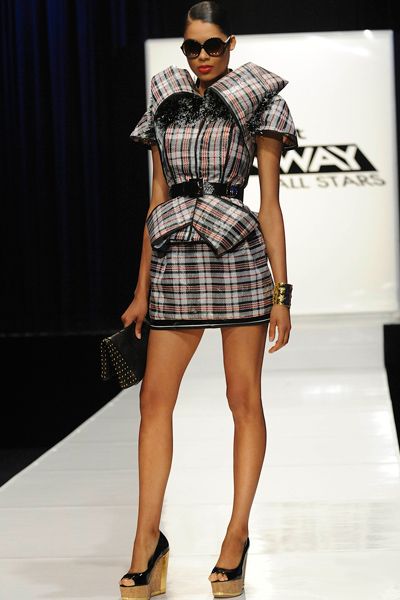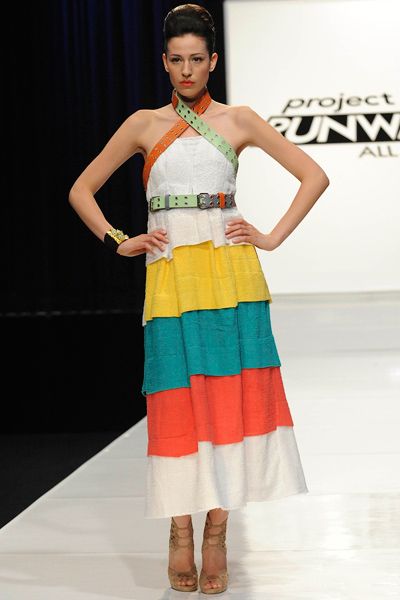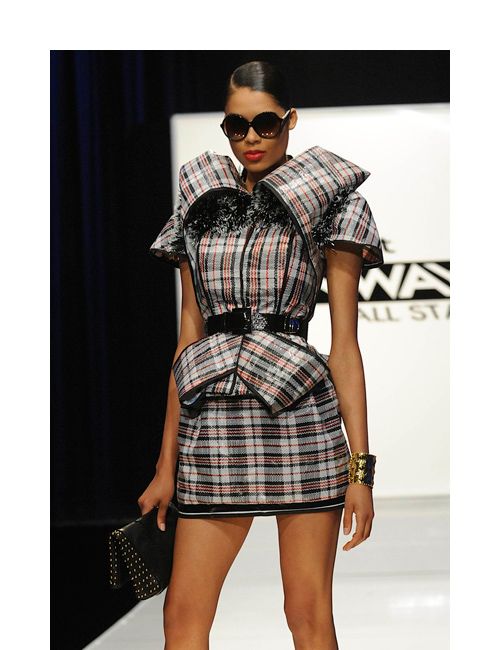 Rami takes home the win this week.