BOOK GIVEAWAY: "Roberto Capucci Art Into Fashion"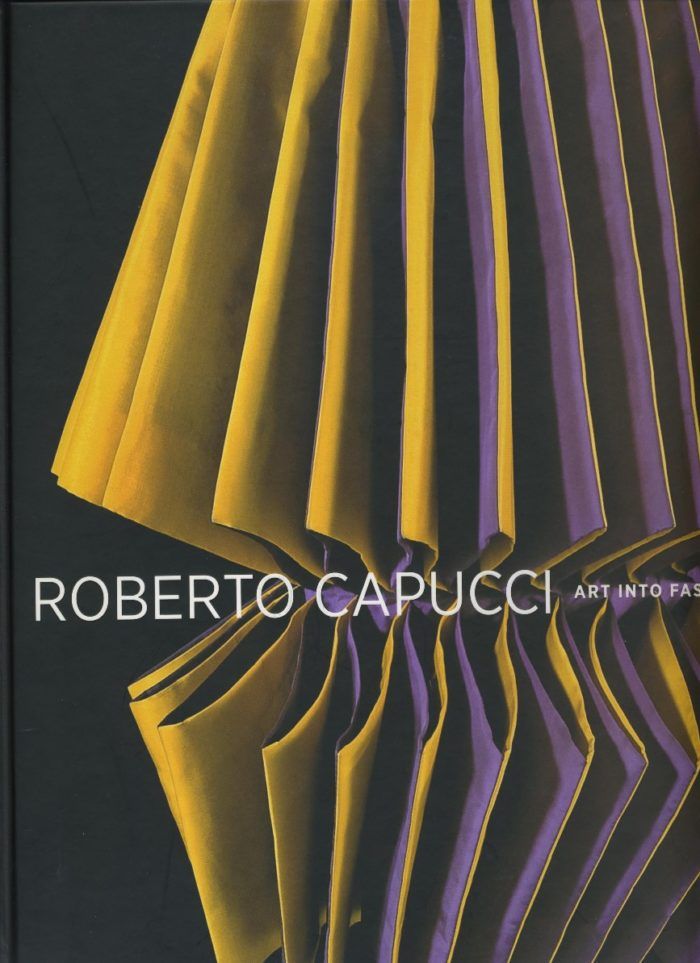 THE BOOK IS FEATURED IN THE CURRENT ISSUE OF THREADS
In the March 2012 issue of Threads (#159), the book Roberto Capucci Art Into Fashion was featured in the Notions department. It is the result of an exhibit of the same name featured at The Philadelphia Museum of Art in 2011 featuring the garments from the exhibit. Those who weren't fortunate enough to see these garments first hand, can enjoy the magic of his unforgettable work through the beautiful color photography.
ROBERT CAPUCCI IS AN AMAZING DESIGNER
Robert Capucci (born 1930) is an Italian fashion designer and artist known for his extravagant and ingeniously constructed outfits. He is revered by contemporary designers for his innovative silhouettes and masterful use of form, color, and materials.
THE GARMENTS SPAN CAPUCCI'S CAREER
The garments featured include work ranging from the beginning of his career as a boy genius of Italian fashion to his legendary sculpture-dresses—including his seminal 1978 "Colonna" silhouette, based on the Doric column—as well as his series of sculptures from 2007 honoring the city of Florence, and much, much more. Capucci refers to his work as "a study in form" inspired by art, architecture, and nature. For the viewer the experience is extraordinary.
YOU COULD WIN A COPY OF THE BOOK!
You could win a copy of this impressive book by simply leaving a comment at the bottom of the page. Tell us what you love about Roberto Capucci. If you're not familiar with his work, tell us what you'd like to learn. Leave your comment on this post before the deadline—11:59 p.m., Wednesday, January 25—and you could win a copy of the book. The winner will be randomly selected and announced during the week of January 30.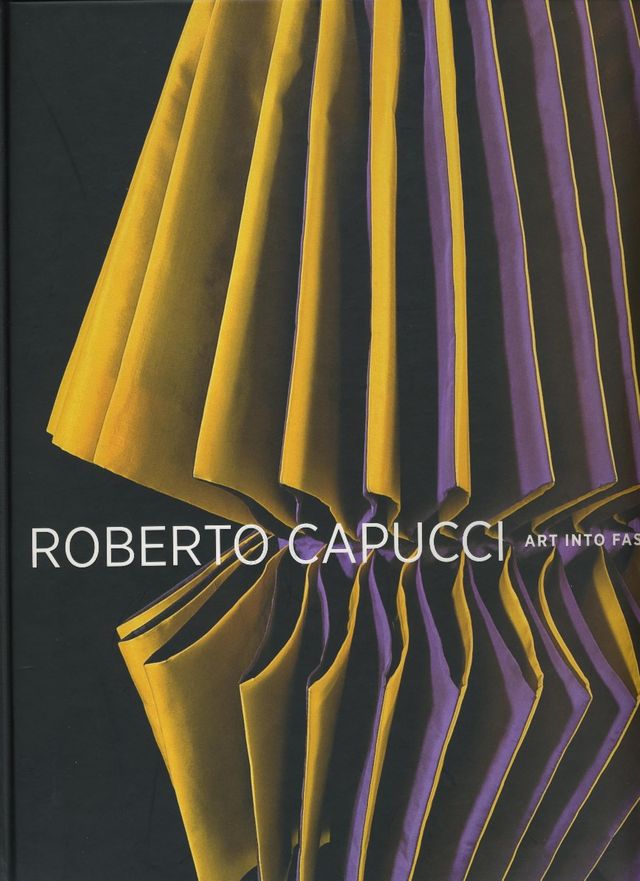 This amazing book could be yours!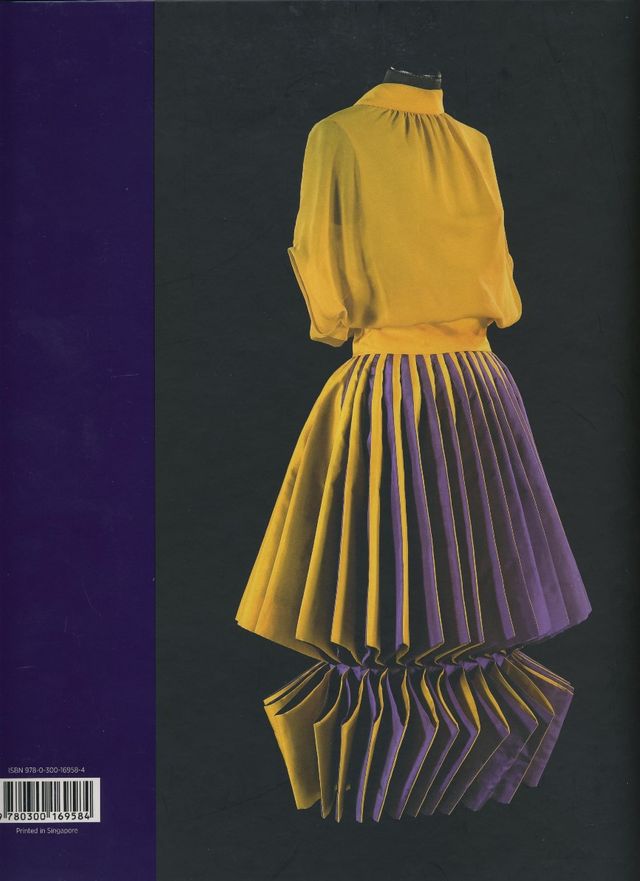 Even the back cover is beautiful!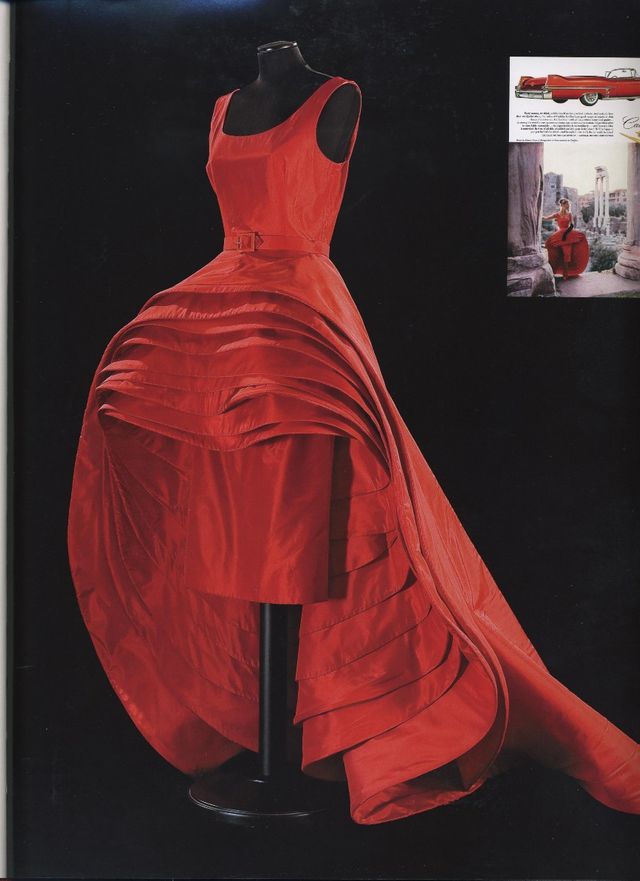 Capucci's garments are inspirational.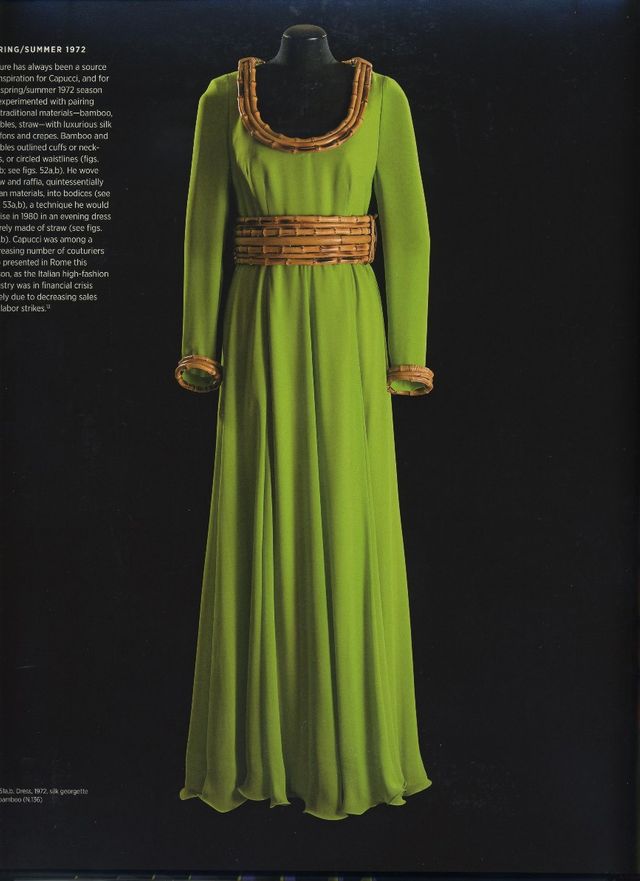 Notice the bamboo embellishment.