Project Runway All Stars: "Patternmaking for Piggy"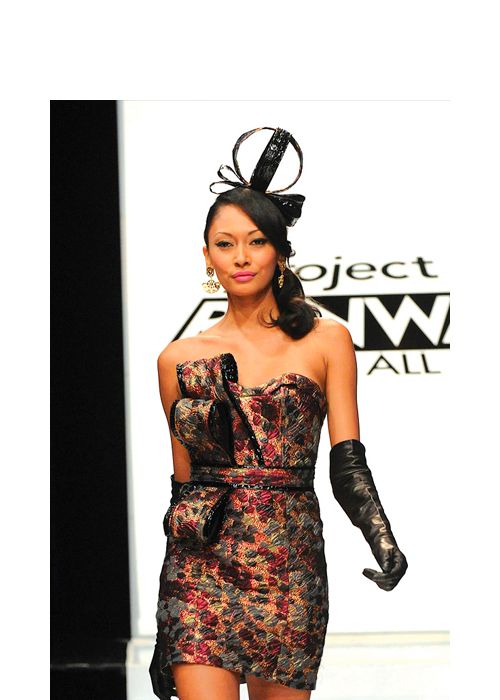 "How does a pig feel about wearing a giraffe print?" Our all-star designers face an unusual challenge when they are asked to design a garment fit for Miss Piggy. This week's excitement in the workroom was the perfect opportunity for one-liners. Anthony knows "Miss Piggy is always a lady," and thinks he has this competition in the bag. Austin feels he and Miss Piggy are kindred spirits, and is thrilled to be designing for one of his idols.
Costume designer for Gossip Girl, Eric Daman joined Miss Piggy in judging the designers this week. In the end, they loved Michael's work, and Gordana was the designer heading home. Her flowing gown missed the mark, and wasn't really the right fit for this challenge. What did you think of the challenge this week?
Anthony: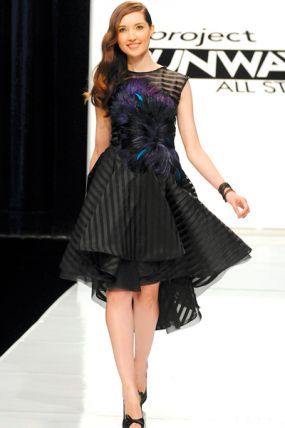 April: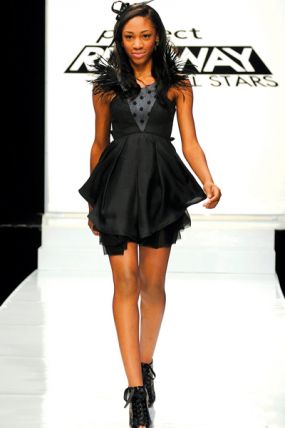 Austin: (bottom 3)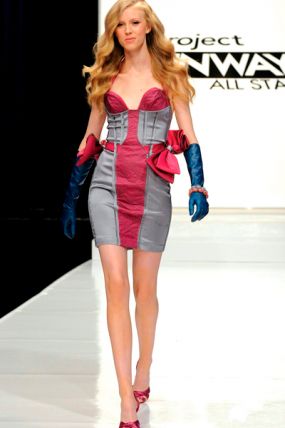 Gordana: (out)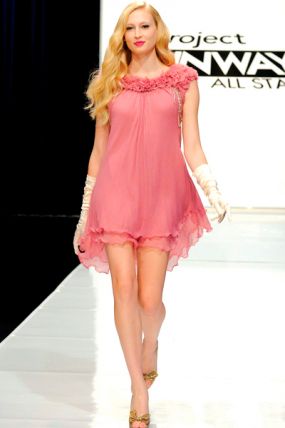 Jerell: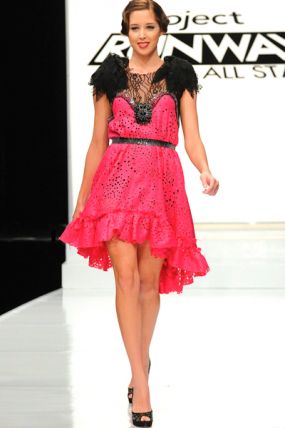 Kara: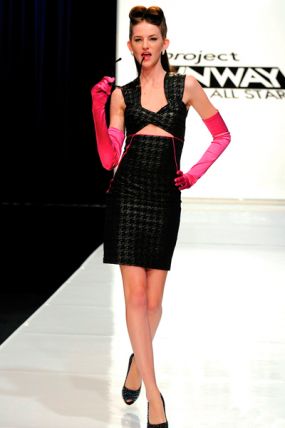 Kenley: (top 3)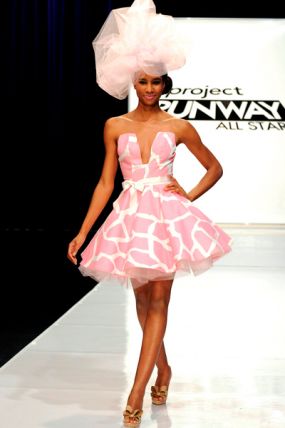 Michael: (winner)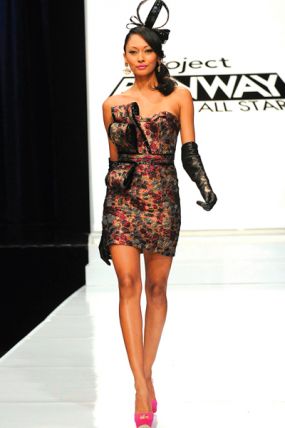 Mila: (bottom 3)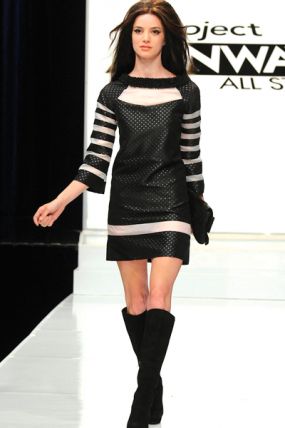 Mondo: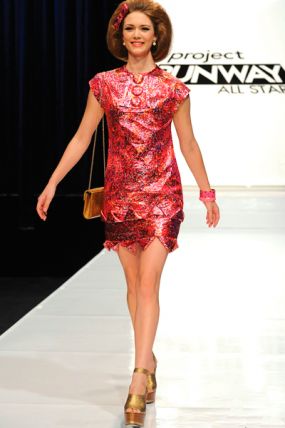 Rami: (top 3)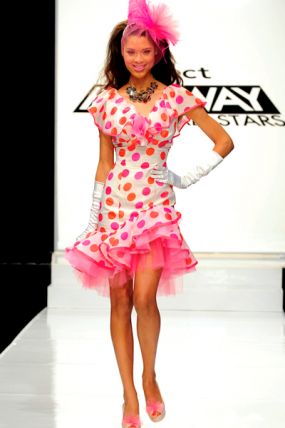 The All Stars (* = eliminated)
Anthony Williams
April Johnston
Austin Scarlett
Elisa Jimenez*
Gordana Gehlhausen*
Jerell Scott
Kara Janx
Kenley Collins
Michael Costello
Mila Hermanovski
Mondo Guerra
Rami Kashou
Sweet P*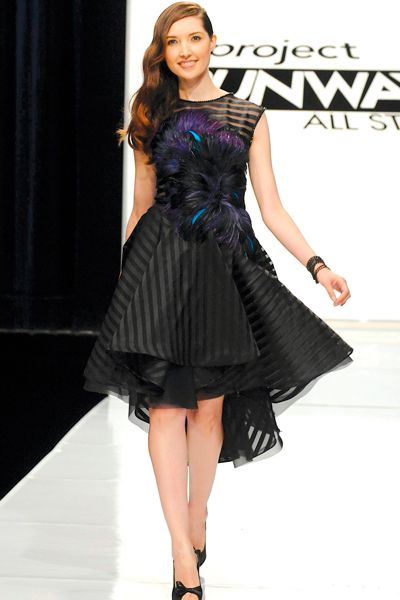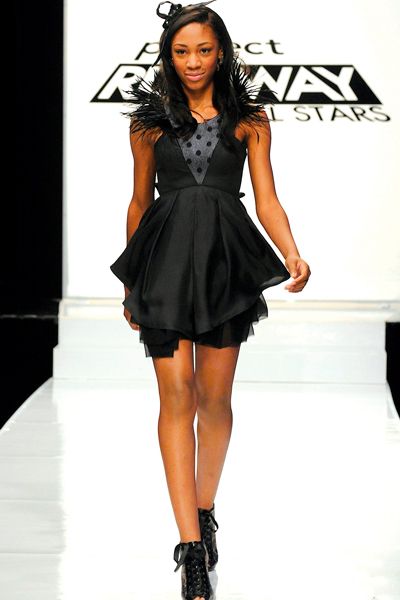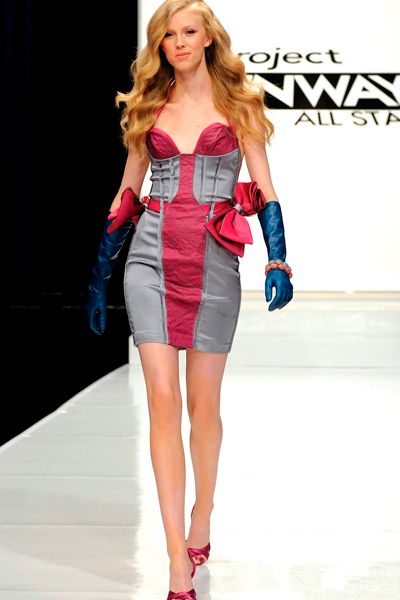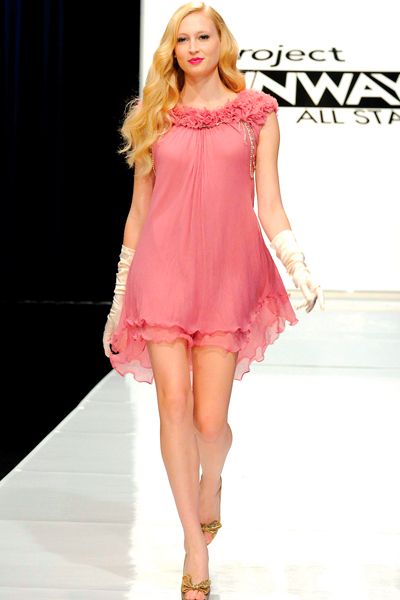 Gordana unfortunately misses the mark.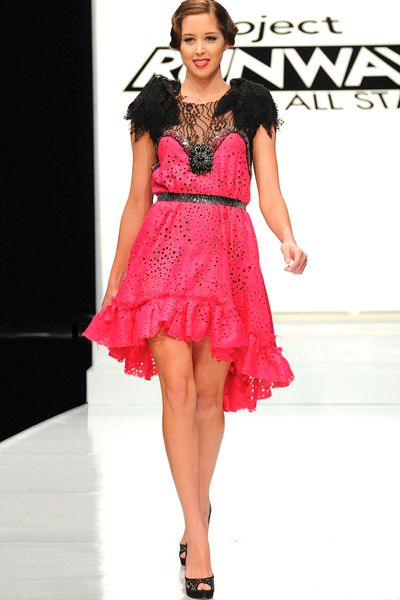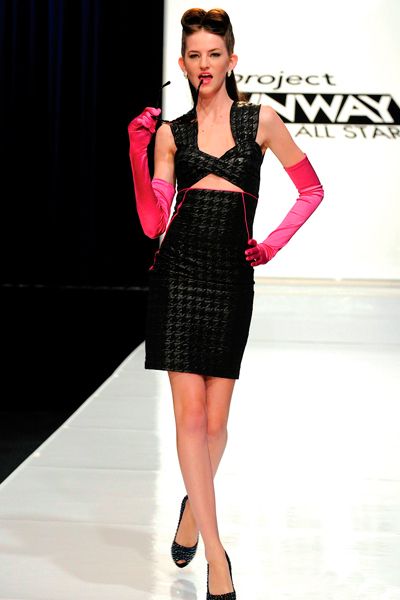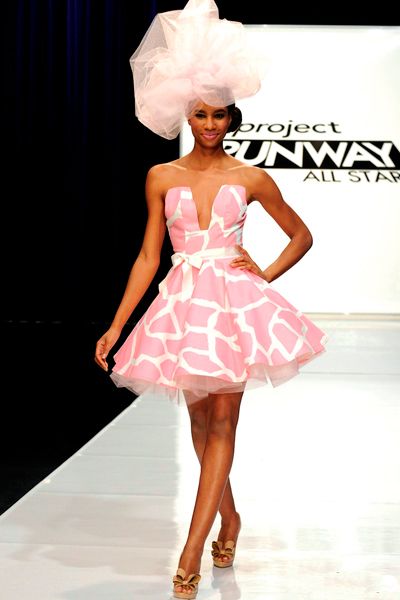 "How does a pig feel about wearing a giraffe print?"