Project Runway All Stars: "Good Taste Tastes Good"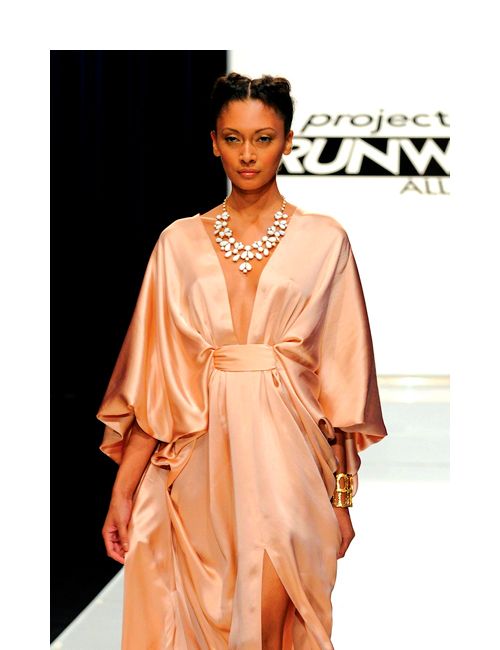 This week, the designers have only six hours to create a garment worthy of Diane Von Furstenberg. Each design must be inspired by a specific gelato flavor. After all of the color swatches are chosen, the designers get down to business. With time so short, mini Mood must come to them, and with only five hours remaining the workroom comes to life with panicked sewers. 
Many of the silouhettes this week are very simple because of the time constraints, and most of the designers (including Austin) have to admit they are using the glue gun to save time. 
Michael was definitely star struck by guest judges Diane Von Furstenberg and model Miranda Kerr, especially when he is named the winner for a second week. It was down to April and Kara in the end. They thought Kara's look screamed maternity, but in the end it was April heading home.
What did you think about the garments for this challenge?
Anthony: Green Tea (bottom)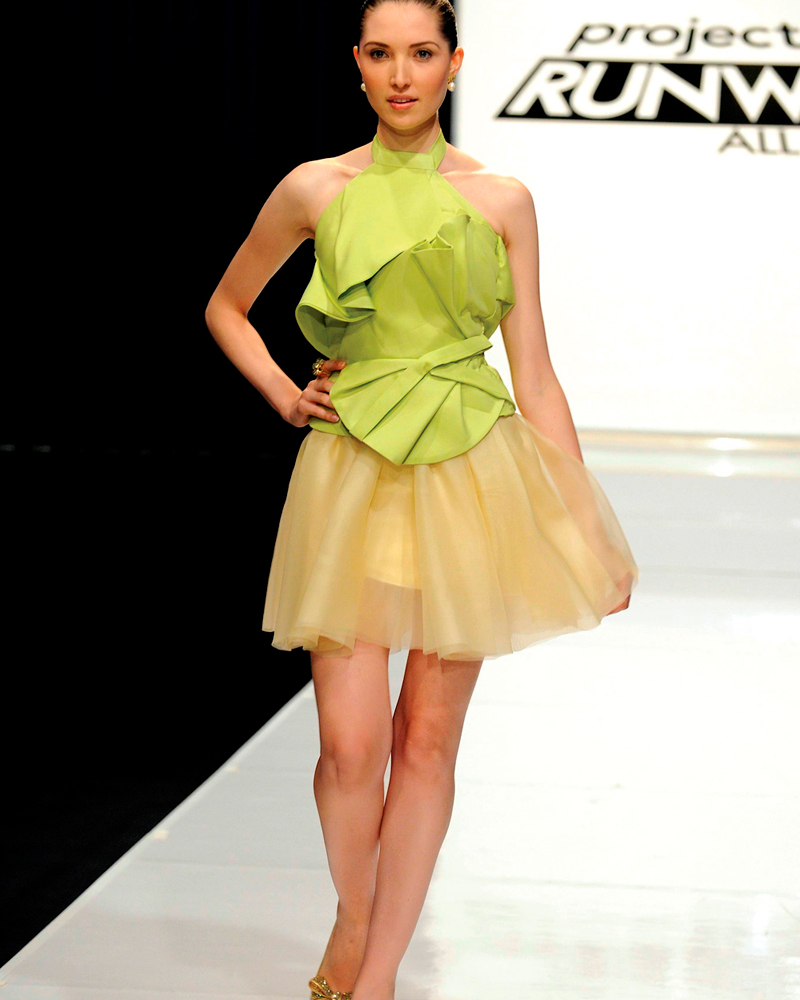 April: Blueberry (bottom)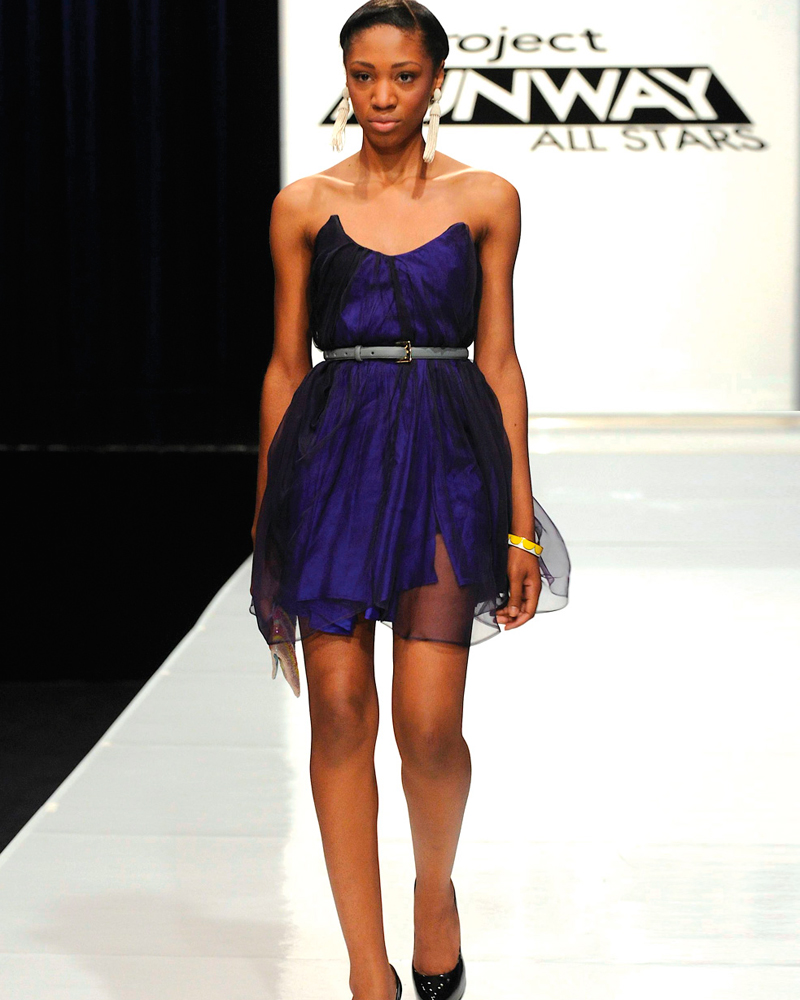 Austin: Vanilla Madagascar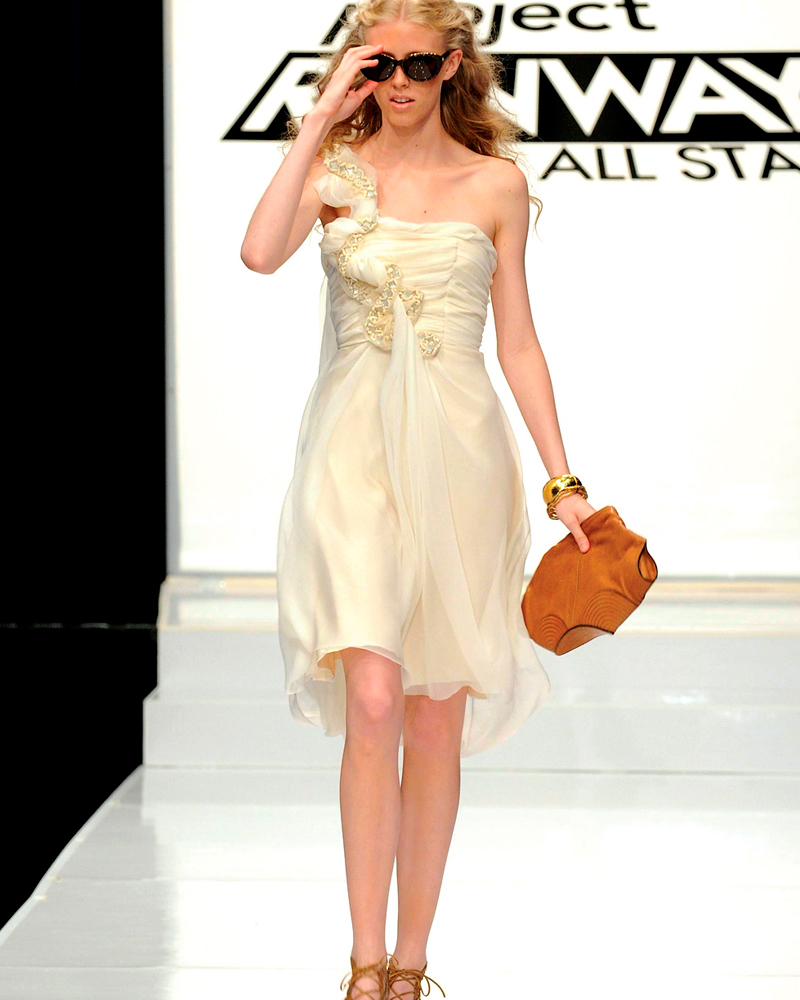 Jerell: Fruits of the Forest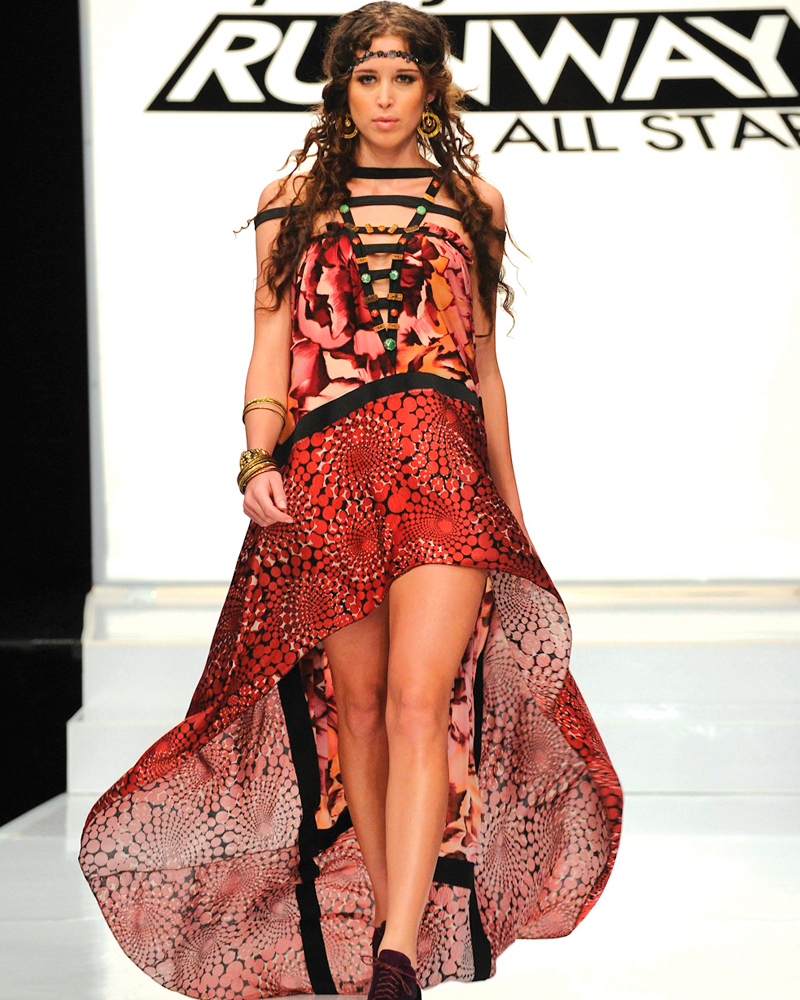 Kara: Chocolate with Cayenne Pepper (bottom)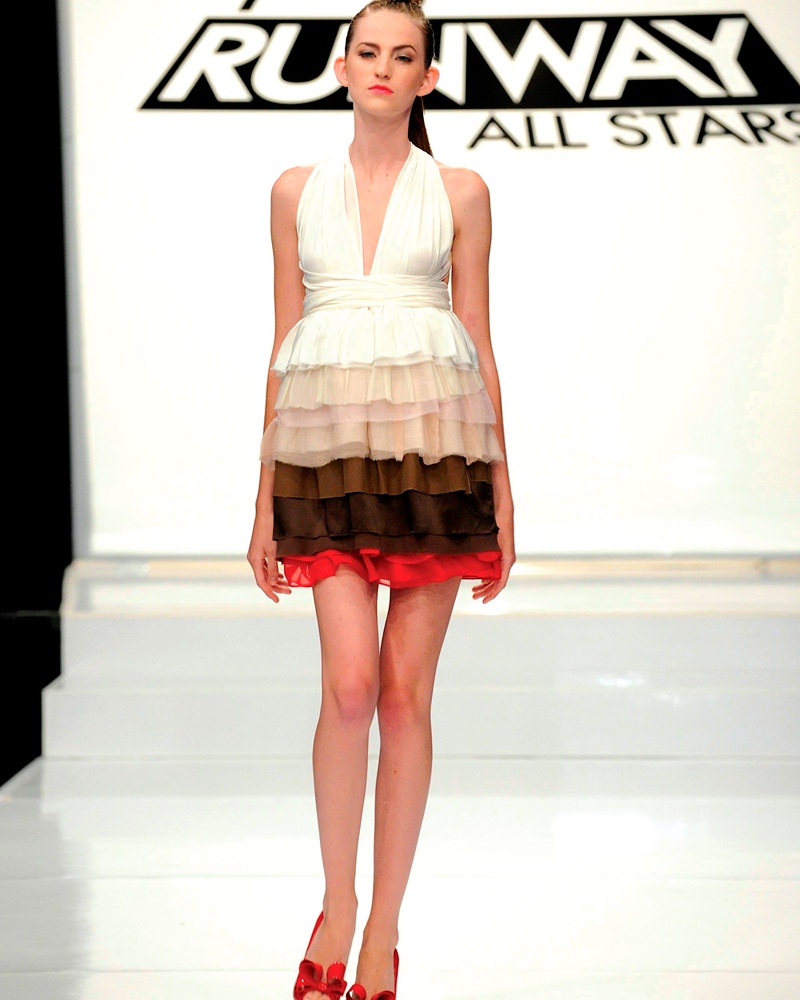 Kenley: Passion Fruit
Michael: Grapefruit (top)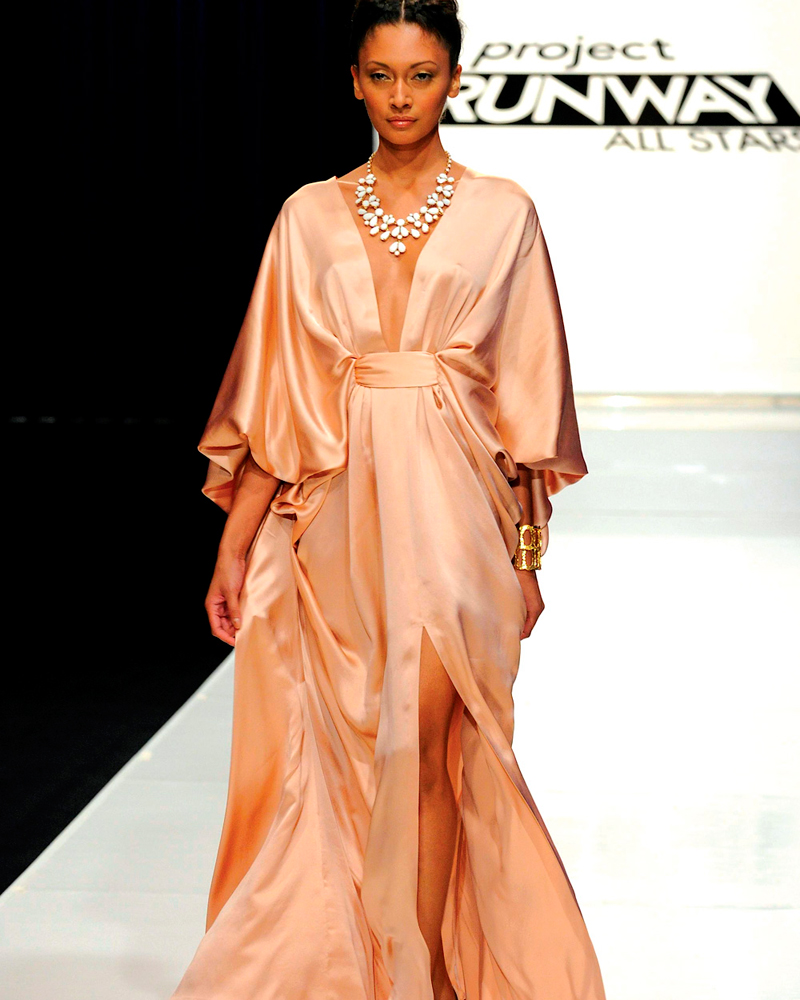 Mila: Milk & Sour Cherries (top)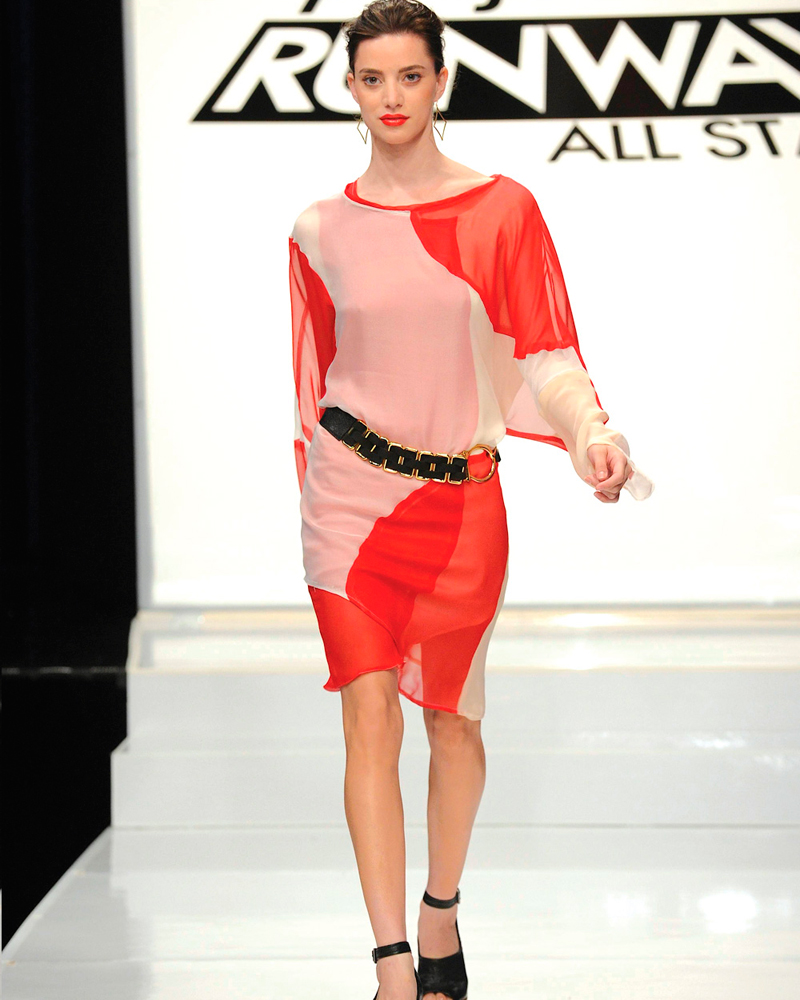 Mondo: Cantelope (top)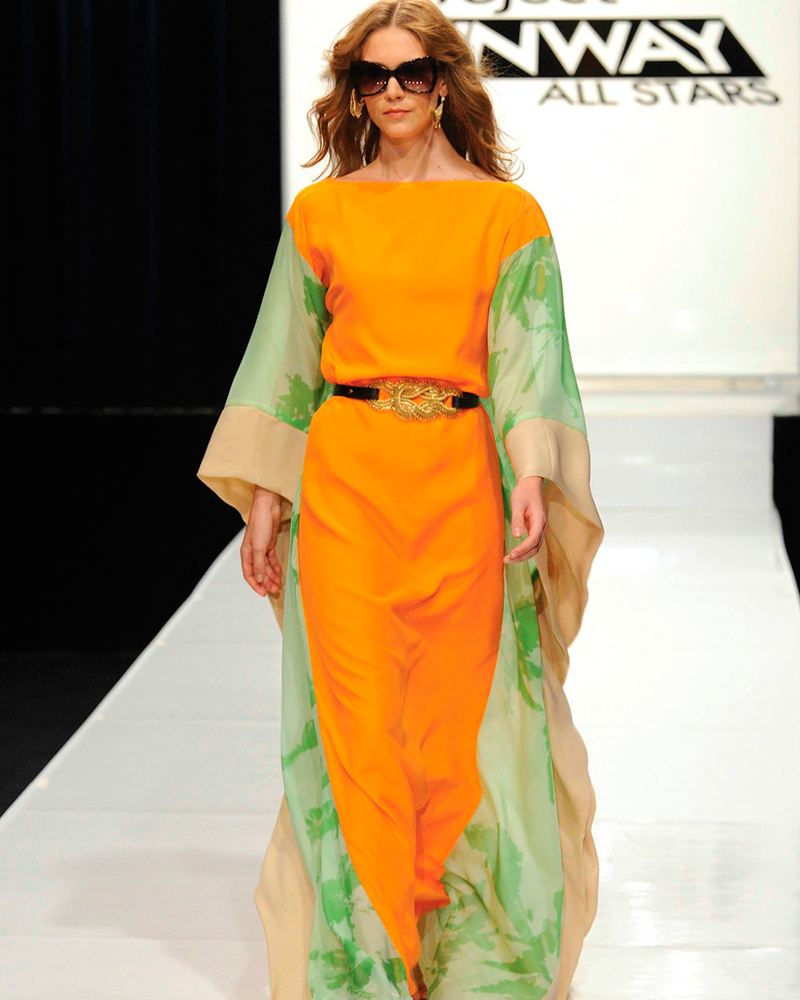 Rami: Kiwi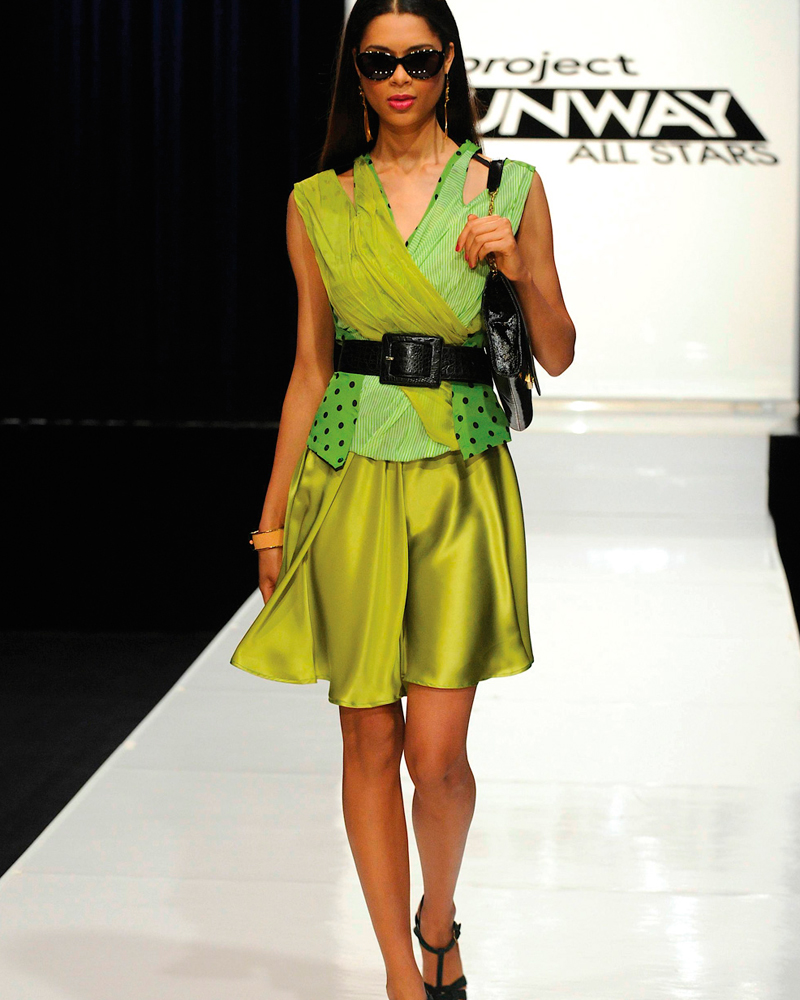 The All Stars (* = eliminated)
Anthony Williams
April Johnston*
Austin Scarlett
Elisa Jimenez*
Gordana Gehlhausen*
Jerell Scott
Kara Janx
Kenley Collins
Michael Costello
Mila Hermanovski
Mondo Guerra
Rami Kashou
Sweet P*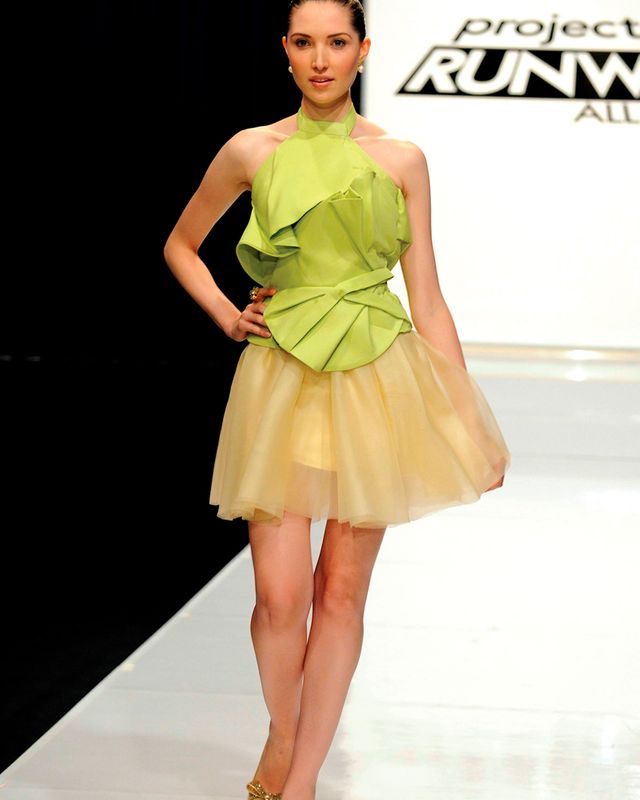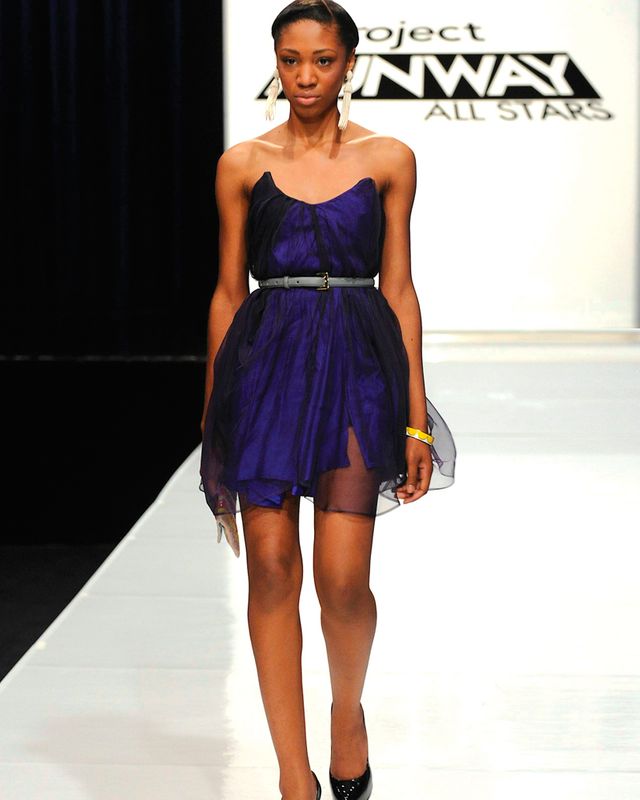 April is sent home with her blueberry inspired cocktail dress.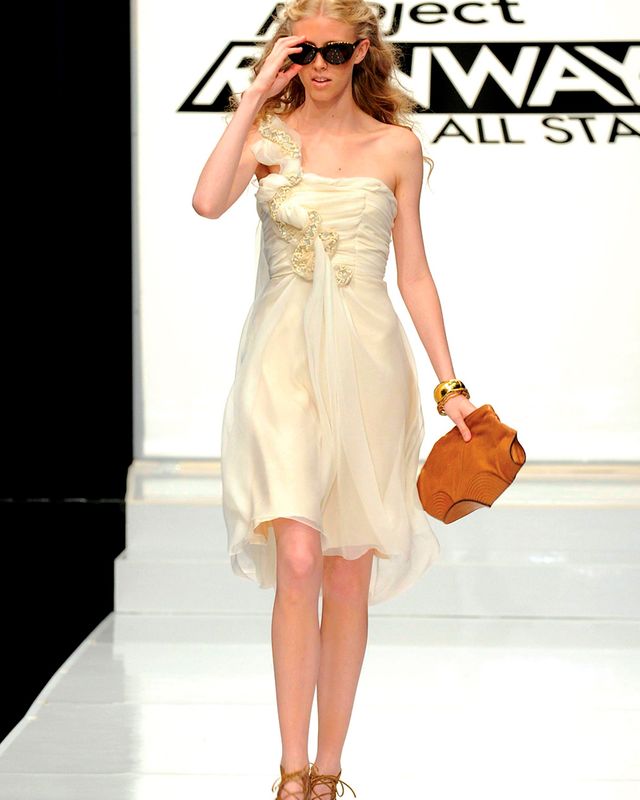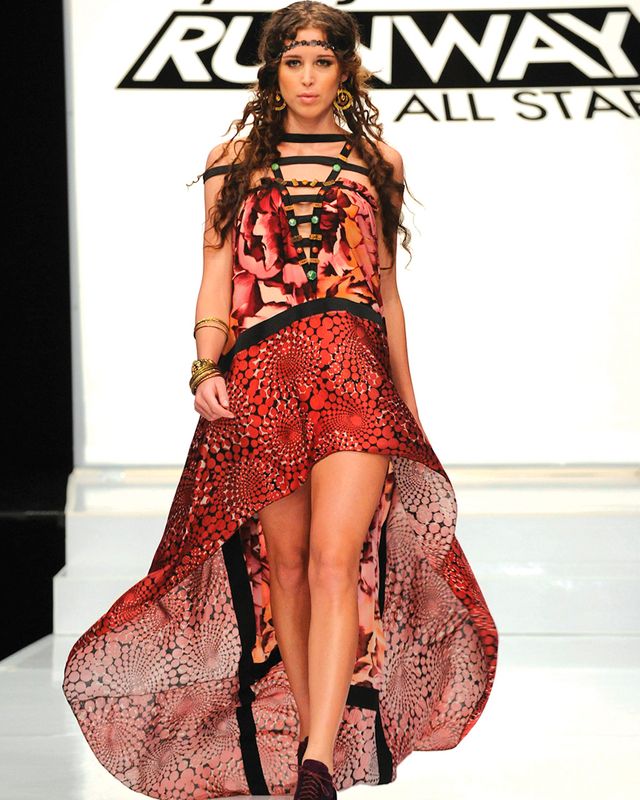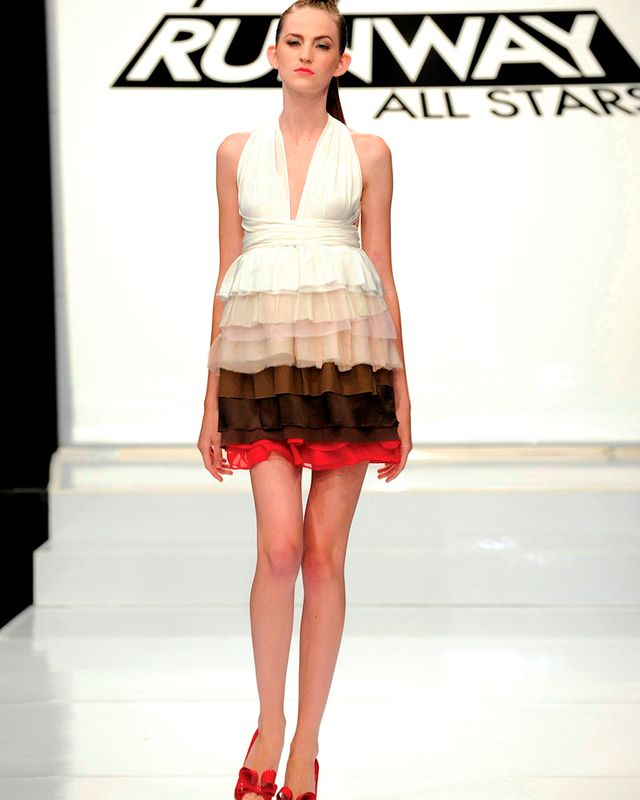 Kara is nearly a goner with this layered look.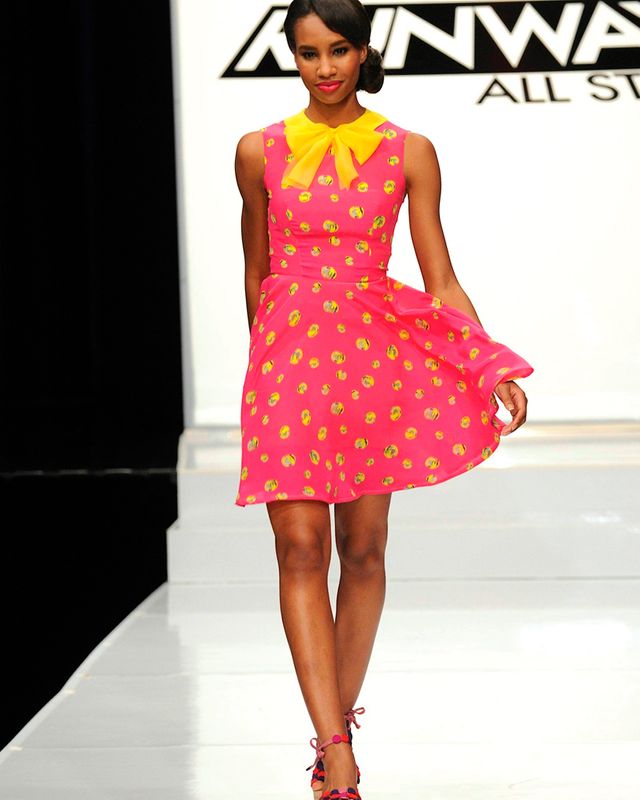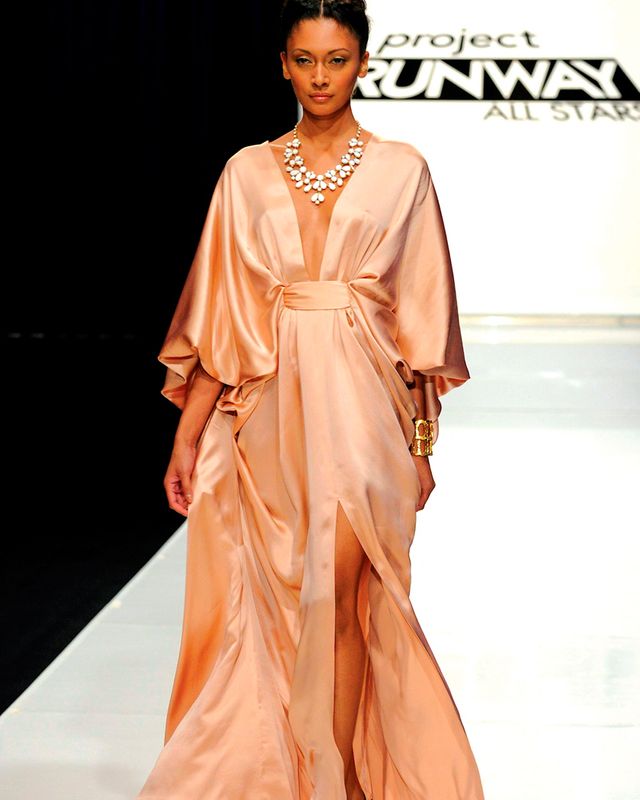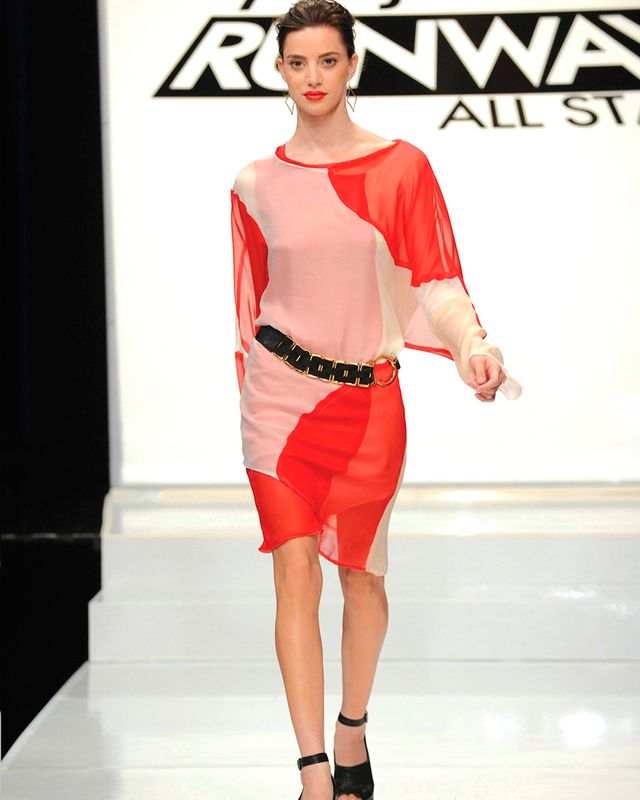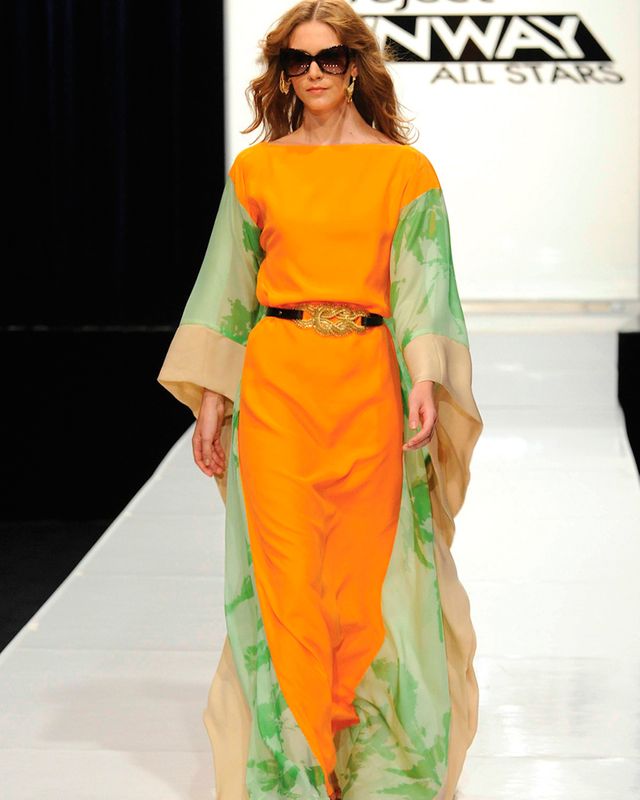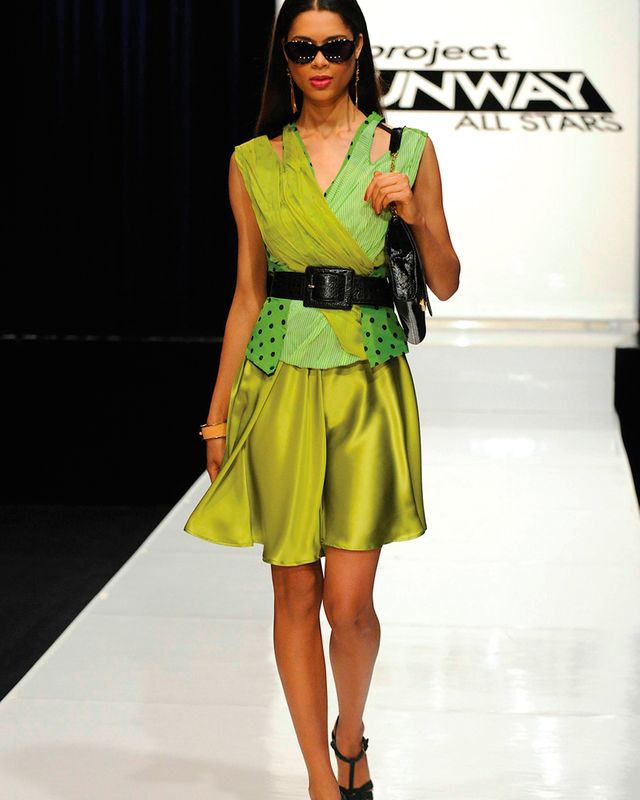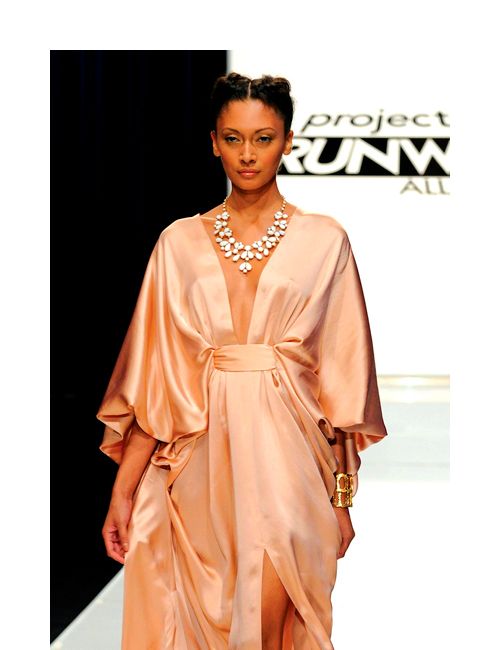 Michael wins for the second week in a row.