Sew on Lace Trim for Texture, Color and Detail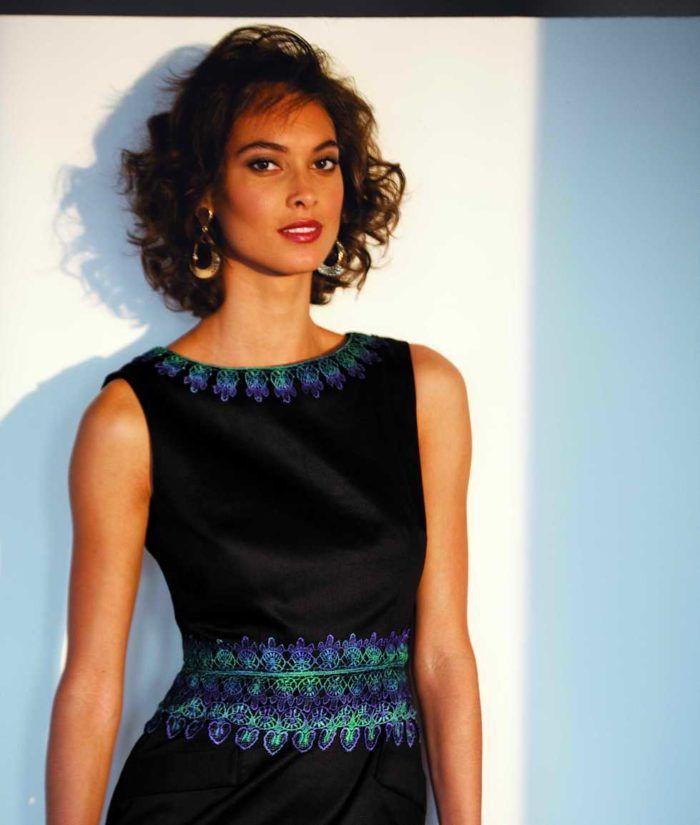 In the new Spring 2012 issue of SewStylish, author and educator Cindy Losekamp of Sew Artfully Yours shared a technique to paint lace in gorgeous hues. Once you've read "Painted Lace: Apply dye with a brush for multicolored effects," you'll want to create your own shaded trim. Here's how to apply lace trim for high-fashion clothes.
In the feature, we applied lace to the neckline and waist of New Look 6968. The techniques for adding lace trim to a garment are simple, and here we demonstrate them on Simplicity SewStylish pattern 2657 and coordinated cotton lace appliqué with navy, cotton stretch fabric.
You can use dyed or painted lace, of course, and any combination of lace trim widths and styles you like to adorn your garment-the more variety, the more eye-catching the style. It is best, though, to apply trim of the same fiber as the fashion fabric, because cotton, polyester, and rayon (the type we painted) laces react differently to heat, steam, and water. By using a simple pattern with a few seams and trim galore, it's easy to create your own version of runway style.

Put the Pieces Together
Sew the top according to the pattern directions, and prepare to apply the trim. Be sure to test the placement of the trim before you attach it to the garment; this ensures that the trim will lie appropriately on your figure.
1) After you sew your garment (the Simplicity SewStylish 2657 top is shown here), lay the garment flat. Place the trim as planned in your sketch. Then play with it to determine the final composition.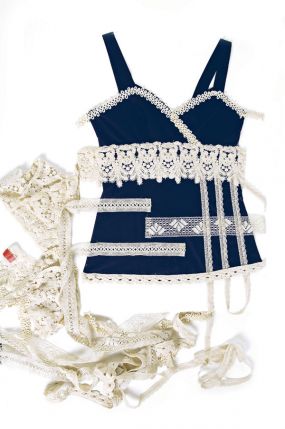 2) Explore alternatives for securing the trim. Instead of basting or pinning before you sew, try a fusible adhesive spray such as 606 Spray and Fix. This aerosol spray turns any fabric, trim, or stabilizer into a fusible product. Just spray, allow it to dry 2 to 3 minutes, and then fuse it with an iron set to medium heat. Practice before you try this technique on a garment.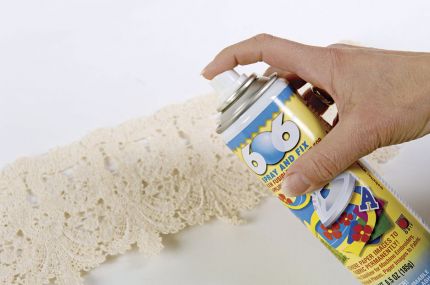 3) Sew the trim in place. Stitch around the edges of the trim, using a straight stitch.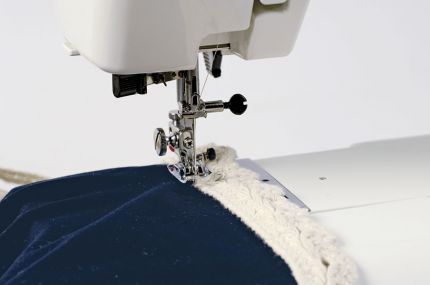 Voila! Your garment is embellished, and you can go on to do more projects with lace… like sewing it into a custom top (explained in SewStylish Spring 2012) or crafting tiny lace remnants into delicate earrings, as explained in the post Make Lace Earrings here on SewStylish.com.
by: Ariel Price
excerpted from SewStylish Spring 2009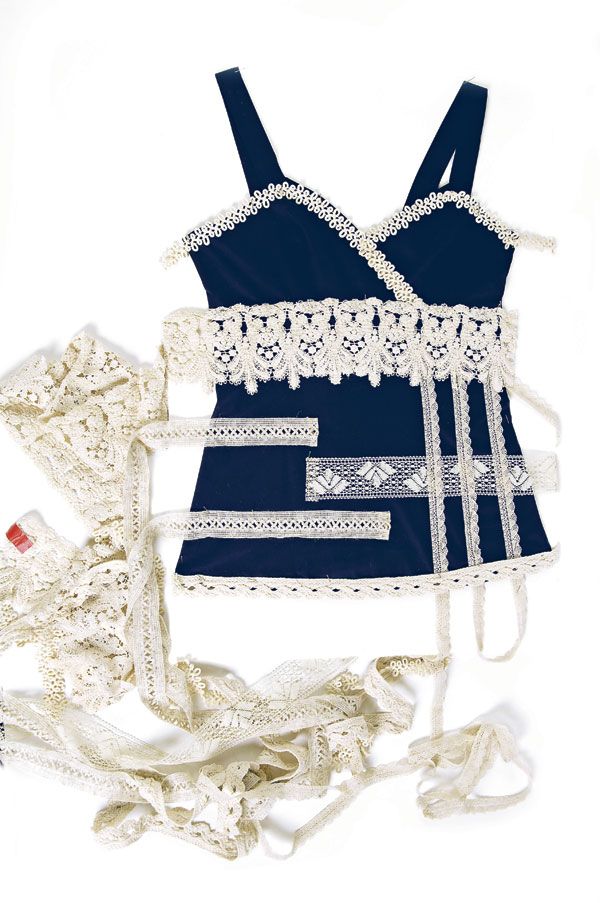 Sew the garment first, then plan your lace embellishment. Feel free to mix the trims!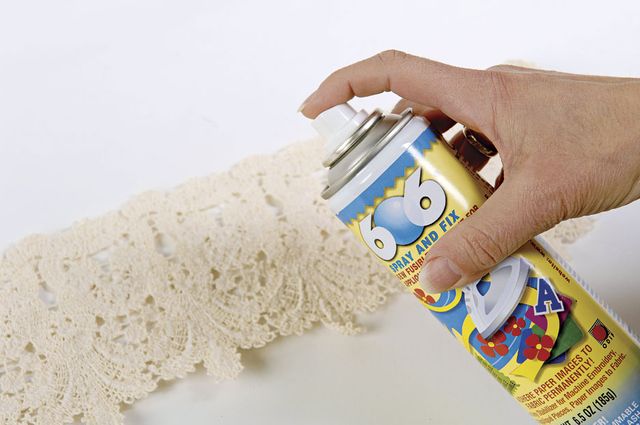 To prepare for sewing, you may want to use a spray adhesive to hold the trim in place. You'll still need to sew the trim on, but the adhesive - or pins - holds the trim while you sew.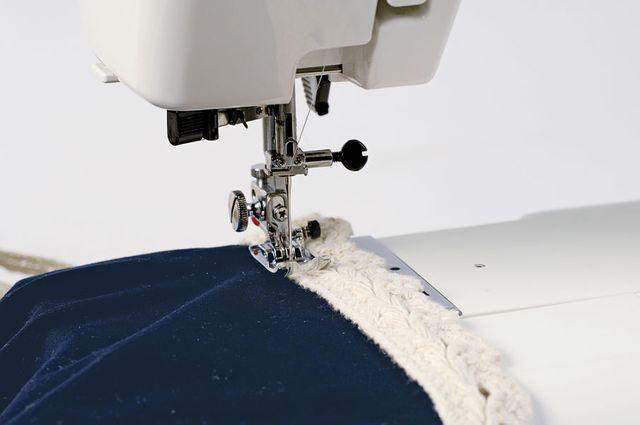 Stich the trim the to garment, with the fabric against the feed dogs, of course. Use a straight stitch close to the lace edges, in a thread shade that matches the lace.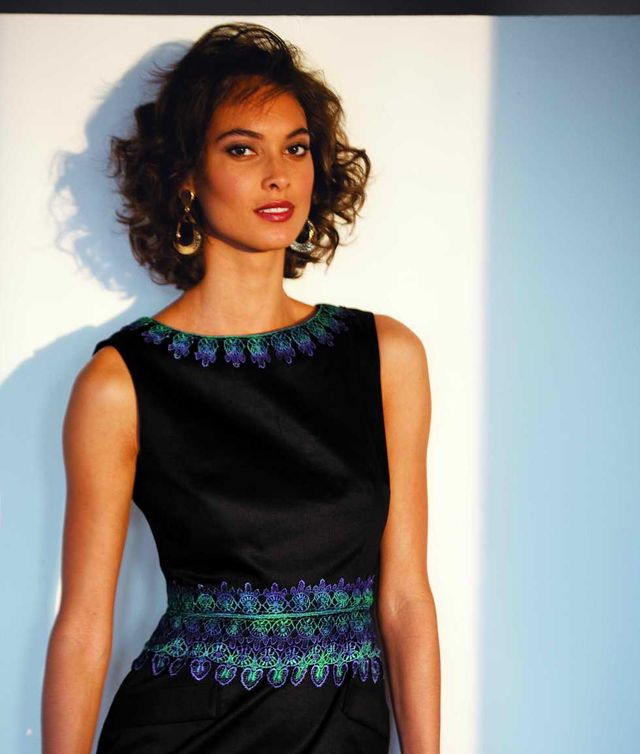 In the new issue of SewStylish, you'll discover a simple technique for painting rayon lace in gorgeous hues. Here's how to apply that trim to a garment.