How to Make Fluted Ribbon Trim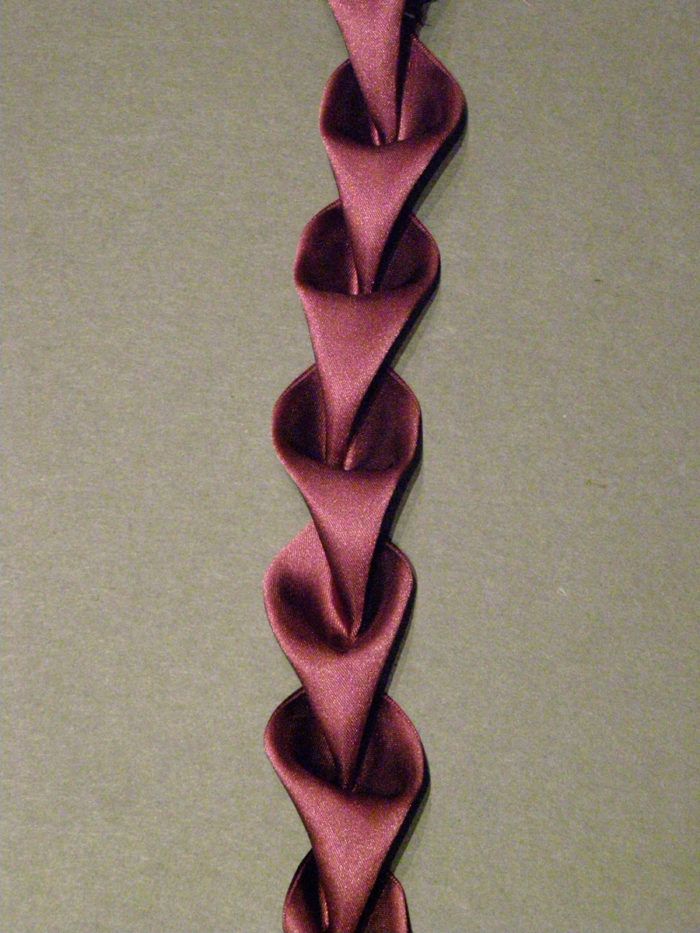 Recently, I purchased a stole at a vintage shop. I had to have it, just to get an example of this extraordinary ribbon trim, which I then had to figure out how to make. This post presents the results. Don't miss other Threads techniques like this by purchasing a print subscription which comes with FREE access to our tablet editions.
Here's a detail, that shows how this sweet trim can be used to good effect.
When explaining this trim, as well as other kinds of ribbonwork, I will refer to the unit of measure as "ribbon width." I learned about this method of measurement from Candice Kling's excellent book, The Artful Ribbon (C&T, 1996).
Using the width of the ribbon as the increment of measure makes any work easily scalable, either larger or smaller. The trim on the inside of this stole had a 3/8-inch finished width at its widest point.
Since you will lose 25 percent of the ribbon length when making this trim, make sure to cut your ribbon length 125 percent of the finished length you need.
Mark the ribbon
1. Mark dots along the ribbon selvages, one ribbon width apart, as shown. Do this along the entire length of the ribbon.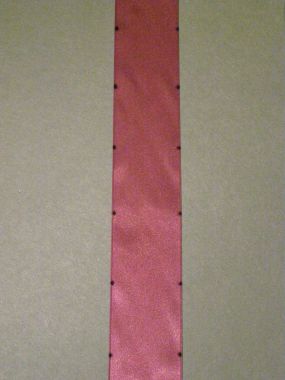 2. Next, make a third row of marks between the selvage marks in the middle of the ribbon as shown. Make these marks the full ribbon length.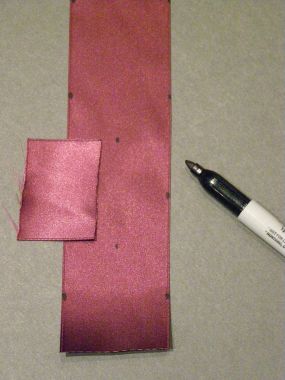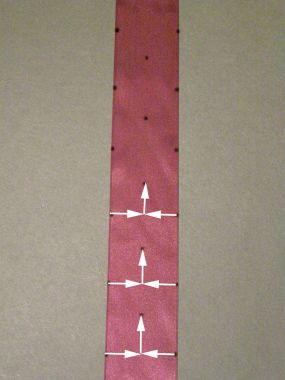 Begin stitching
1. Begin the stitching at the lower end of the ribbon and work upward. With a needle and thread, pick up edge marks on opposite sides of the ribbon. Whipstitch together with a couple of stitches.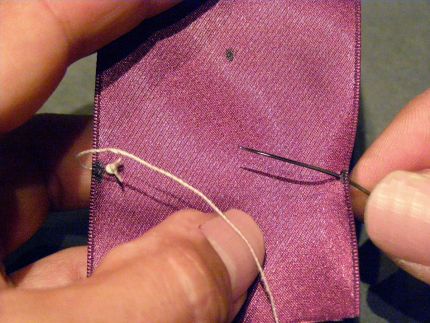 2. Next, fold this stitched point, up to the nearest middle ribbon mark.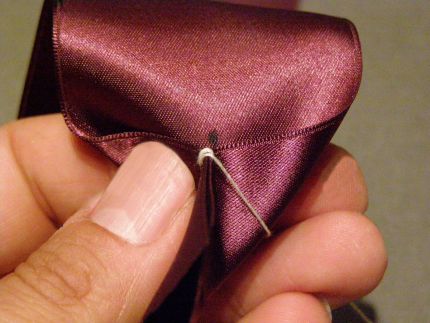 3. Stitch the stitched point to the middle mark with…
Start your 14-day FREE trial to access this story.
Start your FREE trial today and get instant access to this article plus access to all Threads Insider content.
Start Your Free Trial
Already an Insider? Log in