McCall's and Kwik Sew join forces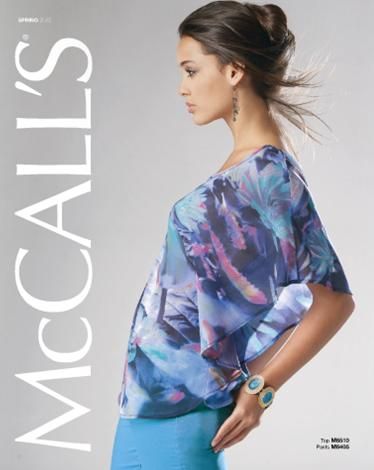 Rumors of the merger have been in the air for some time, but just recently McCall's and Kwik Sew officially announced that they have joined forces. The McCall's Pattern Company (parent company to Vogue, Butterick, and McCall's patterns) purchased Kwik Sew in late 2011.
McCall's history
A New York-based, privately owned company, McCall's was founded in 1870 and acquired Butterick and Vogue in 2001. In addition to the McCall's, Butterick, and Vogue pattern lines, the company also distributes independent patterns, such as Marfy and Indygo Junction. The company is known for its quality and variety of pattern designs: Butterick specializes in classic designs; Vogue offers couture style; and McCall's features designs for the contemporary sewer.
Kwik Sew's history
Founded by Kerstin Martensson in 1967, Kwik Sew started with a focus on knit patterns. At the time, knit patterns were nearly nonexistent. As an industry leader in sewing with stretch fabrics, Kerstin found a need and filled it–and the sewing community is grateful. Once established with knit patterns, Kwik Sew expanded to woven patterns and offers the largest selection of menswear and children's wear patterns. Kerstin's focus on quality patterns and directions has been continued by her son, Eric McMaster, since the late 1990s.
What this merger means to us
Shopping will be easier. McCall's has consolidated the online shopping carts so you can purchase any McCall's brand pattern and Kwik Sew patterns in one transaction. Also, BMV club members will now receive discounts on Kwik Sew.
There are great expectations for this merger among sewers. Many say that they hope Kwik Sew continues to print patterns on heavy, white paper; offer clear instructions; and focus on teaching new sewers. On its website, McCall's assures that the quality will remain the same.
What do you think?
What are your thoughts on this merger? Are you excited for the all-in-one online shopping feature?