Project Runway All Stars: "Fashion Face Off"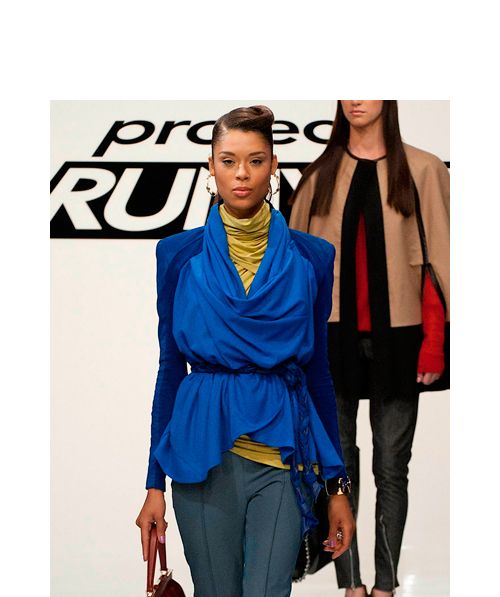 This week, the designers must go head-to-head to create sportswear for the ultimate weekend getaway. The remaining eight designers are paired up by season to face off against each other. Each pair (summer, winter, autumn, and spring) will leave one designer in the bottom four, and the other in the top.  
After some fighting about stolen ideas (Michael and Jerell), and a tearful runway show (mostly Mondo), Rami is heading home, and Jerell is named the winner. Do you think Michael was trying to copy Jerell's work? Do you think the judges were right to send Rami home?
Austin: Spring (bottom)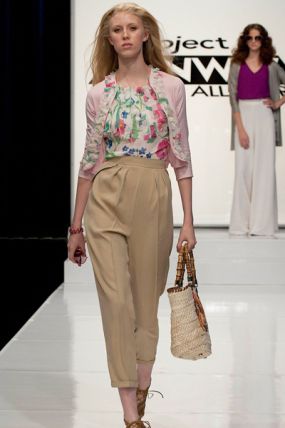 Kara: Spring (top)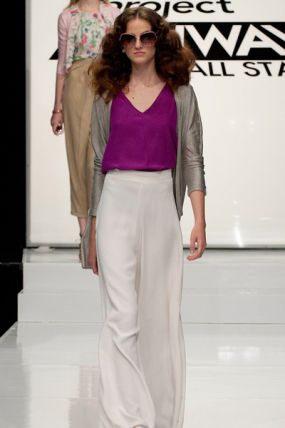 Jerell: Winter (winner)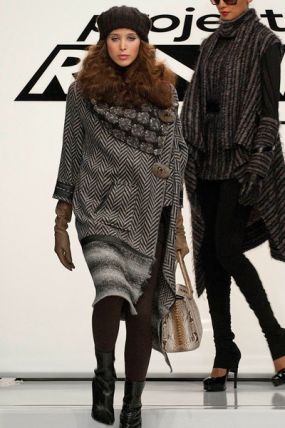 Michael: Winter (bottom)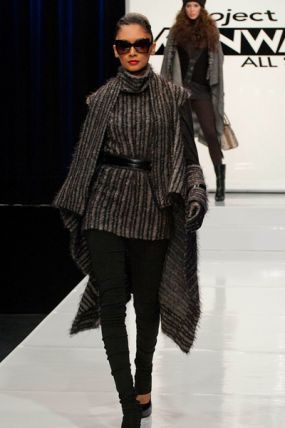 Kenley: Summer (top)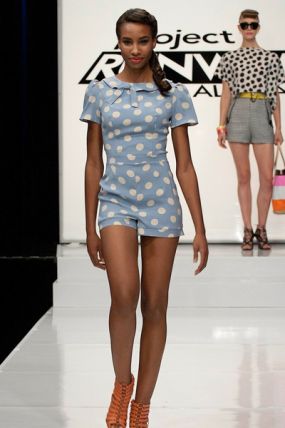 Mondo: Summer (bottom)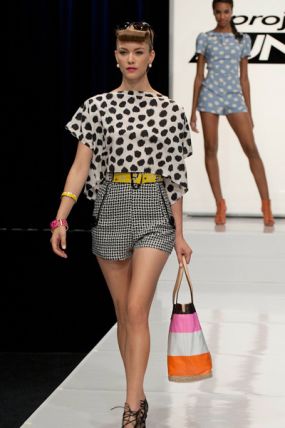 Mila: Autumn (top)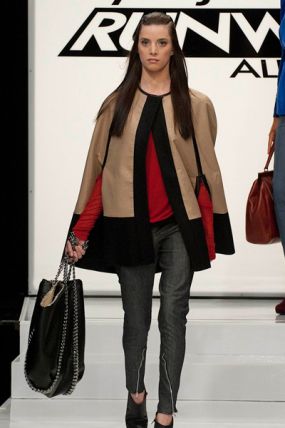 Rami: Autumn(out)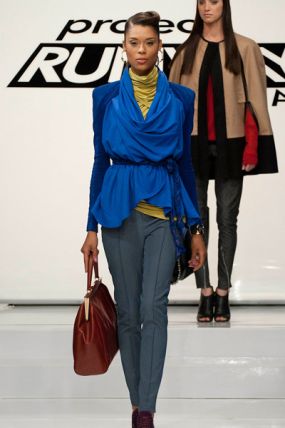 The All Stars (* = eliminated)
Anthony Williams*
April Johnston*
Austin Scarlett
Elisa Jimenez*
Gordana Gehlhausen*
Jerell Scott
Kara Janx
Kenley Collins
Michael Costello
Mila Hermanovski
Mondo Guerra
Rami Kashou*
Sweet P*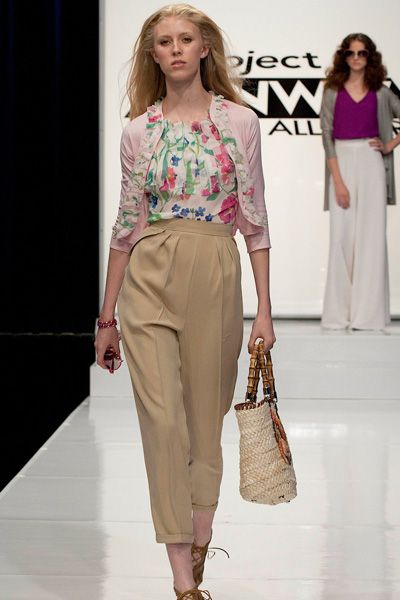 The judges loved Austin's pants, but that was all.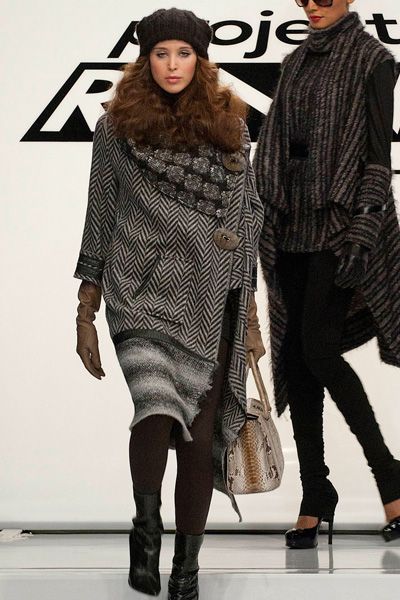 Jerell wins this week with this winter look.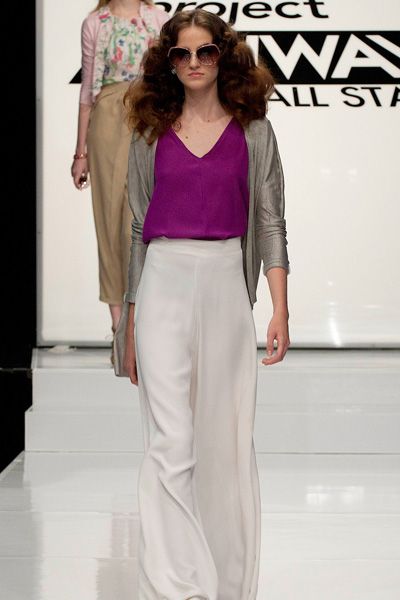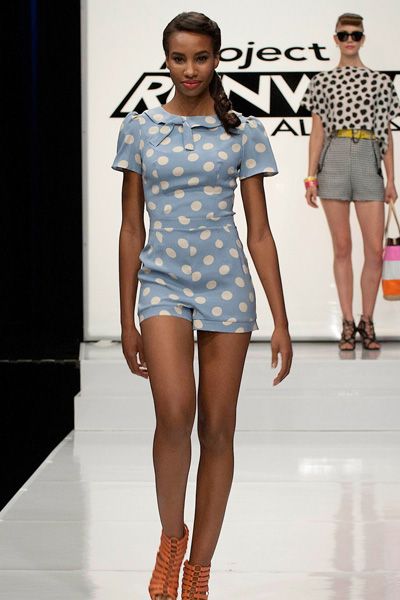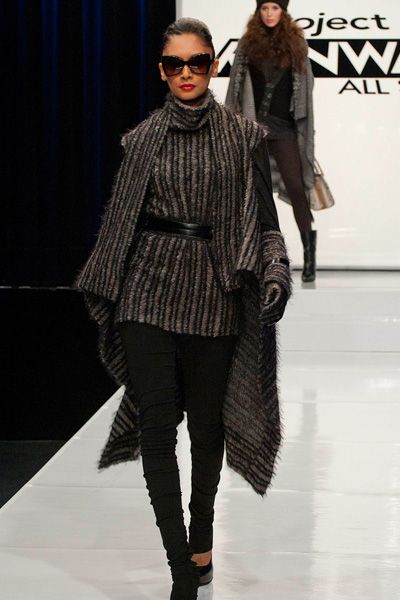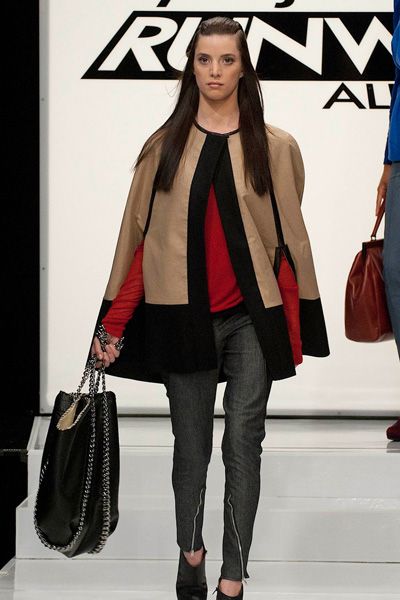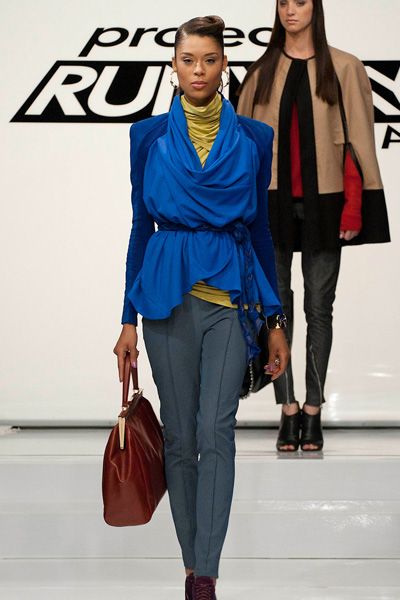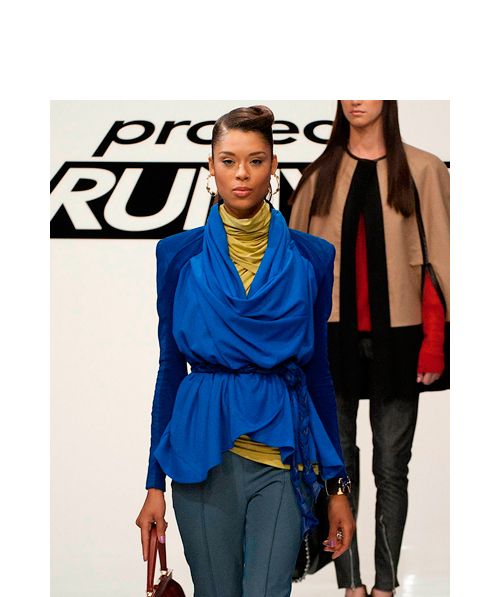 Rami is sent home with this nightmare color combination.