Three Ways to Attach Boning
Give lightweight structure to garments and accessories with these easy methods.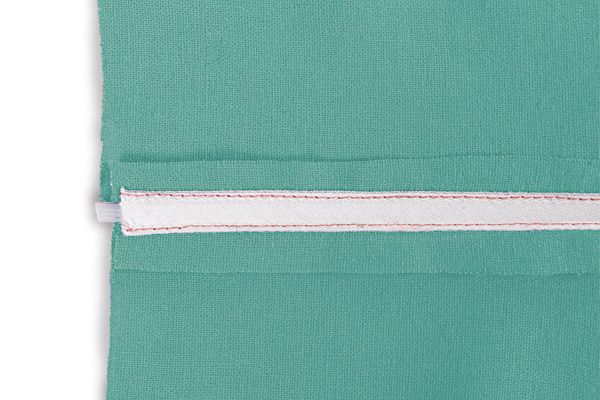 Boning can give garments lightweight support and structure. It also keeps embellishment details, such as ruching, in place or adds structure to accessories, such as hats or bags. Think outside the corset box, and learn why boning is great for all kinds of garments and accessories.
The two most readily available boning products found in sewing stores are also the easiest to apply. They provide some structure but are not appropriate for giving the body heavy shaping.
More on boning:

• Boning – Not just for Corsets
• Create Boning with Heavy-Duty Zip Ties
• Create Gentle Inner Support with Horsehair

1. Precovered Boning
The most available boning is 1⁄4-inch-wide plastic wrapped in a fabric casing (sometimes called Featherlite). While it doesn't provide much support to the body, it serves to hold fabric in place and give some structure. It is generally used vertically in lightweight bodices and dresses or knit garments.
A common installation method is to remove the boning from its casing, edgestitch the casing to the fabric layer underneath, and then reinsert the boning. An alternative method is to make channels or casings from the garment's fabric and insert the boning.

2. Rigilene Boning
Rigilene boning is made of woven nylon rods and can be stitched directly to fabric, without a casing. It is available in widths from 1⁄4 inch to 3⁄4 inch, and comes rolled; flatten it with an iron before stitching.
This boning type is commonly used in strapless ready-to-wear formalwear. Generally, it is stitched onto a firm cotton underlining that is then sewn into the gown. It can be stitched directly to the fashion fabric, but that is not a common method. I've seen as many as 19 pieces applied vertically on a bodice starting from the top edge through the waist and ending at the high hip. Rigilene supports the bodice structure and gives light shape to the body.
Pad the boning ends with tightly woven cotton squares to prevent the rods from poking out. The cut ends can also be melted with a match to smooth them, but it's a bit messy.
The narrow, 1⁄4-inch-wide Rigilene can be shaped into an underwire for light, bralike support. But, when used horizontally across the bust apex, it can give an unnatural, stiff shape.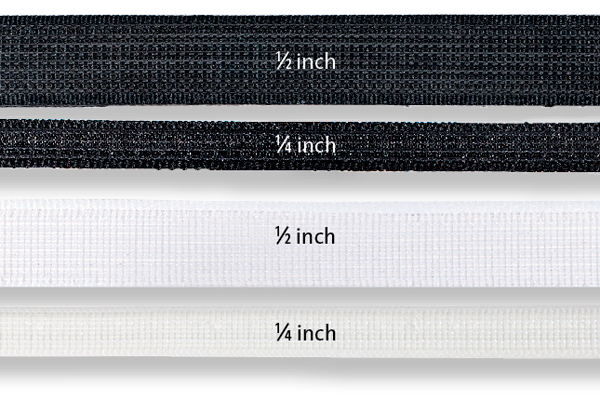 Basic Application Methods
Though there are a variety of ways to attach boning, the most common is to sew it to the underlining or lining , inserted in a casing or sewn directly to the material. Here are a few examples:
1. Apply a Casing
Use firm, tightly woven fabric for this installation method. Stitch the casing to the fabric along both edges, creating a channel wide enough for the boning to slide into and narrow enough to keep the boning from twisting in the casing. Machine-stitch across one casing end before inserting the boning. Hand- or machine-stitch the opposite end after the boning is inserted.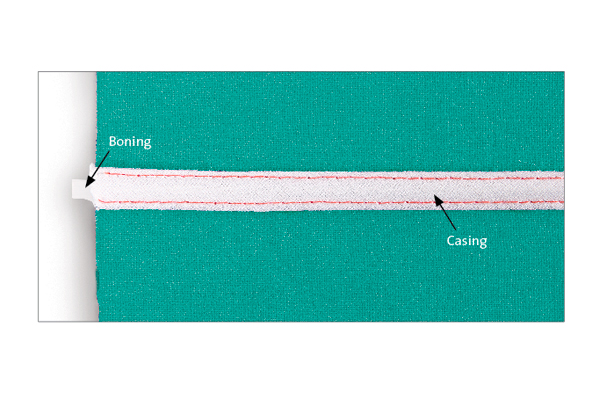 2. Sew directly to fabric
Rigilene is the only boning that can be sewn directly to fabric. It has a border on each long edge to sew through. It is best when sewn flat and not into a curved seam. However it can be sewn on an angle, such as from the top edge of a strapless dress to or through the waistline and pointing toward the center front. Sewn in at the side bust, boning helps keep bust fullness from migrating into the armpit. Finish the boning ends by wrapping them with a firmly woven cotton fabric as you sew them.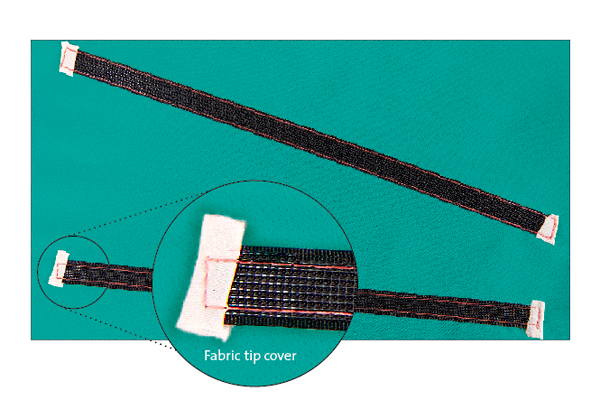 3. Stitch to the seam allowance
Rigilene or precovered boning works for this method. Sew either Rigilene or the boning casing to the pressed-open side seam allowance by centering it over the seam and stitching down one side at a time without catching the garment face.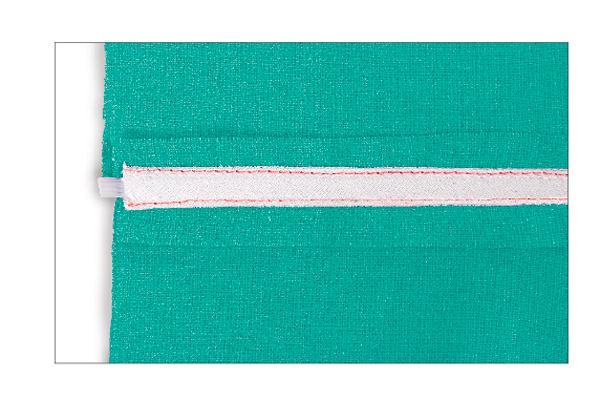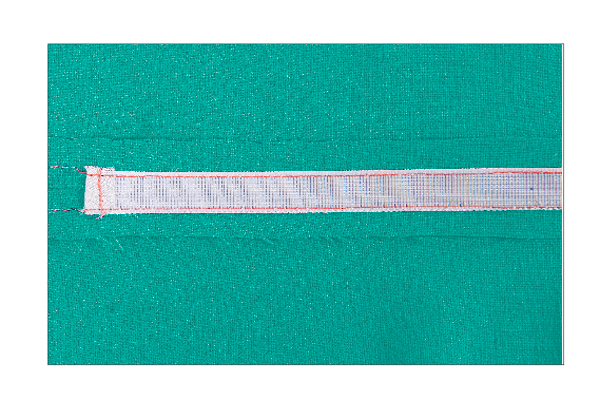 Excerpted from "Fundamentals: Easy-to-sew boning," Threads #159, Feb./March 2012.