What comes first in your sewing concept–the garment or its embellishment?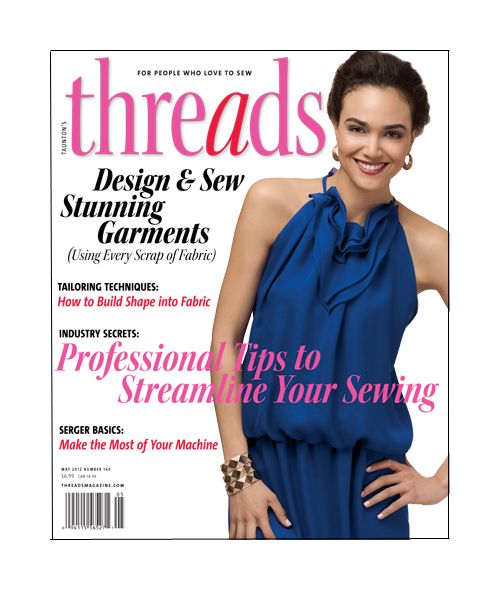 WE ASKED OUR CONTRIBUTORS
In the latest issue of Threads (April/May 2012) which will be on-sale on 3/6, we asked the authors featured on the Contributors page: "What comes first in your sewing concept–the garment or its embellishment?" As one might expect, the author's responses were varied. Patricia Keay ("One Pattern, Endless Options"), Diane Ericson ("Embellishments: Painted textiles"), Jacque Goldsmith ("Garment Industry Secrets), and Jennifer Stern-Hasemann ("Embroidery Essentials: Make lace") were the featured authors. It's always interesting to see how the same question can be answered in so many different ways!
MY INSPIRATION IS A COMBINATION
My inspiration generally comes from one of three areas. My most frequent sewing inspiration comes from a garment I've seen in a store, a magazine, or on someone else. It's usually something I totally love, and I know that I could copy it. Second, I am often inspired by a pattern I've discovered in a pattern book or online, and I fall in love with it. Third, my inspiration–or maybe it's more like motivation–comes when I'm planning to attend a special event, and I want to wear something new and spectacular to the event. In each case the garment and it's potential embellishment are both part of the inspiration. It's the look I want, and the embellishment is equal in importance to the garment.
WHERE DOES YOUR INSPIRATION COME FROM?
How would you answer this question? Do you find the most inspiration from the style of a garment or from an embellishment you yearn to use? Share your thoughts with us below.