Project Runway All Stars: "O! Say, Can You Sew?"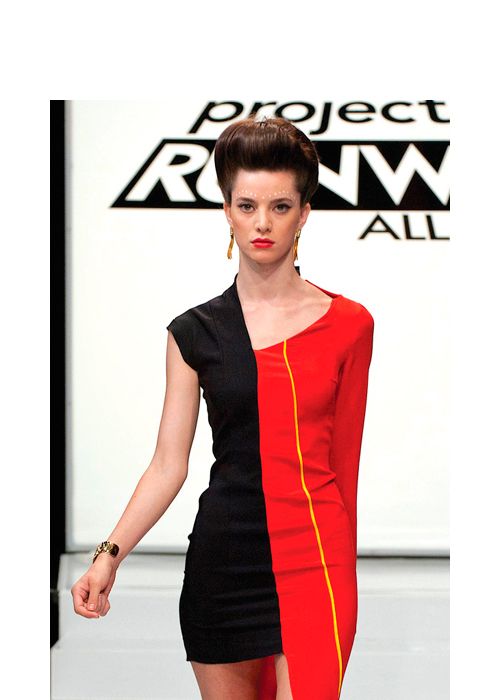 This week, the final six designers were invited to the United Nations headquarters to draw inspiration from the flags of various countries. Many of the designers took this challenge literally and used the colors of the flag to choose their fabrics. Unfortunately this resulted in a runway show full of costumes. Even Mondo's simple black jersey dress had a flag element down the back of it. The judges were unhappy with Austin's rushed garment, Jerell's "Indian Barbie," and Michael's pagenty mess. Mila is the one heading home with Jerell getting a pass through to next week. At the top were Kenley, Michael, and Mondo. The judges chose Mondo's dress over Kenley's look, warning her to take more chances and to design something out of her comfort zone next time.
Did you agree with the judges this week?
Austin: Seychelles (bottom)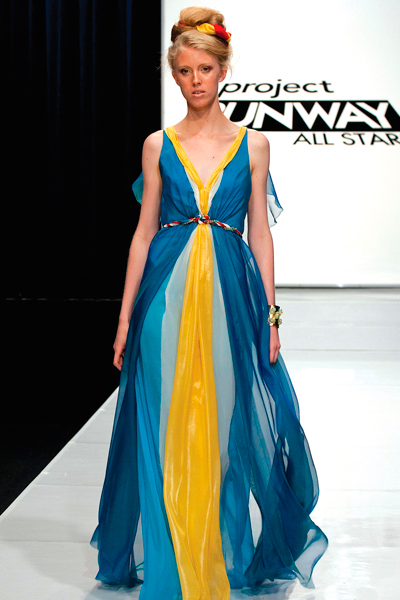 Jerell: India (bottom)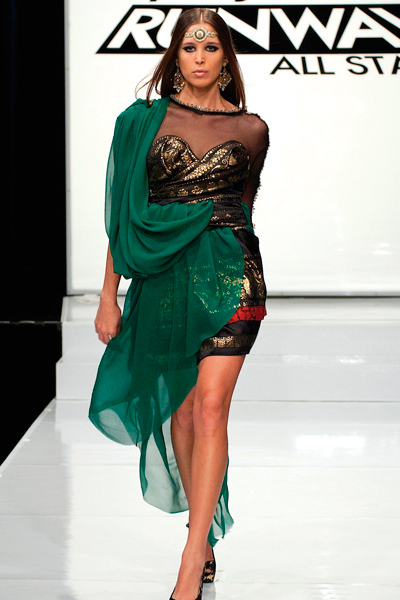 Kenley: Chile (top)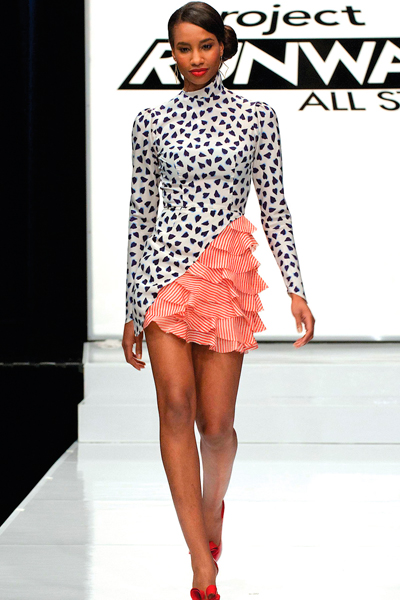 Michael: Greece (top)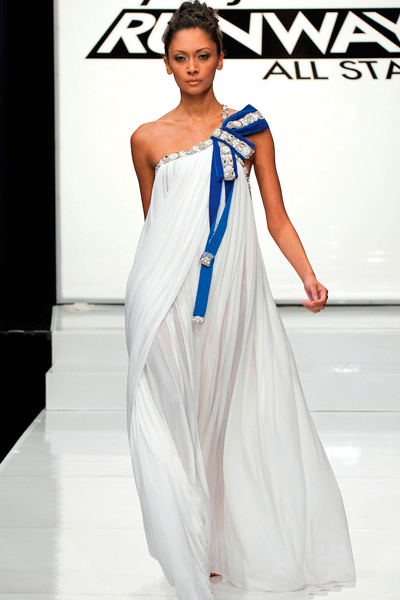 Mila: Papua New Guinea (out)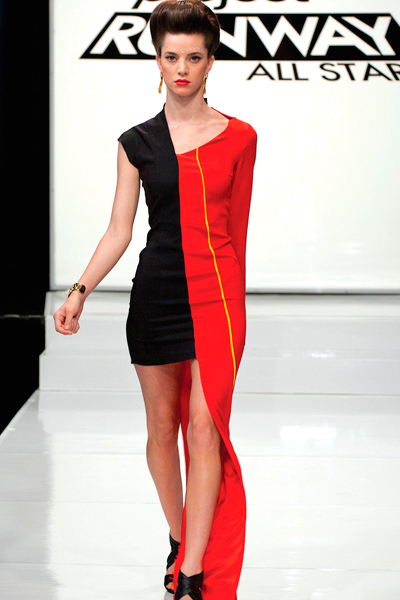 Mondo: Jamaica (winner)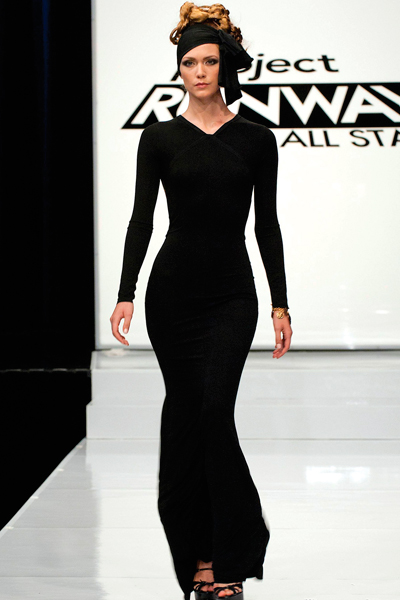 The All Stars (* = eliminated)
Anthony Williams*
April Johnston*
Austin Scarlett
Elisa Jimenez*
Gordana Gehlhausen*
Jerell Scott
Kara Janx*
Kenley Collins
Michael Costello
Mila Hermanovski*
Mondo Guerra
Rami Kashou*
Sweet P*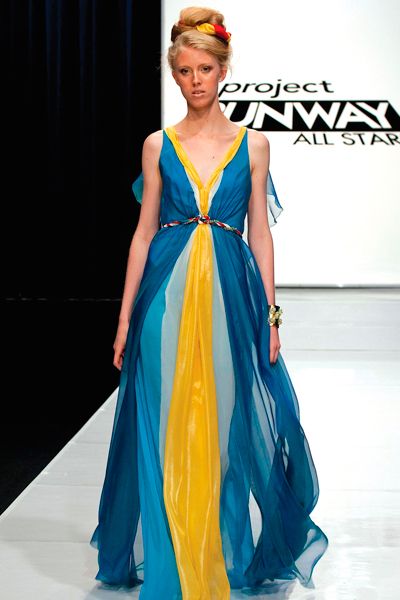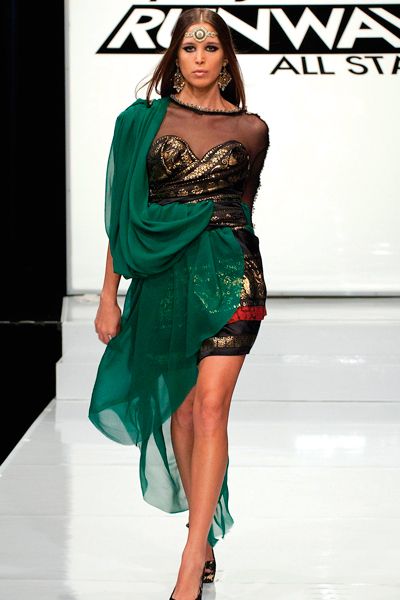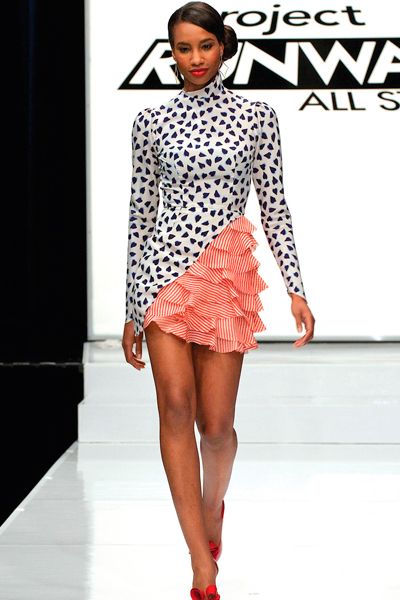 The judges liked Kenley's dress, but want her to try something new.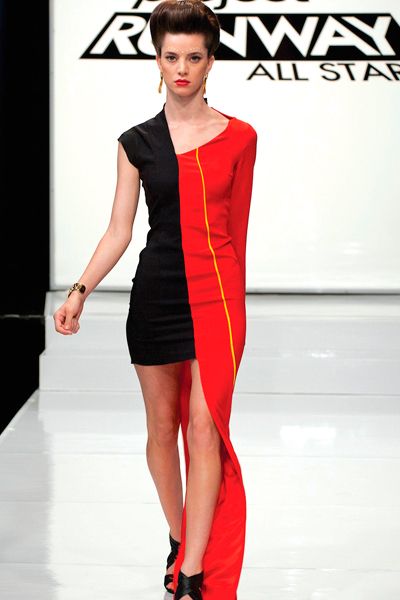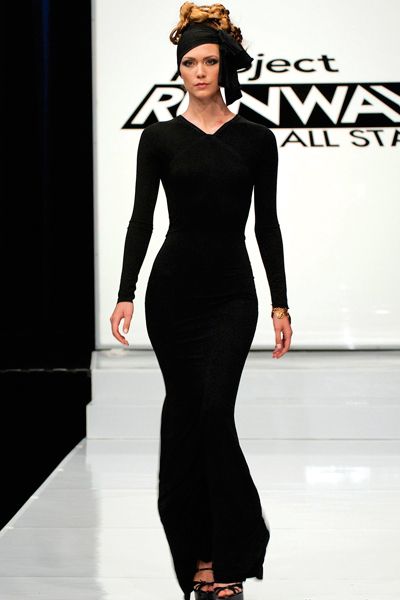 Mondo is named the winner this week.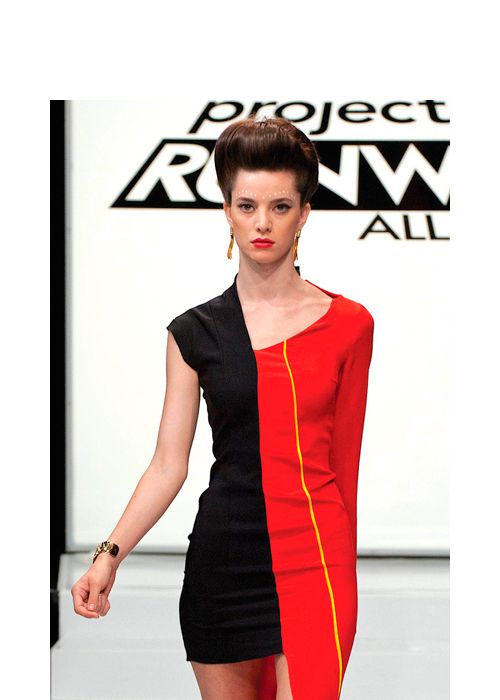 Mila is out this week with her garment inspired by Papua New Guinea.