Welcome to Couture Techniques Workshop: Basics | Video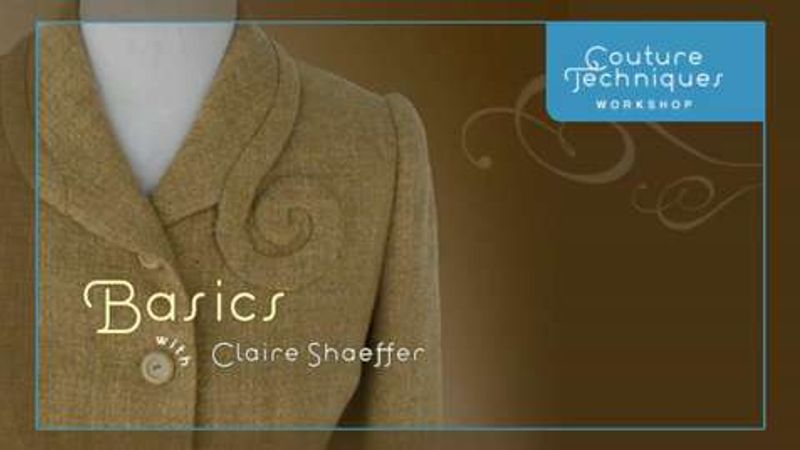 Claire B. Shaeffer introduces her video series on couture sewing. She notes a true haute couture garment can cost from several thousands of dollars to more than $100,000—so learning the techniques used to create these special pieces can be worthwhile.
First, you'll see some of Claire's stunning fabrics, perfect for creating couture garments. These include velvet, brocade, sequined and embroidered fabrics, fine wools, and bouclés.
Claire dispels the notion that haute couture garments are entirely hand-sewn. They are made individually, for a specific client, and they may contain significant amounts of hand sewing, but there may also be some machine-sewn areas. They usually feature more hand-shaping than a ready-to-wear piece.
This video series covers techniques such as marking techniques, a wide range of hand-sewing methods, machine sewing, shrinking and stretching fabric to create shape, inserting stays, and more. Claire suggests that, even if you don't have time to make all your garments with these techniques, it's helpful to apply them where it is most important.