Project Runway All Stars: "When I Get My Dress in Lights"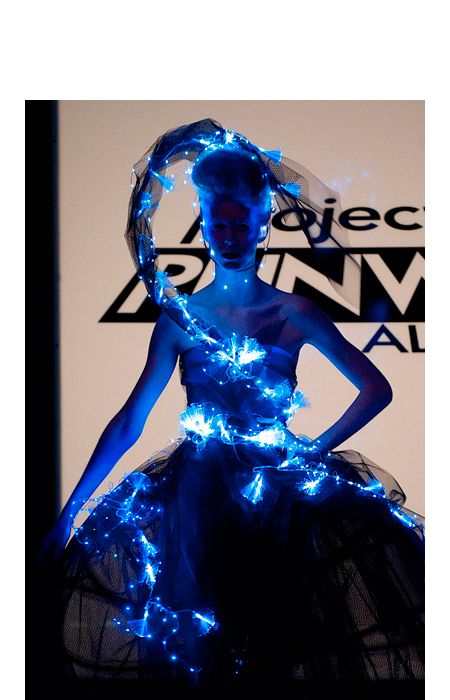 This week, the designers were asked to create an avant-garde garment while incorporating lighting technology. Although the designers were surprised by the challenge, Mondo commented that he didn't even know how to change a battery, each of the garments made their way down the runway without too many technical issues. There were many options to choose from, but many designers chose neon glow tape or light bulbs to add flare. Austin was the only designer not to go the techno-pop route. The judges responded to his level of taste and the construction of his gown, so Austin was crowned the winner of this challenge. They also loved Kenley's neon plaid and Mondo's look. At the bottom were Michael's Neon Ninja Princess and Jerell's garment. It was a tough decision, but Jerell is sent home this week.
Do you think the judges were right to send home Jerell, or should Michael have been the one leaving the competition?
Austin: (winner)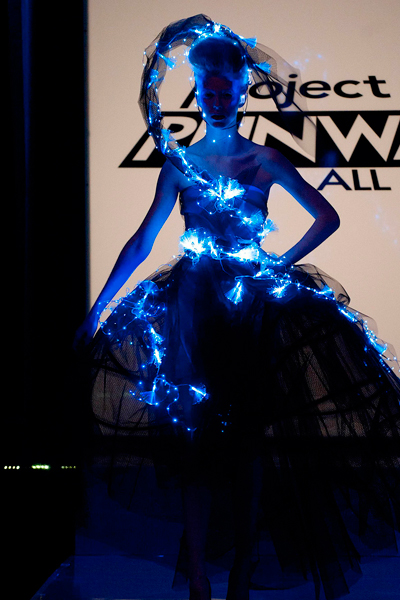 Jerell: (out)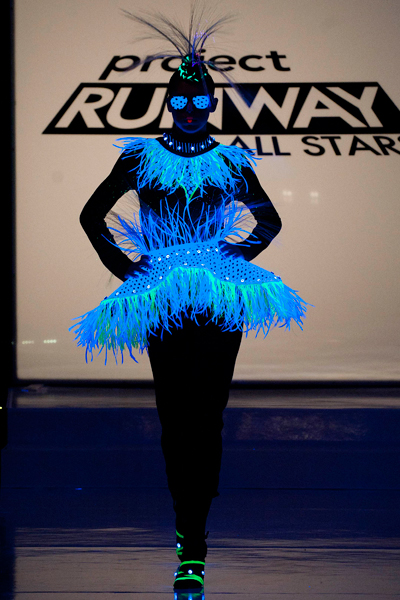 Kenley: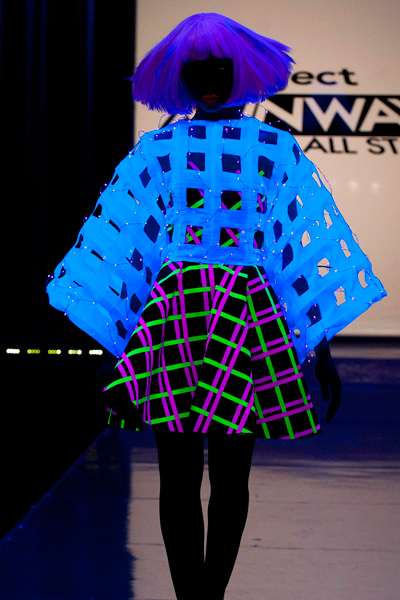 Michael: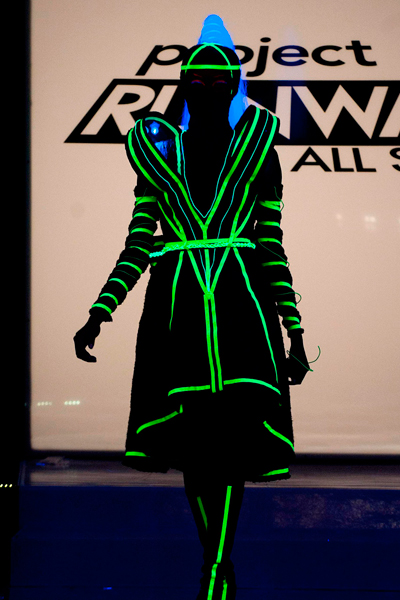 Mondo: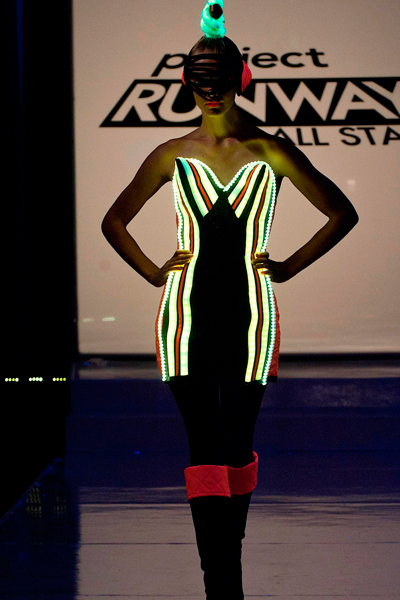 The All Stars (* = eliminated)
Anthony Williams*
April Johnston*
Austin Scarlett
Elisa Jimenez*
Gordana Gehlhausen*
Jerell Scott*
Kara Janx*
Kenley Collins
Michael Costello
Mila Hermanovski*
Mondo Guerra
Rami Kashou*
Sweet P* 
Austin wows the judges with this well-constructed garment.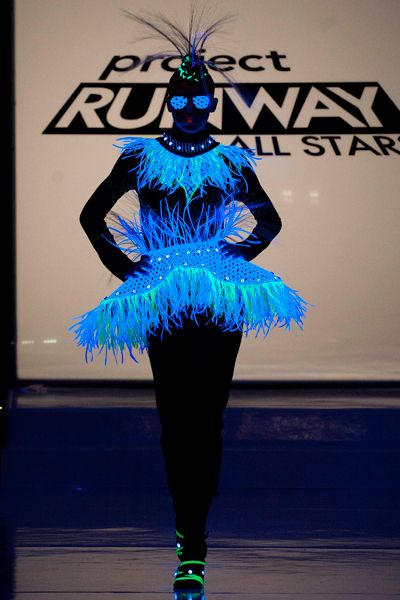 The judges were disappointed this look was only half done.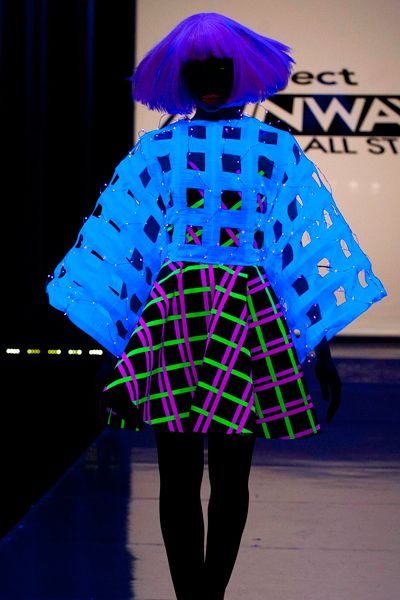 Kenley was another favorite with her plaid party dress.