Suit Yourself: Gertie has a New Online Sewing Course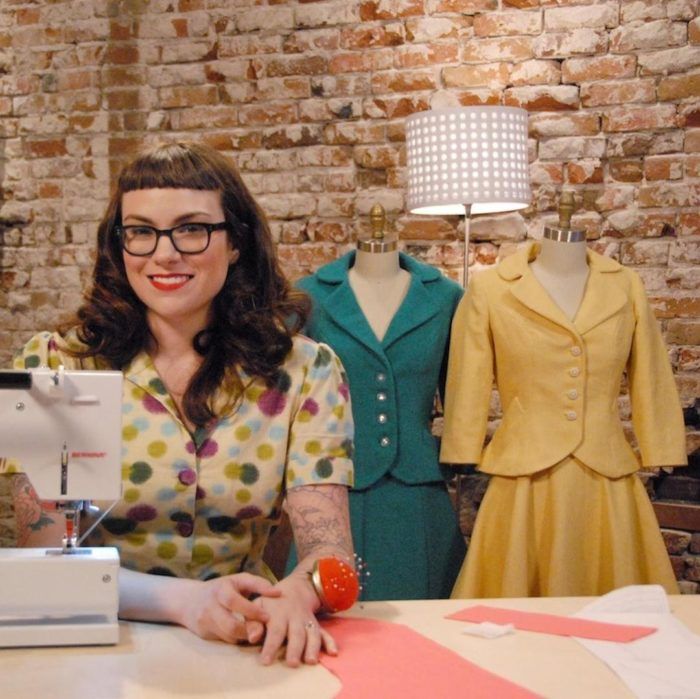 Ready to look like a starlet?
Gretchen Hirsch, an author for both SewStylish and Quick Stuff to Sew, has a fabulous new class available at Craftsy.com, "Sew Retro: The Starlet Suit Jacket."
In the Spring 2012 issue of Sewstylish (on newsstands now), Gretchen turned a modern pattern into a look with vintage glamour, in the story "Make it Your Way." She has a great eye for retro silhouettes, fabrics, and sewing details that recall beautiful, very feminine, garments from the '40s and '50s.
Gretchen, who writes the blog Gertie's Guide to Better Sewing and is a featured instructor on the PBS program "It's Sew Easy," designed an exclusive suit pattern for the Starlet Suit online course. It's a '40s inspired skirted suit, with a princess-seamed, flared waist, jacket and a size range from 0 to 24.
The course comes with unlimited viewings of Gretchen's video instructional segments, the pattern, and Gretchen's guidance on the construction details.
A great element of the class is that she offers options for different sewing skill levels. You can make your Starlet Suit with the techniques you feel comfortable with. Once you purchase the course, you can watch it any time, and the access never expires. You can always review when you're ready to try couture techniques!
This is Gretchen's second online Craftsy course – check out her first too, "Sew Retro: Perfect Bombshell Dresses"!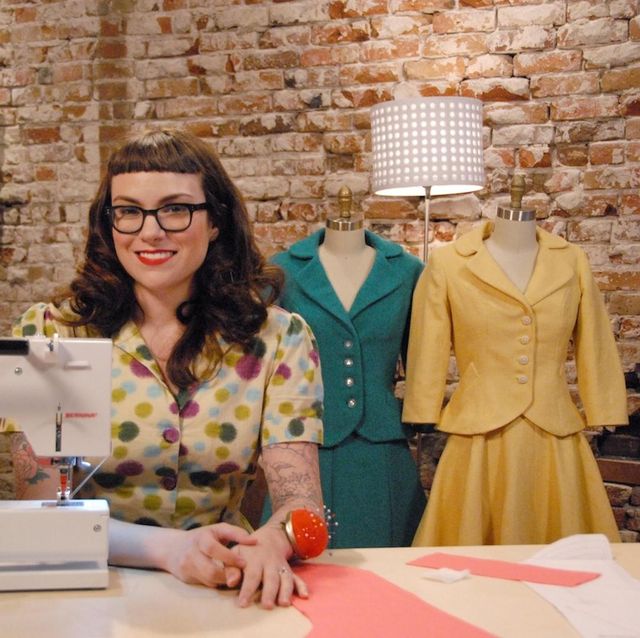 SewStylish and Quick Stuff to Sew author Gretchen Hirsch on the set of her new Craftsy.com course, "Sew Retro: The Starlet Suit Jacket."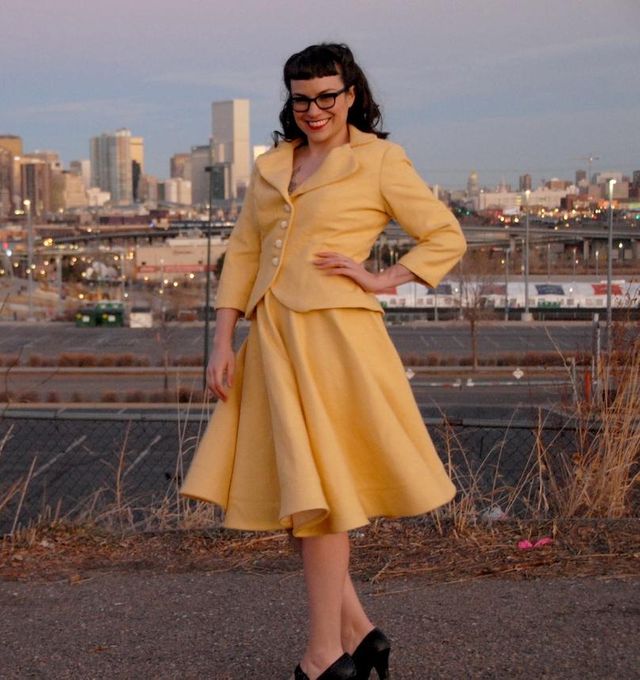 Gretchen in a glorious buttercup rendition of her Starlet Suit. In her online course at Craftsy.com, you can learn to make your own. Gretchen teaches different methods to match your skill level and available time.