Project Runway All Stars: "The Business of Fashion"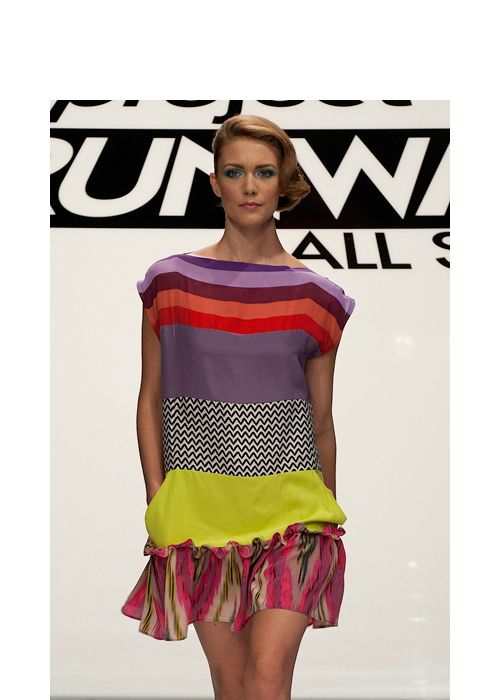 The designers are challenged to design a garment for Nanette Lepore and are schooled on the business of fashion. Each designer shares their sketches and designs, and are given a fabric budget based on the retail price for their would-be garment.
All fabric is picked from a collection of Nanette Lepore prints and the focus is on creating ready-to-wear looks for the average shopper rather than a model. The winning design will be sold for charity to support the New York City Garment District.
This week, tensions are high and the alliances in the work room are easy to see (M&M vs. K.A.), and then even those quickly breakdown under the stress. The judges liked each of the garments, but also had something negative to say about each one. They loved Austin's raincoat and respected Mondo's fabric composition. They thought Michael needed to show a stronger point of view, but it was Kenley's attitude and uninspired garment that sent her home this week.  
Do you agree that Mondo, Michael and Austin should be the final three or would you have liked to see a different designer in the mix?
Austin: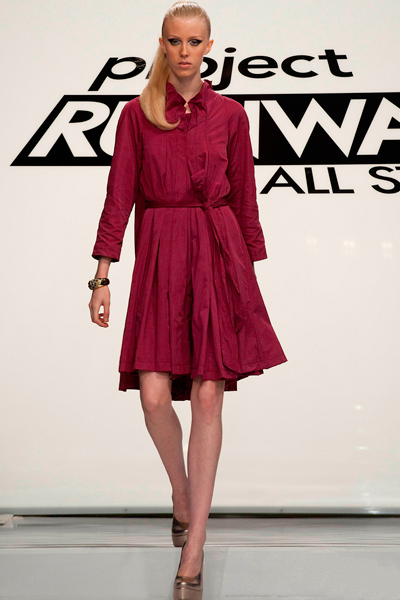 Kenley: (out)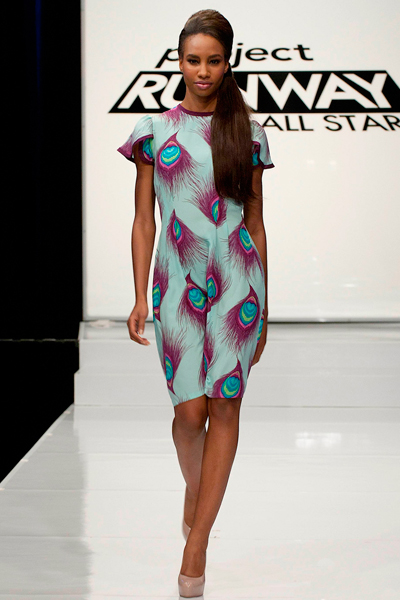 Michael: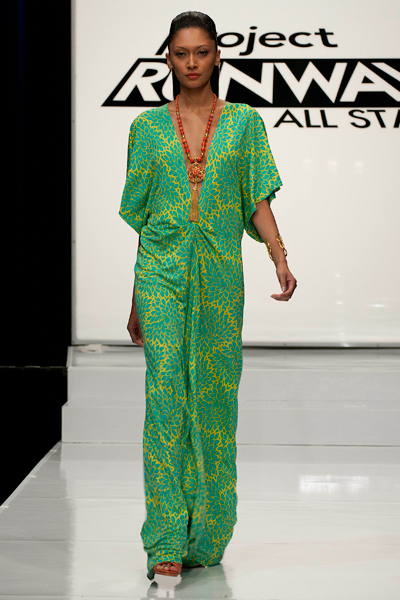 Mondo: (winner)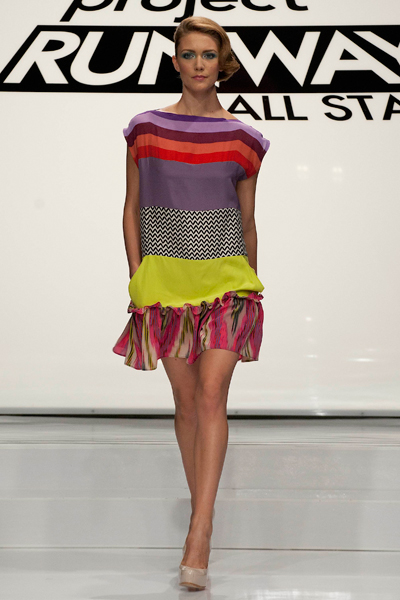 The All Stars (* = eliminated)
Anthony Williams*
April Johnston*
Austin Scarlett
Elisa Jimenez*
Gordana Gehlhausen*
Jerell Scott*
Kara Janx*
Kenley Collins*
Michael Costello
Mila Hermanovski*
Mondo Guerra
Rami Kashou*
Sweet P*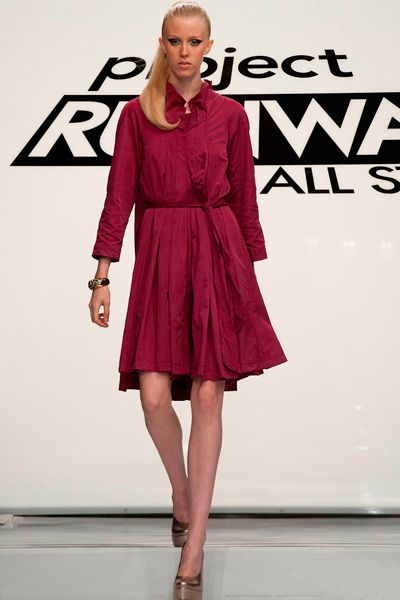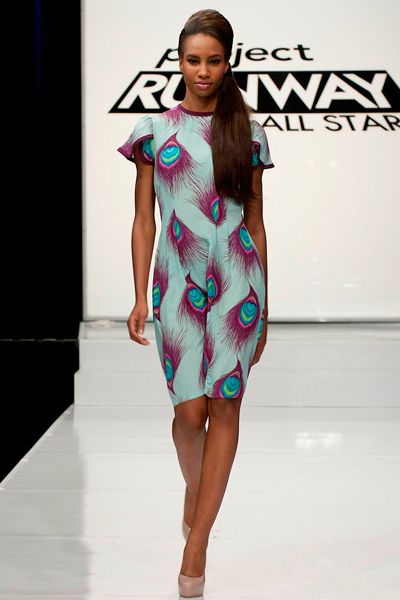 Kenley's attitude in the work room did not do her any favors on the runway.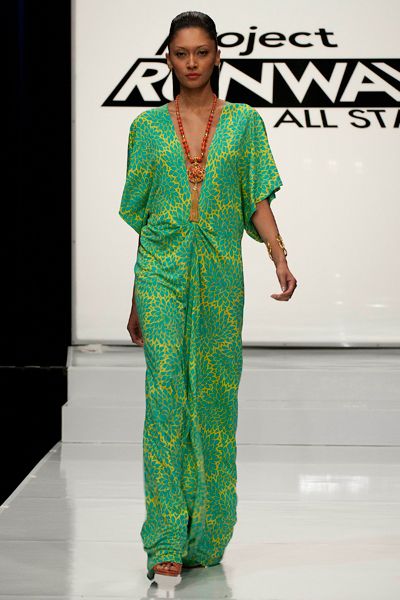 Michael tried to create a feminine look with this too-long garment.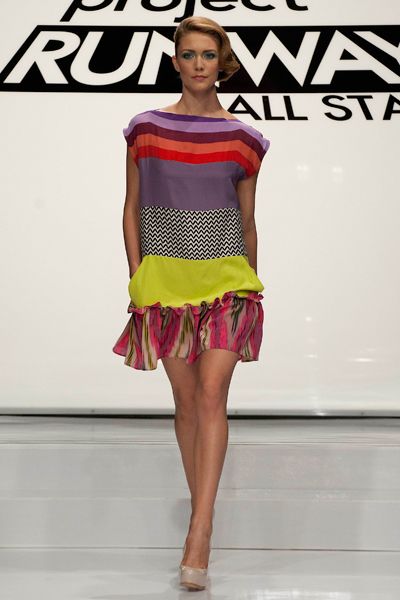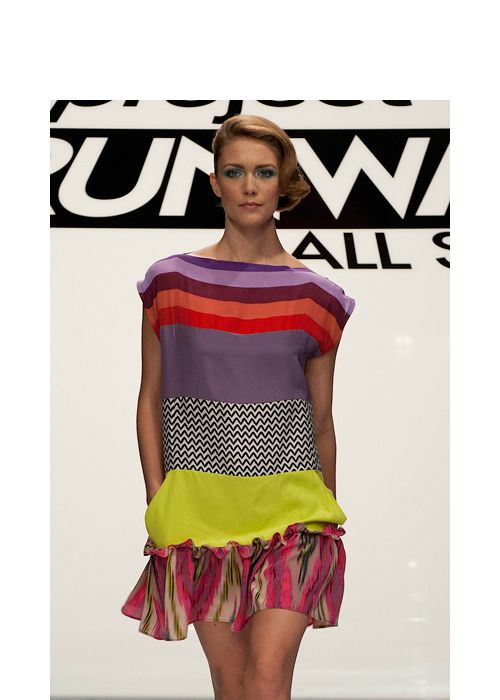 Mondo is the winner this week.