Project Runway All Stars: "Finale Part 1"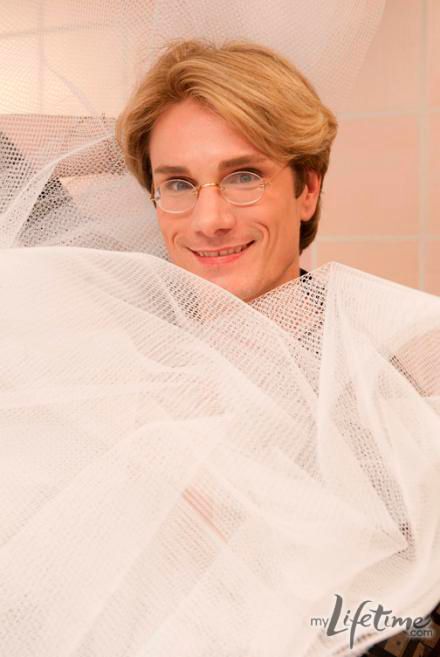 The final three designers are challenged to create a collection of five looks with only four days and $3,000. Mondo spends the entirety of day one lounging on the couch having an emotional breakdown, while Michael completes one of his dresses before it's time to head out.
On day two, the designers take some time out to choose their models. Mondo and Austin continue to butt heads at every turn. Actually, a lot of this episode focuses on Mondo's "Therapy" collection, which includes a Rorschach inkblot look, and the drama between the designers.  
As always, there is a finale twist. The designers are asked to create a sixth look for the runway using only the scrap fabric from the other challenges. Each designer is allowed to choose a former contestant to assist him through the final stretch of the competition. 
It is not very surprising that part one of the finale is a little slow and focuses mostly on the drama. Were you able to get a sense of each designer's collection? Who do you think will win?
Austin: (Anthony)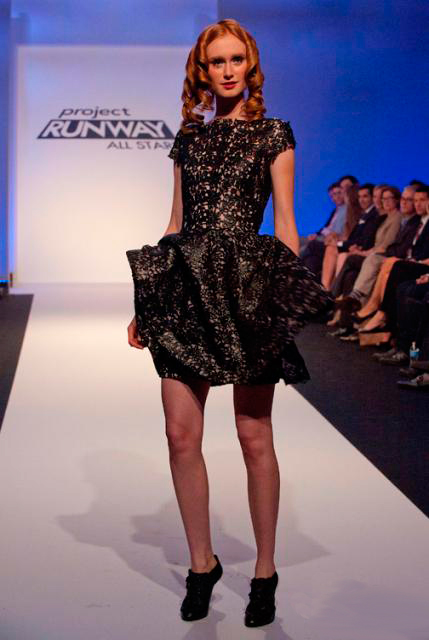 Michael: (April)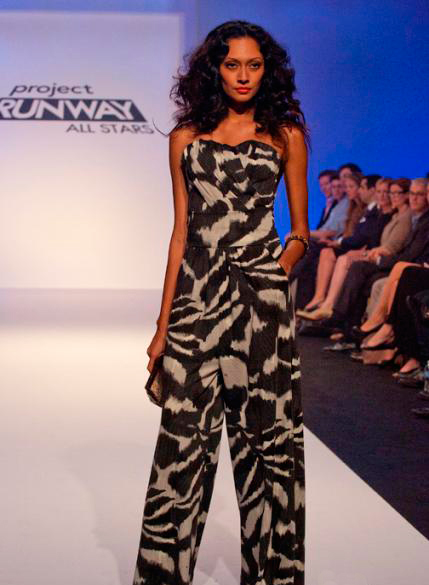 Mondo: (Mila)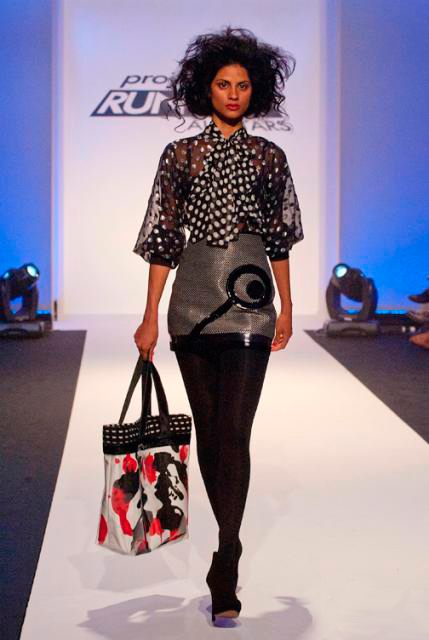 The All Stars (* = eliminated)
Anthony Williams*
April Johnston*
Austin Scarlett
Elisa Jimenez*
Gordana Gehlhausen*
Jerell Scott*
Kara Janx*
Kenley Collins*
Michael Costello
Mila Hermanovski*
Mondo Guerra
Rami Kashou*
Sweet P*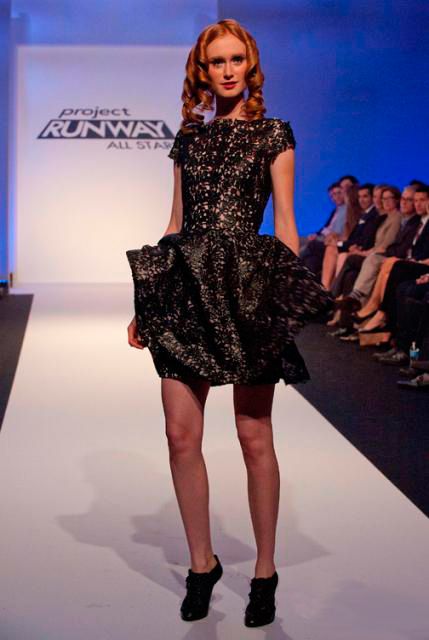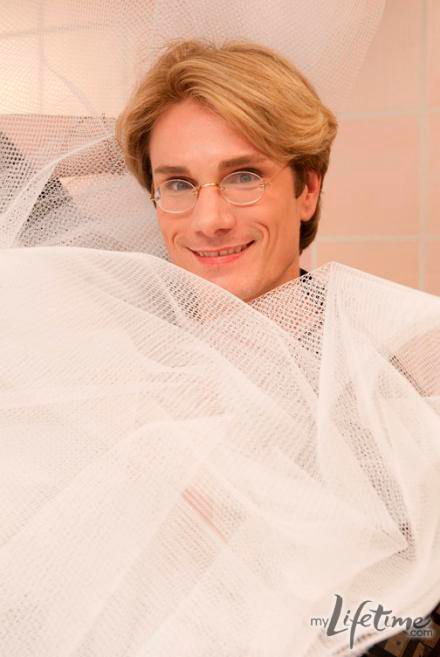 Austin goes from "Errol Flynn" to "Kermit the Frog" after shaving off his moustache.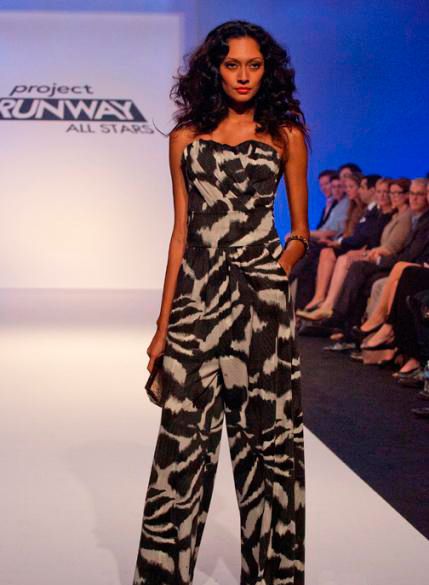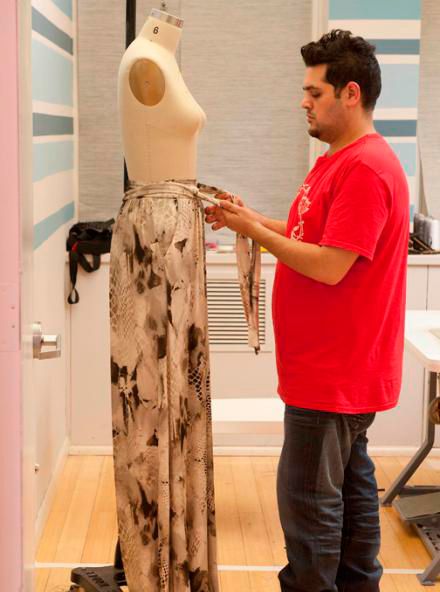 Michael pulls together his first look on day one.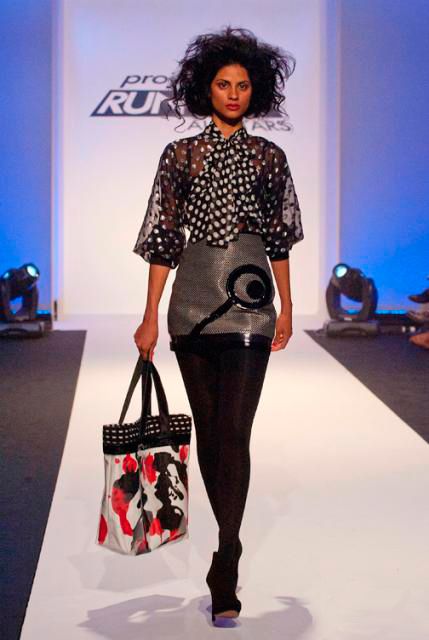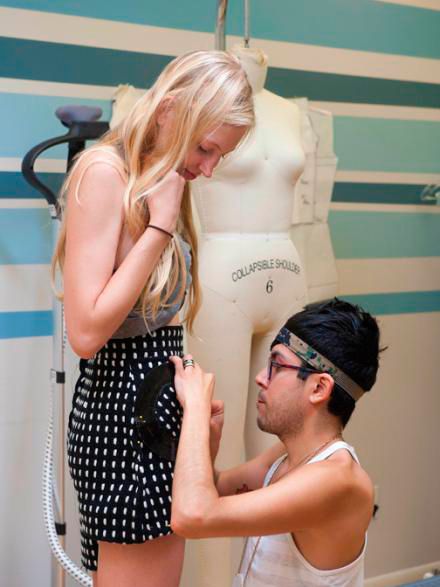 Mondo spends the first day lounging on the couch and having a breakdown.