BOOK GIVEAWAY: "Famous Frocks" by Sara Alm and Hanna McDevitt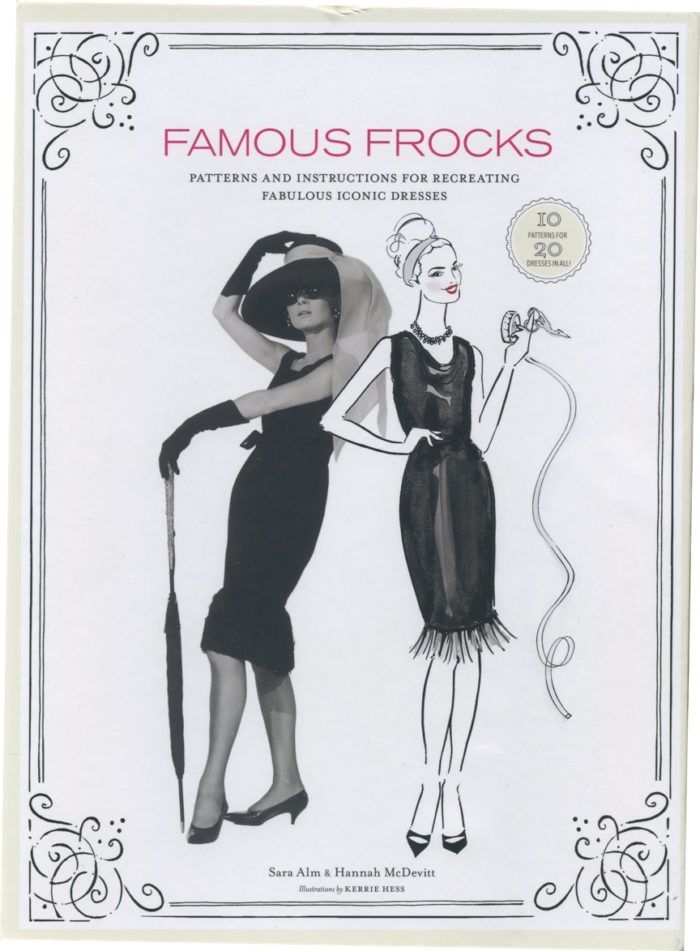 YOU CAN RECREATE TIMELESS FASHION ICONS
Threads #160 featured the book Famous Frocks by Sara Alm and Hannah McDevitt (Chronicle Books, 2011) in the "Notions" department on page 17. This is a sewing book that's probably different from any you've seen before. The authors have selected ten famous women and provided patterns and instructions to duplicate one of each woman's most iconic garments. Among the celebrity fashions included are Audrey Hepburn's little black dress; Marilyn Monroe's poster-classic white halter; Madonna's sexy "Like a Virgin" outfit, and more. Each section begins with a vintage photo of the celebrity in her iconic outfit followed by how-to illustrations that break down each step so sewers of all skill levels can follow along. The patterns for each are included in a pouch found on the inside front cover. The patterns are sized from XS to L (bust 31 to 37 inches, hip 34-1/2 to 40-1/2 inches). To obtain other sizes, alterations are required.
TEN FAMOUS WOMEN ARE INCLUDED
One iconic garment worn by each of the following celebrities is included:
Bette Davis
Farrah Fawcett
Rita Hayworth
Audrey Hepburn
Madonna
Marilyn Monroe
Stevie Nicks
Jacqueline Kennedy Onassis
Diana Ross
Twiggy
LEAVE A COMMENT AND YOU COULD WIN THIS AMAZING BOOK
Each of these women is known for her distinctive style. Leave a comment and tell us which person's style you would most like to recreate for yourself, and you will be entered into our giveaway contest. Leave your comment on this post before the deadline–11:59 pm EST, Wednesday, April 4–and you could win a copy of the book. The winner will be randomly selected and announced during the week of April 9.
The patterns and instructions in Famous Frocks will allow you to recreate the iconic garments worm by ten famous celebrities.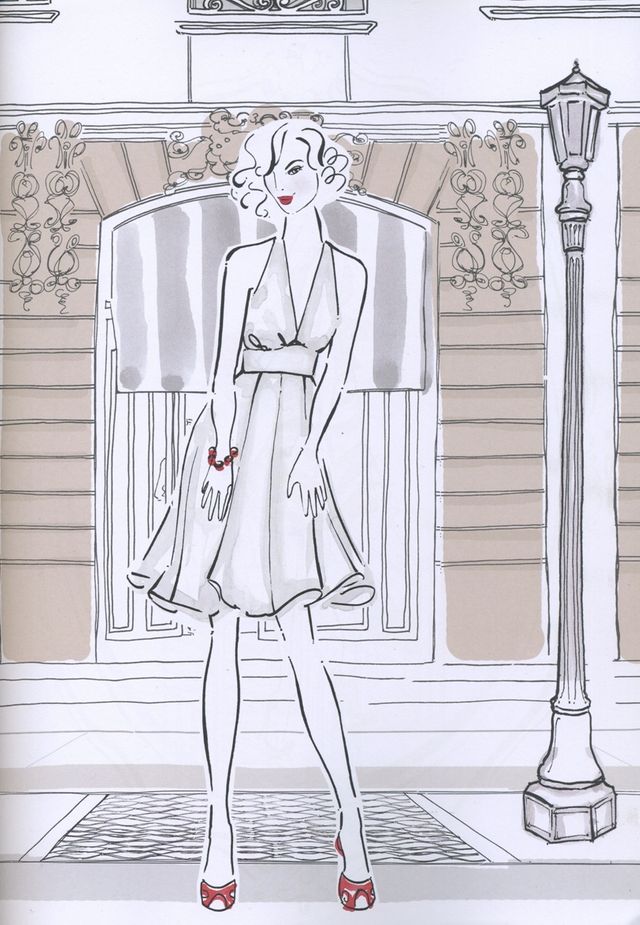 The book contains beautiful illustrations of each garment--this one worn by Marilyn Monroe.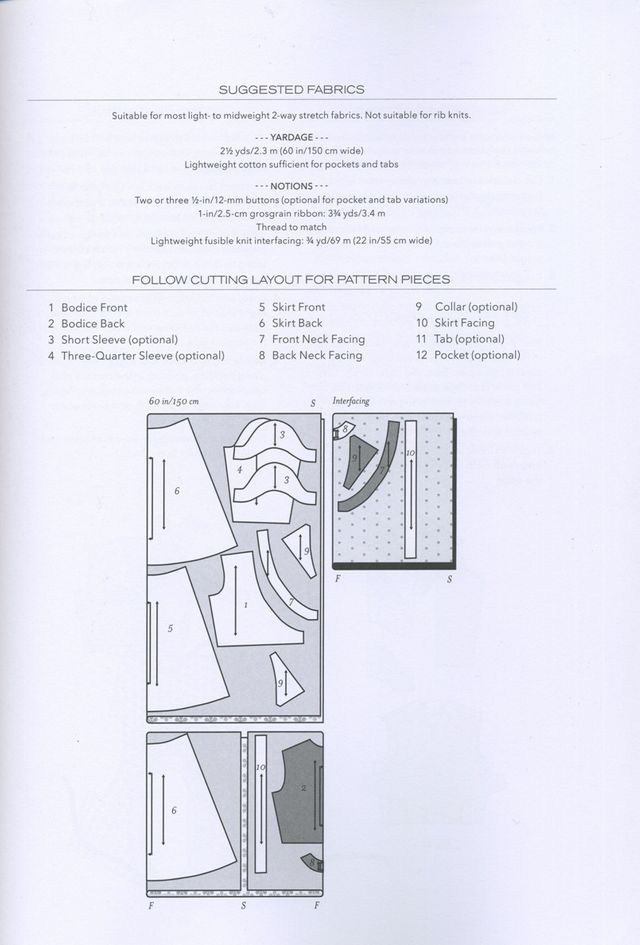 Step-by-step instructions accompany each pattern. The layout for Farrah Fawcett's garment is shown.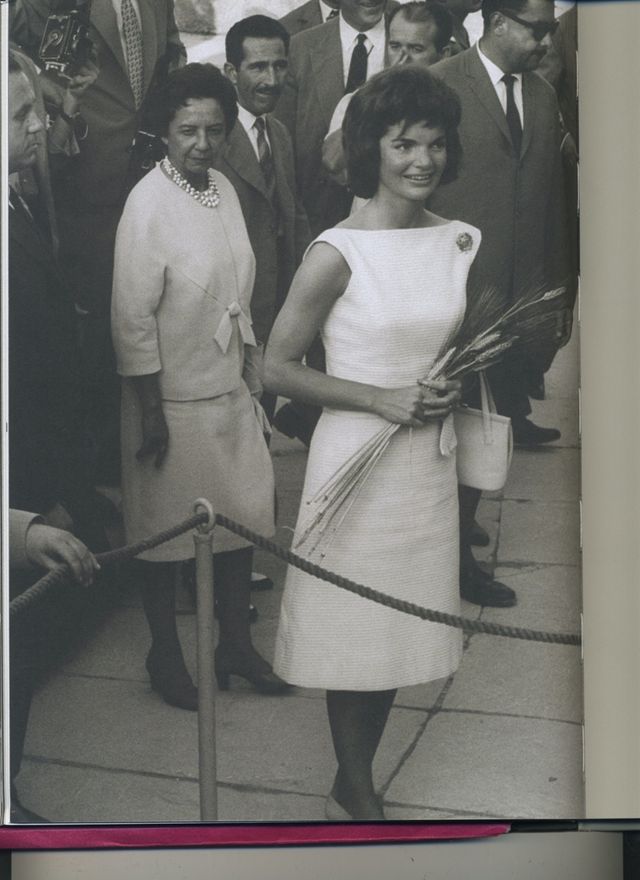 The book includes a vintage photo of each celebrity (Jacqueline Kennedy Onassis shown)