How to Construct a Cardi-Wrap
Be cozy and fashionable in this hybrid cardigan and shawl.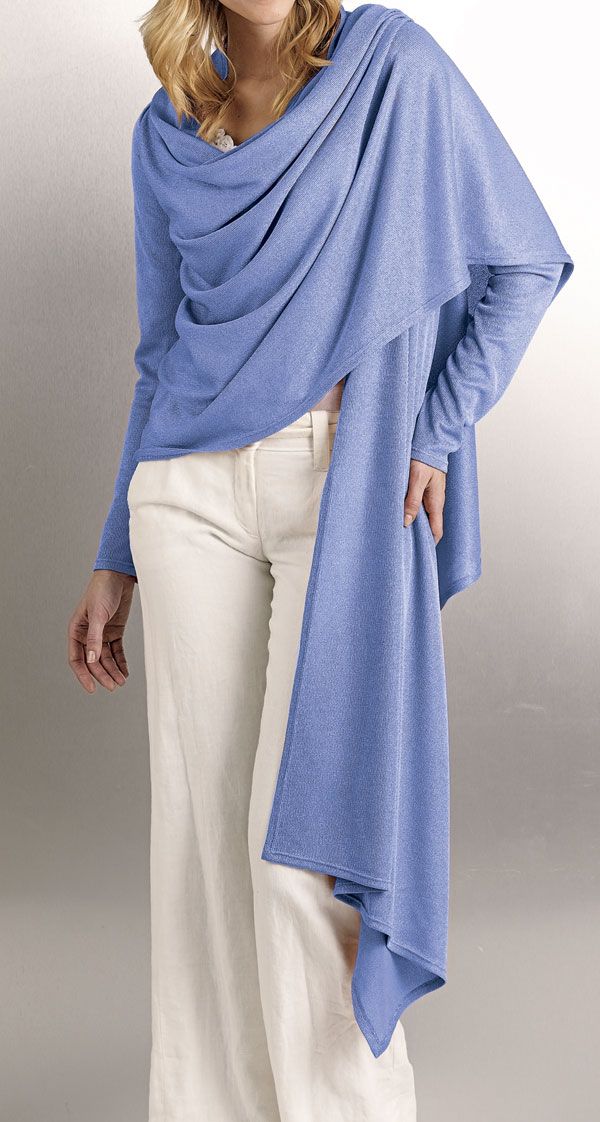 Each spring and fall, one garment or accessory makes it to the top of our must-sew list. This time around, it's the cardi-wrap — a cross between a cardigan sweater and a stole. Fashionable and easy to make, it's just a rectangle with inserted sleeves. With this tutorial from Quick Stuff to Sew, Vol. 1, learn how to cut and construct one in less than an hour.
Depending on the weight of the fabric, you can wear the garment in several artsy ways. Each configuration gives this stylish alternative to a sweater or jacket an entirely different look and feel: Tie it, belt it, wrap it, or try a unique combination of these for a look that's all your own.
View PDF