A Beautiful Embroidered Beaded Bodice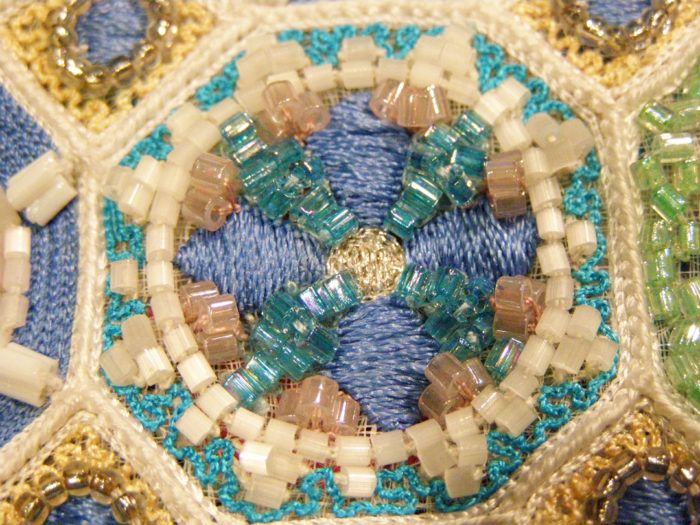 This is a full bodice, beaded and partially constructed, that I recently was given. The variety of pattern here, makes it easy to miss the astonishing amount of detail contained within the piece.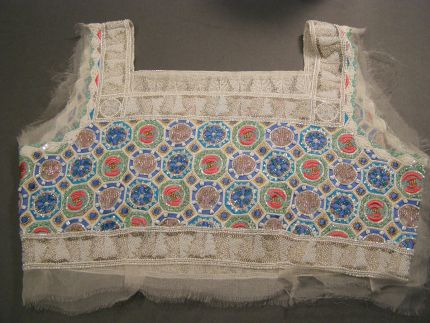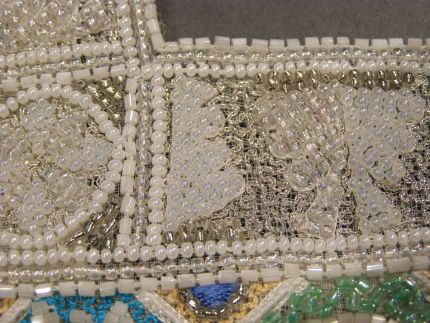 I'll begin at the top of the piece, starting with the border.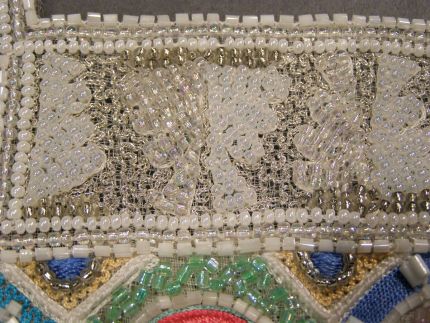 Look at the detail–I love the silver stippling stitch, done with tambour embroidery, that fills in behind the main motif done from seed beads. This stippling is so fine and small that it just shimmers.
This is the work from the back. I like looking at the back as much as the front.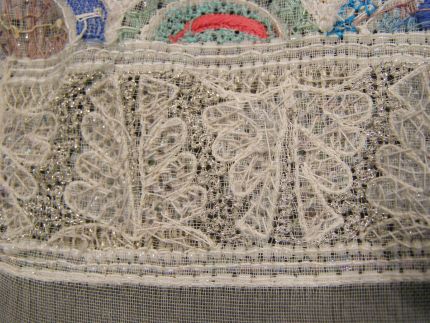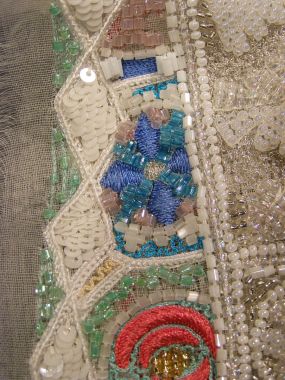 This is a detail of the armhole–I imagine this piece had matching sleeves, as there's no hard edge to make a proper border finish. This is the only place on the piece where there is sequin work–I imagine the sleeves had more sequin work on them.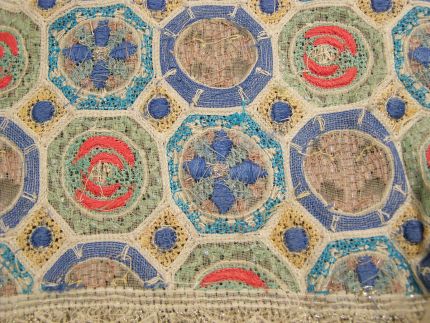 The body is a patchwork of motifs separated by a grid of white embroidery. This is a shot from the back.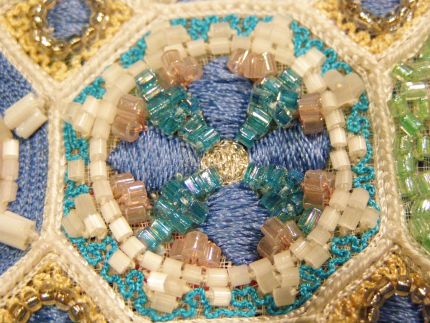 A close-up of one section, showing the mass of detail in such a small space.
Another one of the motifs, showing tambour satin stitch embroidery.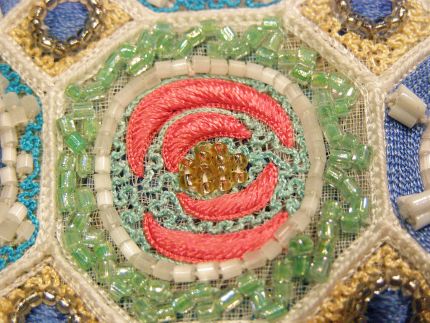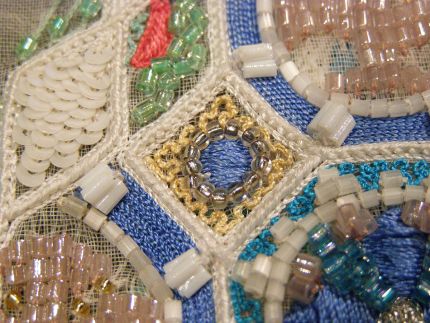 And the intersections in the grid, showing more of the fine stippling stitch.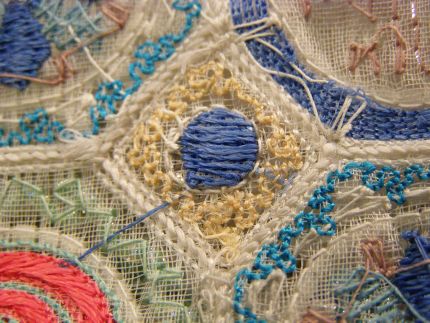 This is a photo of the back of the work.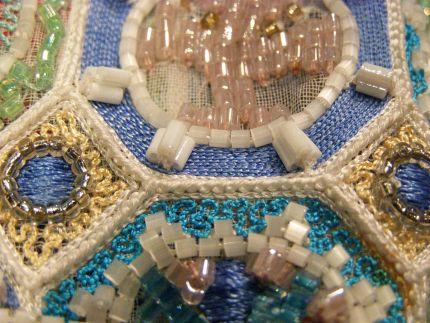 The close-up here shows the embroidery grid better.
Having a piece that is partially constructed shows us better, how darts and seams are handled. The beading is worked right up to the stitching line, and sewn with a zipper foot. Here's the bodice waist dart….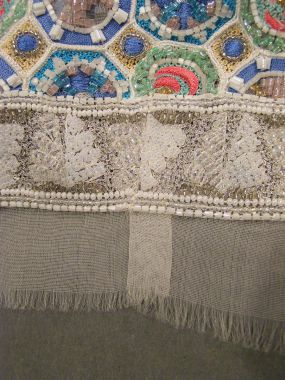 And the dart shown from the inside.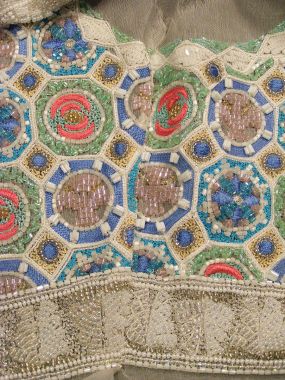 One side seam has been sewn (the other probably would have received the zipper).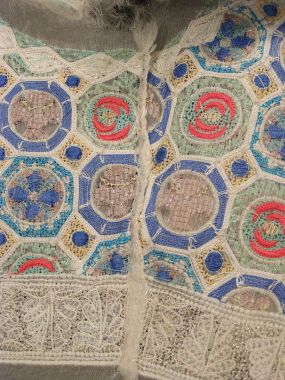 This shows the seam from the inside.
Start your 14-day FREE trial to access this story.
Start your FREE trial today and get instant access to this article plus access to all Threads Insider content.
Start Your Free Trial
Already an Insider? Log in