Use Stripes to Create a Chevron Design
Matched stripes create a design element with this precise mitering technique.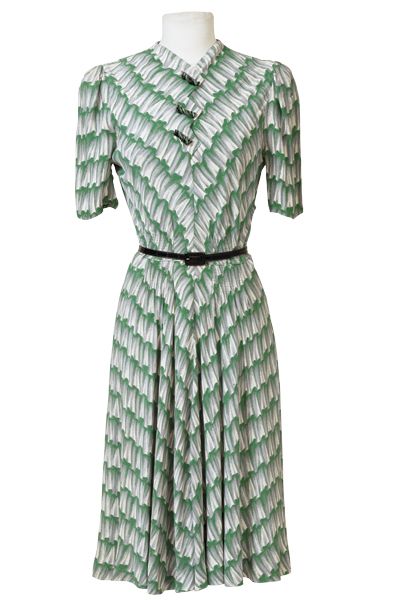 Stripes don't have to be straight lines. Even if the stripes you're using aren't perfectly linear, you still need to make sure that all the stripes end up matched precisely the way you want them. Otherwise, the effect will be ruined. This vintage dress is an excellent example. Its "stripes," which are rows of printed ruffles, are perfectly mitered to create a flattering and eye-catching chevron design.
A ruffle-patterned stripe was cut on the bias with care to match the ruffles so they miter at the seams.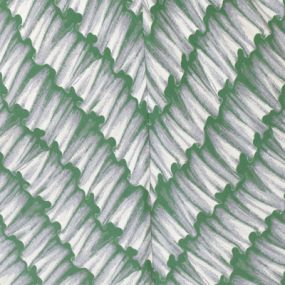 Here's how you can achieve equally good results.
1. Start with a pattern that is designed for a bias construction, and cut one panel.
2. Press under the center-front seam allowance.
3. With right sides up, position the cut piece over the uncut fabric to find a good match for the front seam. Stretch the underlayer, if needed, to get a match. Baste a seamline on the uncut fabric.
4. Align the fold to the basting. Use a fell or whipstitch to baste the pressed fold to the uncut fabric.
5. Place the pattern over the fabric, and cut the piece on the three unbasted sides. Repeat for each adjoining panel. The fell stitching or whipstitching acts like a hinge; you can open it to machine-stitch the seam inside the fold before removing the basting.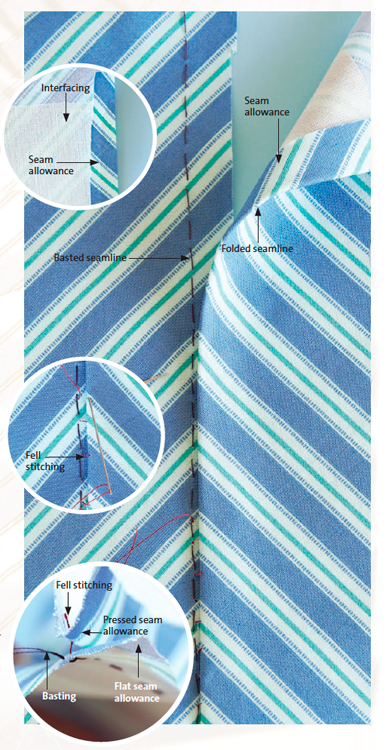 Excerpted from "Engineered Stripes" by Judith Neukam, Threads #161, June/July 2012.
Photos: Sloan Howard