A Celebration of Textiles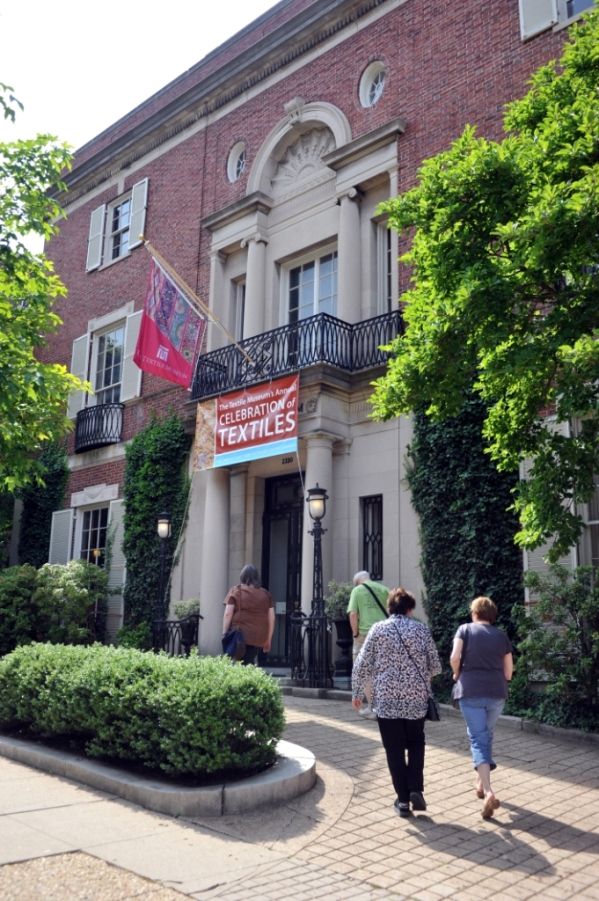 If you're in the Washington, D.C., area June 2 and 3, hop onto the Metro and head to The Textile Museum at 2320 S Street NW (closest Metro stop: Dupont Circle, Q Street exit) for its 34th Annual Celebration of Textiles. This two-day family festival is free of charge and offers a variety of fascinating demonstrations on the production of various types of textiles. The event is part of the Dupont Kalorama Musuems Consortium's Museum Walk Weekend.
Members of several textile arts guilds will be on hand to demonstrate their crafts, including loom weaving, embroidery, spinning, knitting, printing on fabric, beading, bobbin lace making, and a variety of other textile processes. Visitors can watch a sheep-shearing demonstration, then see how the wool is spun into yarn and either woven or knitted into craft items or garments. Hands-on "make and take" activities where kids and adults can try out textile techniques and take the resulting items home will also be offered. The Textile Museum's current exhibitions will also be open for touring, and visitors can enter to win prizes.
During the event, participants in two of the museum's educational programs-the Museum-School Partnership and the Boys and Girls Club of Greater Washington-will be honored, and the Cambodian Buddhist Society will perform two folk dances. Visit their website for event details.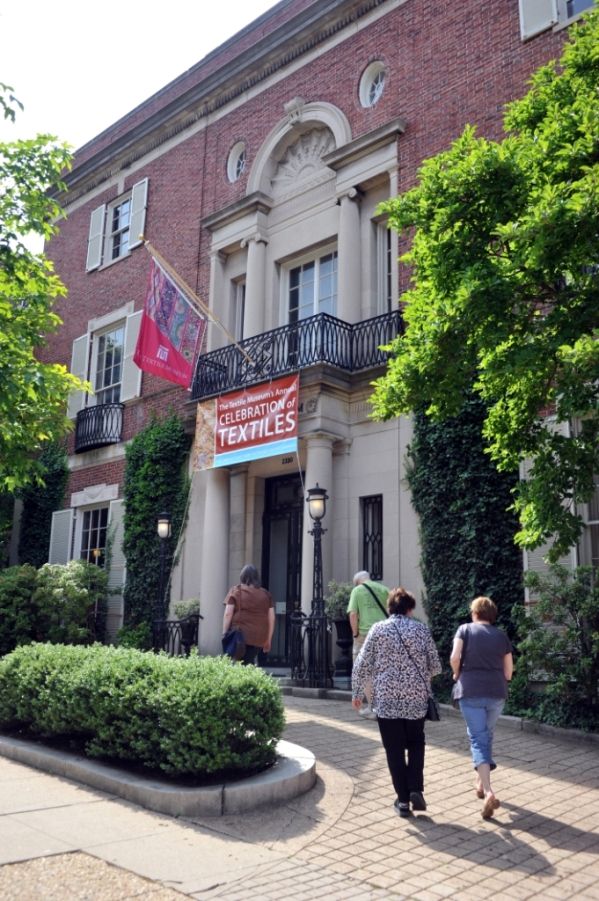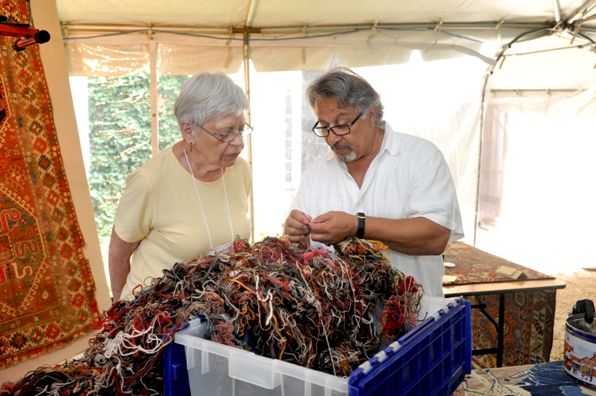 Rug repair was featured at the 2011 Celebration of Textiles, and will be again during the 2012 festival.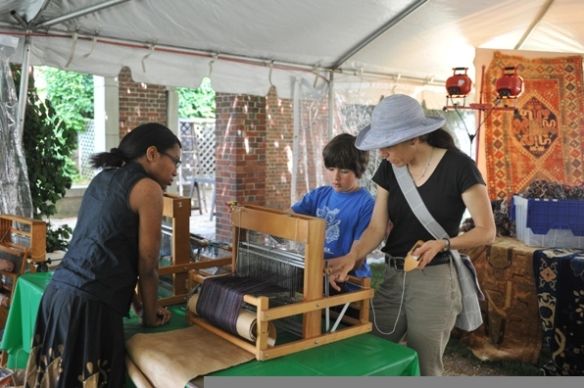 Visitors at the 2011 Celebration of Textiles get hands-on experience weaving fabric on a loom. Weaving will also be featured at the 2012 festival.