Online Resources for Historical Costume Sewing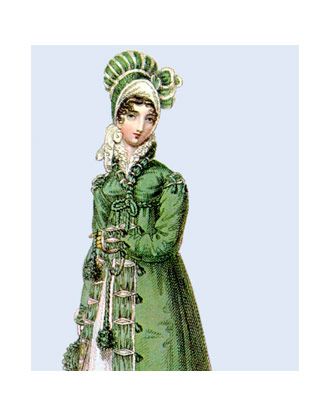 If you love historical costuming or recreating garments from other eras with a high degree of historical accuracy, then you must visit Your Wardrobe Unlock'd. This website is a treasure trove for professional and hobbyist historical costumers. It offers a wealth of well-researched information on accurate historical clothing styles, construction methods, fabrications, embellishments, and accessories for a variety of socio-economic situations within a broad range of fashion periods. The site covers period dress from the medieval era through the early 20th century and is mostly focused on European and New World fashions.
What I like about the site is that its content is entirely unique, not published anywhere else, and is written by professional costumers and respected hobbyists from around the world. Article topics range from costume design, analyses of extant garments, and research into period-correct construction methods and garment materials to fashion reports for years of particular historical significance, tutorials on period pattern drafting, guidance on how to conduct research into historically accurate fashions, and reports on specific garment projects. In addition, you'll find tips from practicing professional costumers on how to run a costume-making business, including illustrating costumes, patternmaking, and dealing with clients. New articles are added weekly, and every time I visit the site, I discover another article I want to read.
Many articles are available for anyone to read for free, however, Your Wardrobe Unlock'd reserves its richest content, including private forums, for subscribers ($19.97 monthly fee). But even the free content is extremely valuable and easily identifiable under the tabs "Free Articles" and "Basics" and updated frequently; there's no guesswork about what content is free and what is only available to subscribers. If your interests include historical undergarments, don't miss its sister site, Foundations Revealed, which covers corsetry and other undergarments from the Renaissance through mid-20th Century.
Every year, Your Wardrobe Unlock'd holds a themed costume competition, and all of the entries are posted online with very complete descriptions about how the costumes were created. Foundations Revealed also holds a similar competition. It's fascinating to browse through the entries and winners and read about their research and reasoning behind the decisions they made for their garment entries.
Do you have any favorite websites for historical garment making and costuming?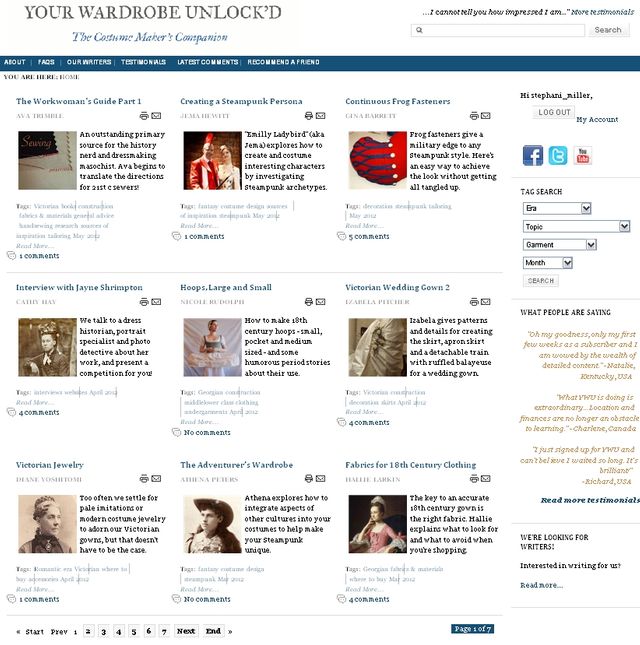 Most of the website's content is available only to subscribers. Until September 30, Threads readers get a month free when they sign up for a new Your Wardrobe Unlock'd subscription using coupon code THREADS.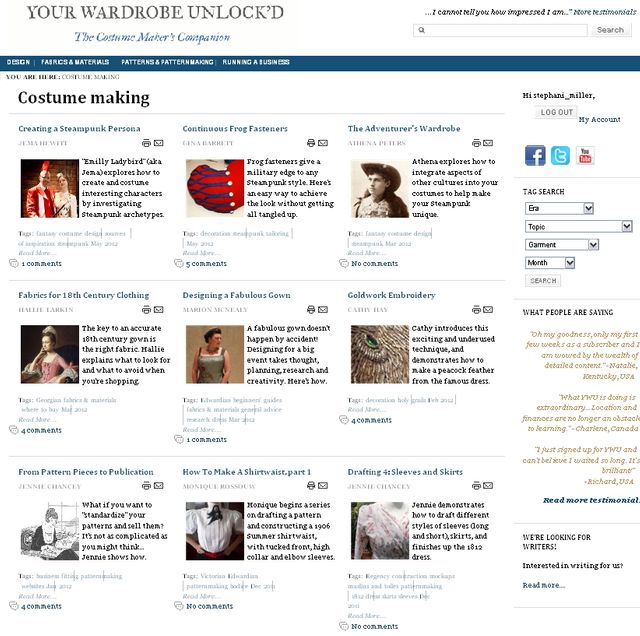 Your Wardrobe Unlock'd offers some content free to any visitor under the tabs "Free Articles" and "Basics".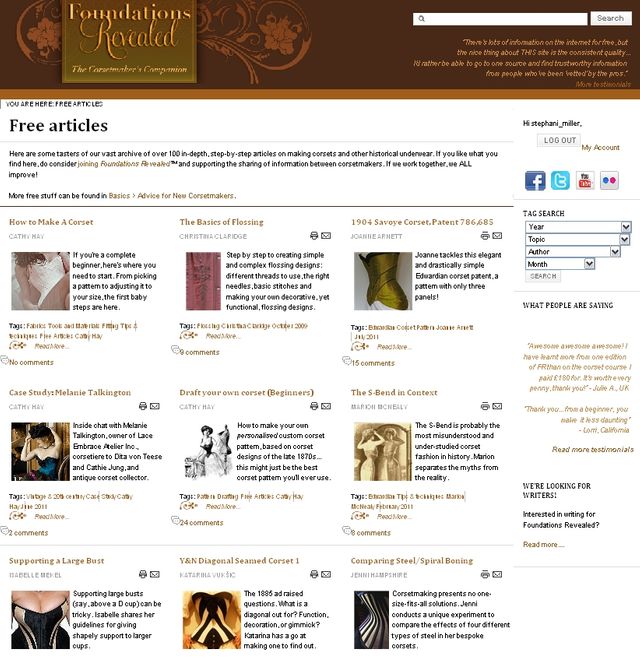 Sister site FoundationsRevealed.com offers in-depth information on drafting and constructing period undergarments and corsetry.