The New August/September Issue of Threads is Coming Soon!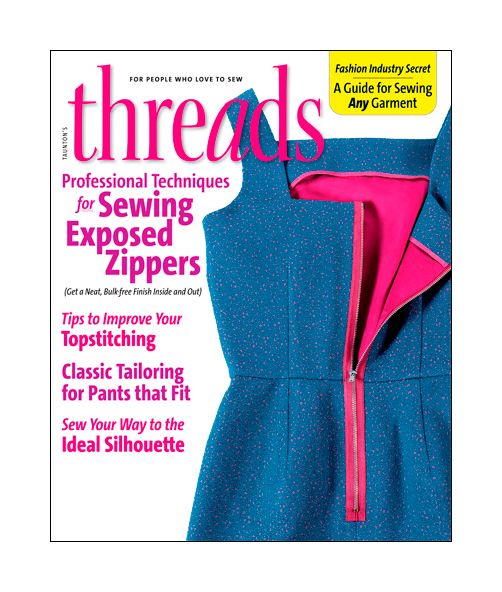 Here's what's new in the August/September 2012 issue of Threads, available on newsstands July 10. It's filled with great articles and techniques you won't want to miss.
The Highlights:
"Elegant Exposed Zipper" by Jacque Goldsmith. Get a refined finish with this clever installation.
Online Extra Coming Soon! More on exposed zippers.
"Get the Ideal Silhouette" by Susan Lazear. Strategies for achieving the illusion of a perfect figure with the garments you sew.
Online Extra Coming Soon!Download a personal analysis worksheet.
"Tailored Trousers" by Joyce Simons Murphy. Add impeccable details with classic menswear techniques.
"The Mesh Butterfly Challenge" by Louise Cutting, Susan Khalje, Kenneth D. King, and Mary Ray. Presented with a surprise fabric, Threads contributing editors design four unique ensembles.
"Industry Guide to Sewing Order" by Connie Crawford. Your go-to list for garment assembly.
"Alexander McQueen" by Claire Shaeffer. Brilliant designer, intriguing artist, and provocative showman, he was also a master tailor who used traditional construction techniques to achieve his artistic visions.
And of course, you'll also find our regular departments:
Contributors
Letters
Notions
Tips
Embellishments (Artistic bindings)
How Did They Sew That? (Add a Watteau back)
Designer Spotlight (Susan Khalje)
Pattern Review
Fundamentals (Tips for better topstitching)
Embroidery Essentials (Embroidery in ruins)
A Stitch in Time
Q&A
Closures
Back cover

We all have our favorites. What do you think yours will be in this issue? Let us know what appeals to you the most. Subscribers in the U.S. should receive this issue by July 3.If you can't wait to get your copy, become a Threads Insider for immediate access to the digital issue.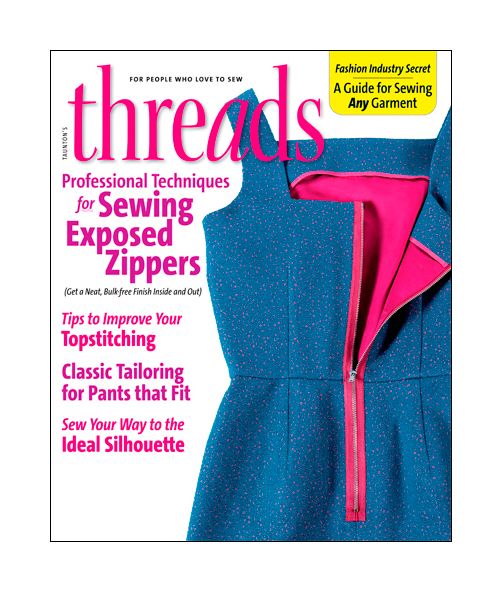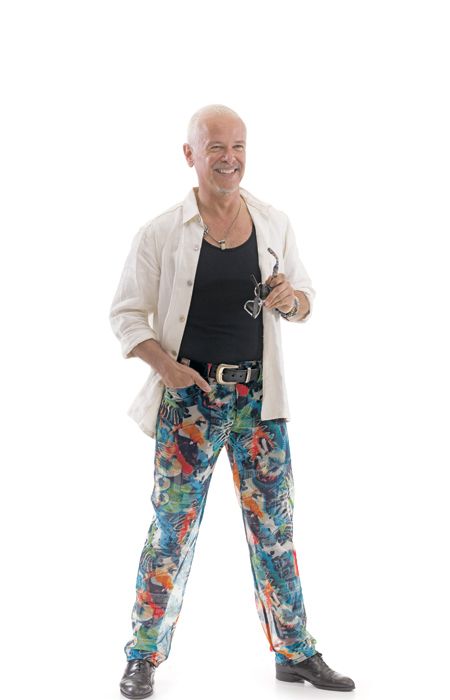 Kenneth D. King's take on the contributing editor "Mesh Butterfly Challenge".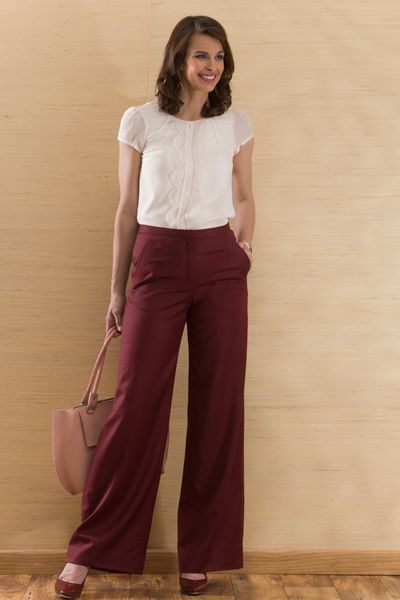 Add impeccable details to trousers with classic menswear techniques.