The Results Are In! Do Horizontal Stripes Affect the Way You Look?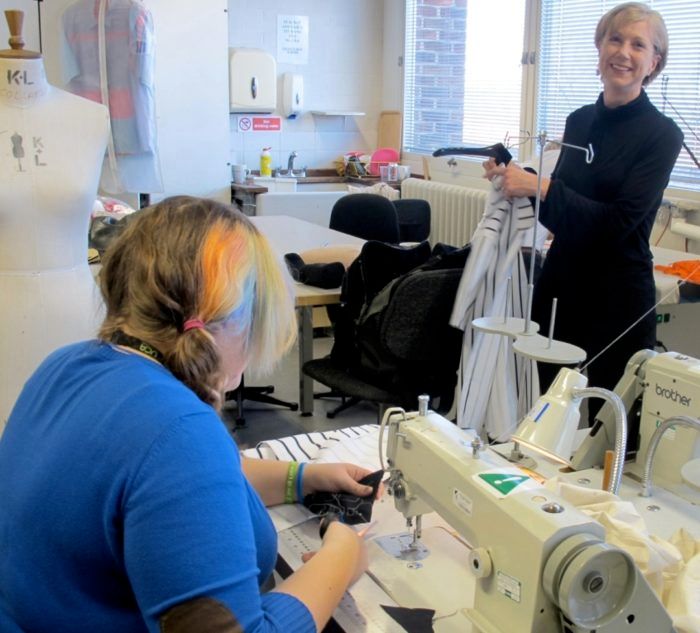 RESULTS ARE IN!
In April 2012, I posted a blog about research that was being done to determine if striped garments can really affect the perception of your shape. Val Waltham's planned an experiment to resolve this issue for which she received the BBC's (British Broadcasting Company) Amateur Scientist of the Year Award. Val used Fashion Design students from the University for the Creative Arts (UCA) at Rochester, United Kingdom, to assist with her project. The students not only made the striped garments for the project, but also acted as models during the evaluation process. Since January, the UCA team of volunteers helped make a range of shirts and dresses with the stripes positioned horizontally as well as vertically. They were then filmed wearing each of the dresses and shirts, plus a plain black alternative.
THE PUBLIC CAST THEIR VOTES
Later in April, the videos were taken to the BBC Science tent at the Edinburgh Science Festival where 500 visitors viewed the videos and were asked to estimate what size the model was in each of the clips. To make sure the study was scientifically valid, Val worked with psychologist Dr. Peter Thompson from the University of York who is an expert in visual perception.
THE RESULTS
The results are no surprise: Wearing vertical stripes makes you seem taller and in horizontal stripes, you'll look wider. But black is still the most slimming choice for clothing. The presumed reason that black makes us look thinner is due to another visual effect discovered by Hermann von Helmholtz, a Prussian physiologist in the 19th Century. He called this principle "irradiation illusion" in which a black rectangle surrounded by white looks smaller than the same rectangle in white surrounded by black.
WILL THESE FINDINGS AFFECT THE CLOTHES YOU WEAR?
I'm not sure these results are going to change the clothes I wear too much. I like to wear clothes that I feel good in. I don't necessarily pay a lot of attention to whether they make me look bigger, taller, slimmer, or whatever. Besides, these results merely confirm what I've always thought to be true. Will the results change the way you dress?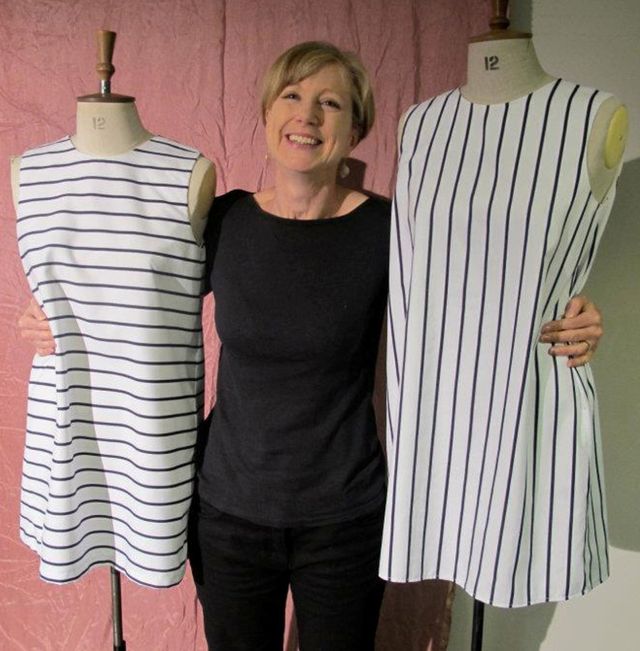 Val with some of the striped garments used in her experiment.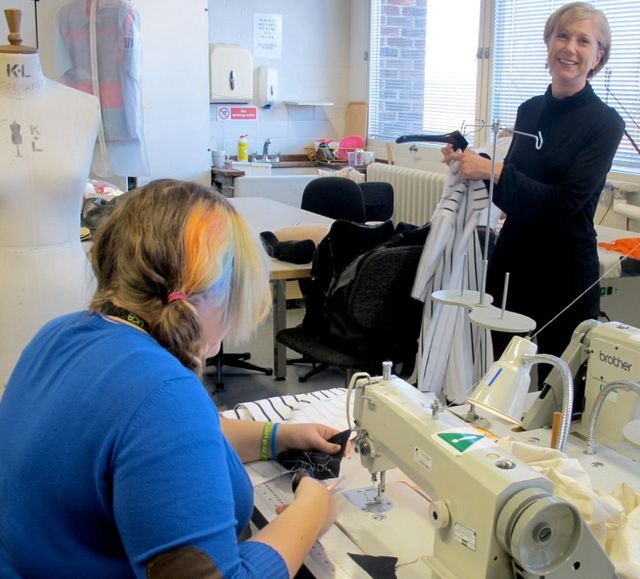 Val Waltham watching a student work.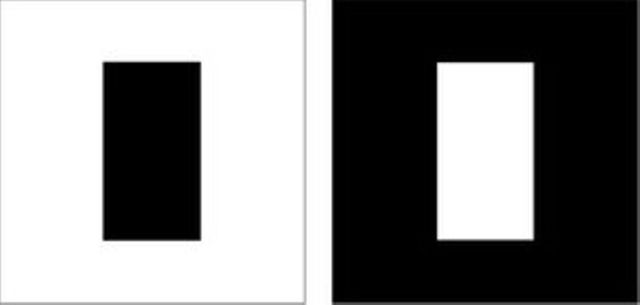 Irradiation Illusion decribed by Hermann von Helmholtz, a 19th century physiologist. Notice that the black rectangle surrounded by white appears to be smaller than the white rectangle surrounded by black.