Happy Birthday Elias Howe!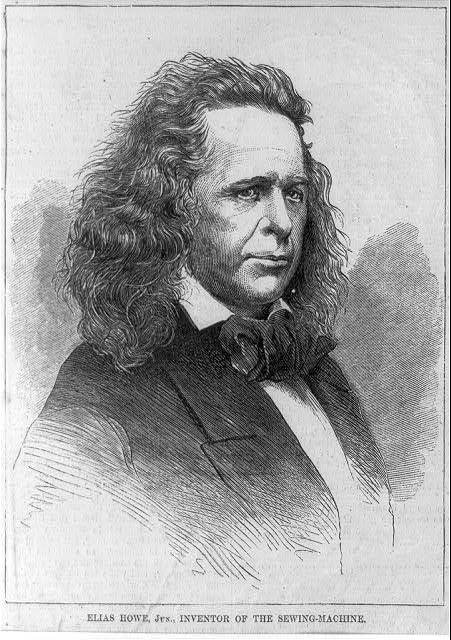 INVENTION OF HOWE'S SEWING MACHINE
Elias Howe was born on July 9, 1819, in Spencer, Massachusetts. The inception of Elias Howe's idea for a mechanical sewing machine began while he was working in a machinist's shop in Boston. After eight years, he revealed his 250 stitch-per-minute machine and proved its worth as it was able to out stitch several reputed hand sewers. Howe's invention was patented on September 10, 1846.
A MIXED RECEPTION
Unfortunately, there was not enough interest in his machine in the States, so he traveled to England in 1847 hoping to garner interest. William Thomas, a manufacturer, found a use for Howe's invention (as his employees stitched everything by hand), so they decided to work together and attempt to adapt the machine for the production of leather goods, corsets, and umbrellas. However, the results were disappointing, causing Howe to return defeated to the United States. Imagine Howe's surprise upon discovering that his sewing machine had become popular in the States! In fact, his invention was employed in whole or in part on a variety of machines.
COMPETITION EMERGES
Howe was not the only one excited about the new trend of machine sewing. Isaac Singer developed the up-and-down motion mechanism for the sewing machine, shortly followed by Allen Wilson's rotary hook shuttle. Howe saw these inventions as patent infringement, and took Singer and Wilson to court to secure his rights as inventor of the sewing machine. After tumultuous legal proceedings, the four major manufacturers of sewing machines came to an agreement under which they combined their patents, terming the bundle the "Sewing Machine Combination," and marketed their products in this way. Because of this agreement, Howe was finally able to receive a share of the profits resulting from the sale and use of his invention. With his newfound income, he donated a portion to the equipping of the infantry regiment that he served in for the Union Army during the Civil War.
THE EVOLUTION OF THE SEWING MACHINE
Garment factory production lines were the first to use mechanical sewing machines. These were very different from the machines you are familiar with today. They were heavy, large, and extremely expensive. It became evident that a smaller, cheaper, and more portable machine was necessary. "Family Sewing Machines" emerged in the late 1850s, and by the early 1900s, electric sewing machines were commonplace.
THE BIG PICTURE
Elias Howe's invention was a technological innovation that aided in the transformation of labor in the nineteenth century. It moved manufacturing work from the American home to centralized factories with heavy machinery. This new technology also led to an increase of the presence of women and children in addition to men in the factory work setting. Without Howe's innovation, we as sewers would be sorely lacking in important sewing tools and technology.
Visit The Library of Congress website each day for more information about historical events throughout time. 
HOW HAS HOWE'S INVENTION PERSONALLY AFFECTED YOU?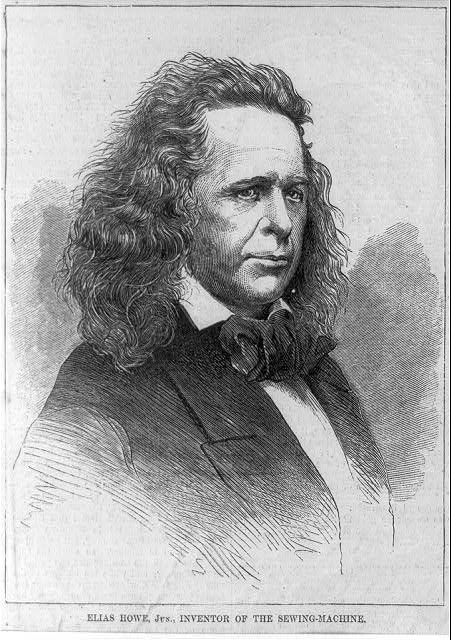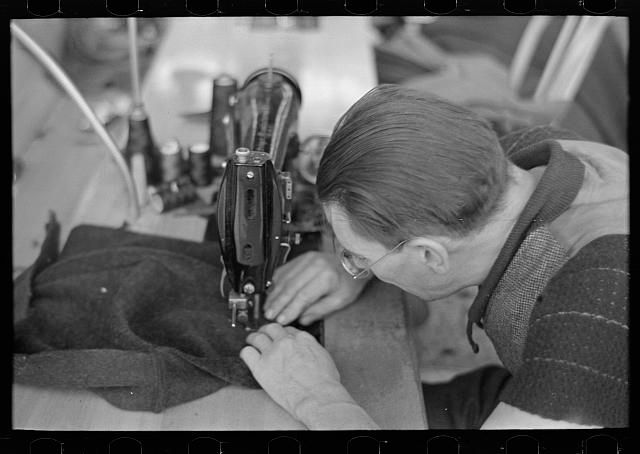 A man works on a sewing machine in a garment factory in 1936.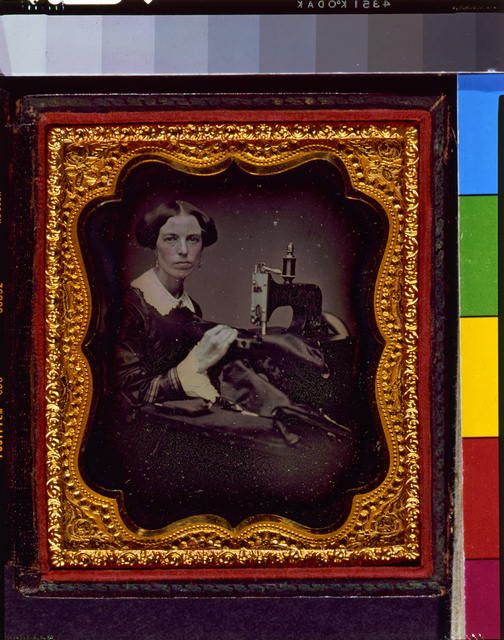 Portrait of a seamstress from 1853.