DVD GIVEAWAY: Industry Insider Techniques with Louise Cutting Volumes 1-4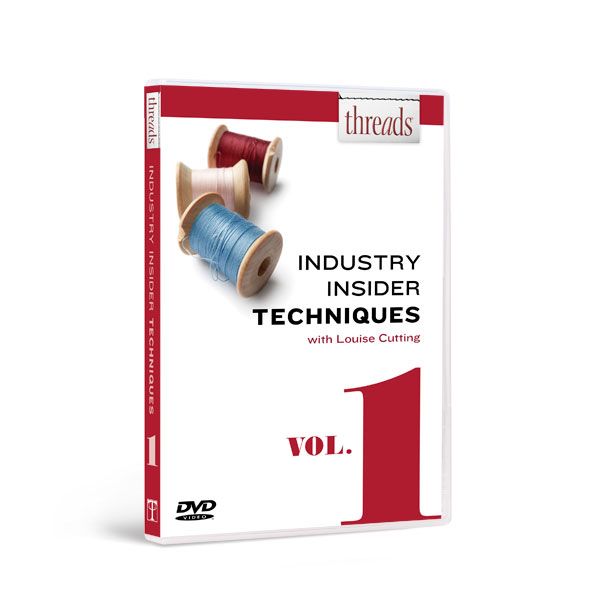 LOUISE CUTTING
An expert sewer with a broad base of knowledge and experience, Louise Cutting will introduce you to a range of techniques to try out on your own.
Industry Insider Techniques, Vol. 1
In this first volume of Industry Insider Techniques, Louise Cutting will teach you how to use high-end fashion techniques in your own designs. You will explore topics such as a no-stitch, interfaced hem, balanced darts, perfect collars, mitered corners, and clean French seams. Master the art of fine detailing!
Industry Insider Techniques, Vol. 2
In Volume 2, Louise Cutting continues teaching skills that will help you fine-tune your sewing and produce professional quality garments. This DVD includes the topics of weightless pocket flaps, smooth, stable edges, classic lapels, and clean, pucker-free corners. You will be amazed at how Louise Cutting's insider secrets lead you to quicker and better results. Create designer-quality fashions!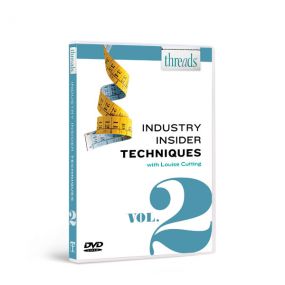 Industry Insider Techniques, Vol. 3
In the third volume, Louise addresses common problems and how to fix them efficiently. She further explains some insider techniques and provides information on some of the best tools to use to get her professional results. Some topics that Louise will address include essential tools, button placement, hidden button placket, removing a bust dart, adding a bust dart, moving a seam, adding hem width, changing a neckline, lowering a neckline, lengthening a facing, and four deconstructed edges. Refine Your Sewing Skills!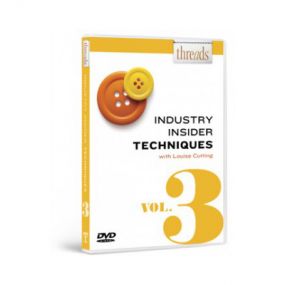 Industry Insider Techniques, Vol. 4
In Volume 4, the well-known sewing maven Louise Cutting shares closely held trade secrets related to fitting and finishing. Adjust any pattern for a better fit on top. The step-by-step sewing techniques demonstrated in Volume 4 show you how avoid common problems.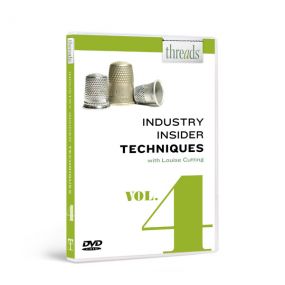 Look for Volume 5 of this series later this summer!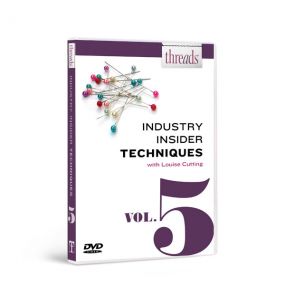 You could win this set of 4 DVDs!
Leave a comment on this post saying why you want to win this DVD bundle before 11:59 pm EST, July 24, 2012 and you could win the whole set! The winner will be randomly selected during the week of July 24 and will be notified by email.
Good luck!