FIT Museum Relaunches its Online Collections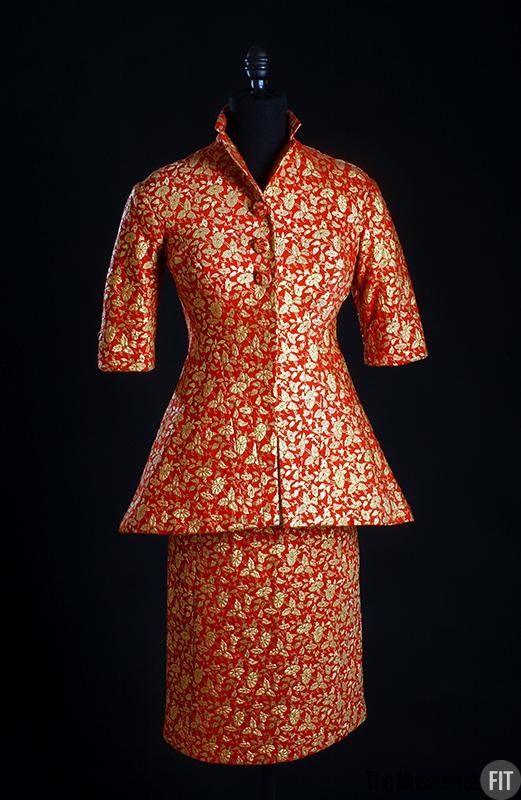 Digital databases of museum collections can be so helpful for everything from scholarly fashion research to pure inspiration for your own sewing projects. The Museum at FIT (the Fashion Institute of Technology) in New York City recently relaunched its online collections database after spending months on its redesign and adding garments and accessories from its own fashion archives. The new MFIT Online Collections e-museum lets visitors search and view multiple images and descriptions of garments, shoes, handbags, hats, and jewelry. So far, the database includes 600 objects, which is more than double its previous size.
Visitors can search the database by keyword or browse the collection by designer name or fashion decade, beginning with the 18th century and continuing through the 2000s. Other categories include menswear and accessories. The museum's plan is to continue adding objects and images to the database each month, expanding access to its archive. After registering an account on the e-museum site, users can create personal image sets for quick reference at later dates or to share with others by saving objects using the MyCollections feature.
MFIT's collection includes garments created by such fashion luminaries as Adrian, Charles James, Madeline Vionnet, Jacques Fath, Chanel, Paul Poiret, Yves St. Laurent, Galanos, Emilio Pucci, Commes des Garcons, Calvin Klein, Azzedine Alaia, Halston, Vivienne Westwood, Dries Van Noten, Prada, and Stella McCartney, among many others. Visit the new MFIT Online Collections and discover some of the gems in the museum's archive.
Have you ever visited the Museum at FIT's galleries? Do you like to browse online museum collections databases? What do you think of MFIT's newly refurbished e-museum?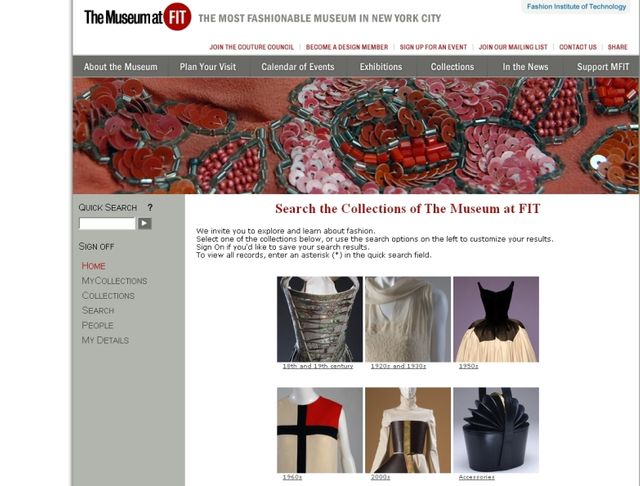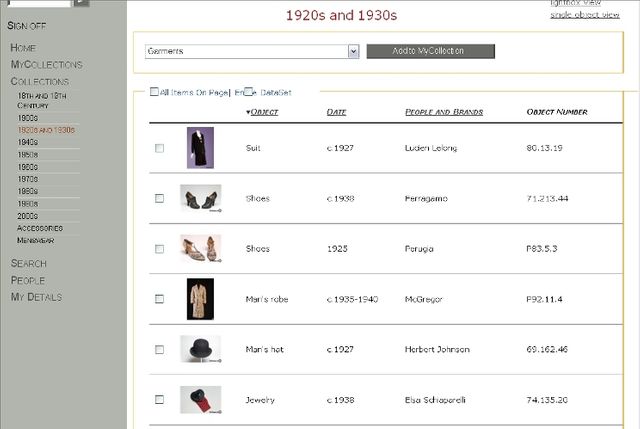 Pre-existing collections searches, curated by the museum staff, are broken down by fashion decade, accessories, and menswear.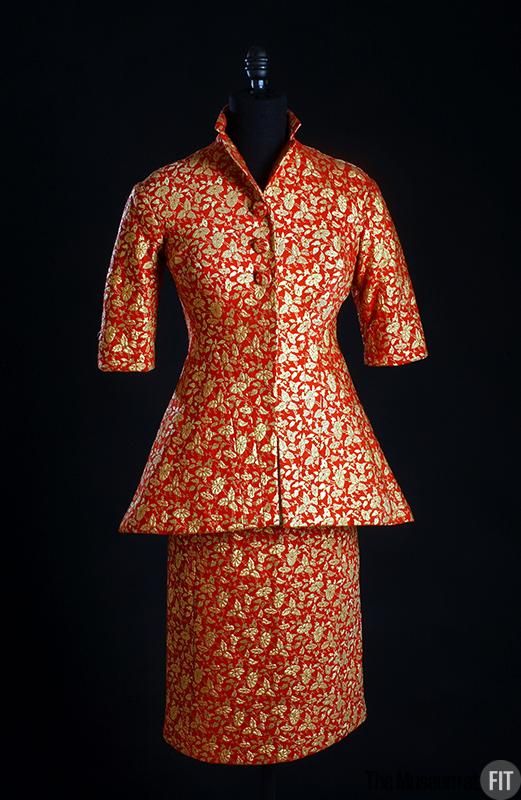 This suit, by designer Charles James, is one of the items featured in the MFIT Online Collections.
Designer: Charles James
1906-1978
Medium: Red silk with gold metallic threads
Date: 1955
Country: USA
Credit: Gift of Jill Anson Szarkowski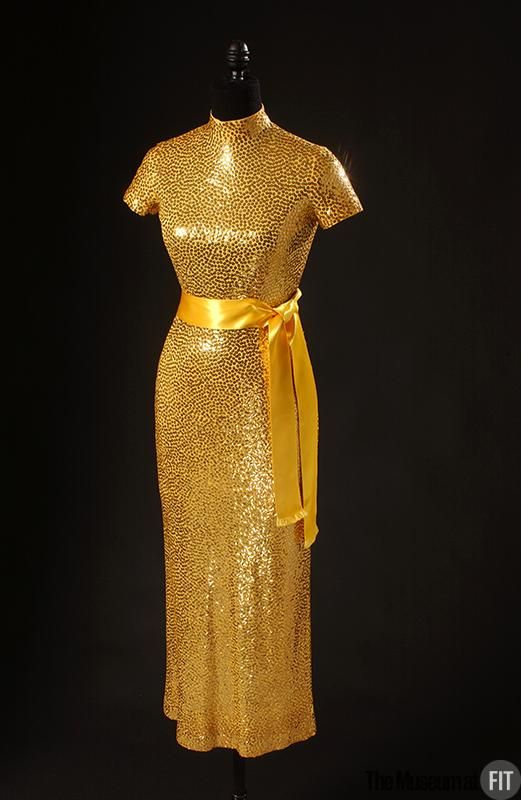 View details about this dress, by designer Norell, in the MFIT Online Collections.
Designer: Norell
1900-1972
Medium: Yellow sequins and silk jersey
Date: 1960-64
Country: USA
Credit: Gift of Betty Ann Leith